Poland announced its readiness to provide Ukraine with grain transit to the poorest countries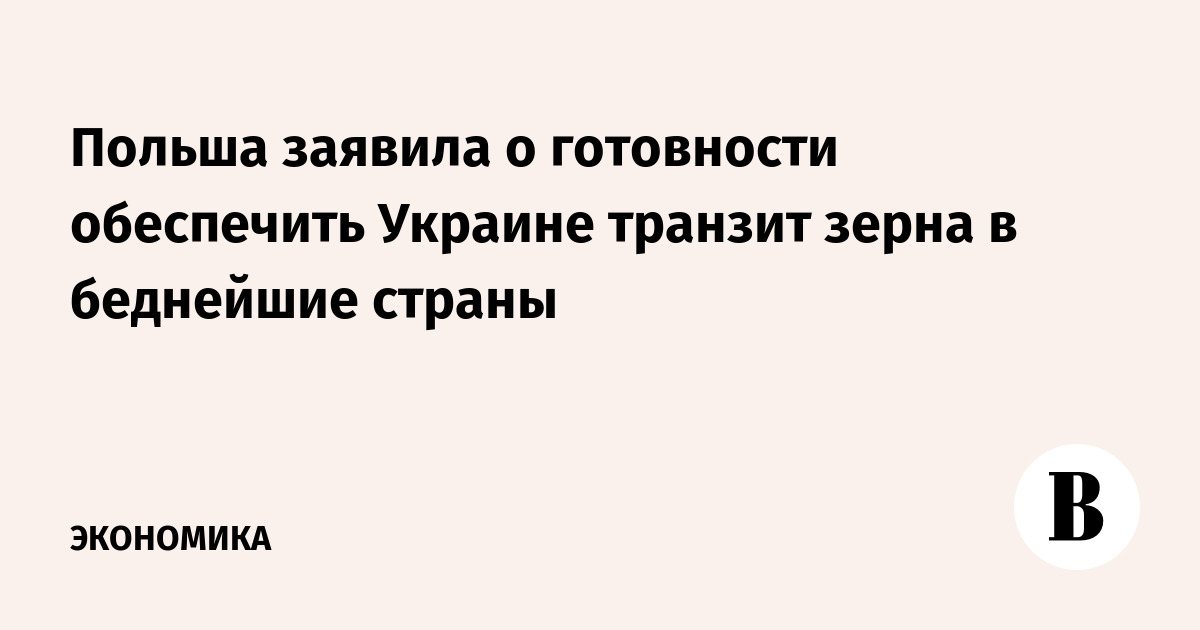 Poland is ready to ensure the transit of Ukrainian grain through the territory of the republic for subsequent shipment of products to the poorest countries in Africa and Asia, Polish President Andrzej Duda told TVP.
The head of the Polish state called the government's decision to maintain the ban on the sale of Ukrainian grain in the country the correct decision.
"On the other hand, I am absolutely convinced that everything possible must be done to maximize transit," said Duda (quote from TASS).
He added that special transit corridors have been prepared for this, with the help of which grain can be transported through Polish territory and then delivered to "where it is really needed."
On September 15, the European Commission (EC) lifted restrictions on the import of Ukrainian grain to Eastern European countries. After this Poland announced about extending the ban. Other countries, including Hungary and Slovakia, also disagreed with the EC's decision. On September 18, Ukraine filed claims with the World Trade Organization (WTO) against Hungary, Poland and Slovakia, which renewed the embargo on the import of Ukrainian agricultural products.
On September 20, Duda in New York, after speaking at the UN General Assembly, compared Ukraine to a drowning man and called on Kyiv to remember Poland's help. After this, the Kremlin said that Europeans would like Kyiv's behavior less and less. In addition, Moscow expects increased friction between Poland and Ukraine, said Russian Presidential Press Secretary Dmitry Peskov.