NATO forces for Kosovo announced their readiness to participate in the operation in the north of the region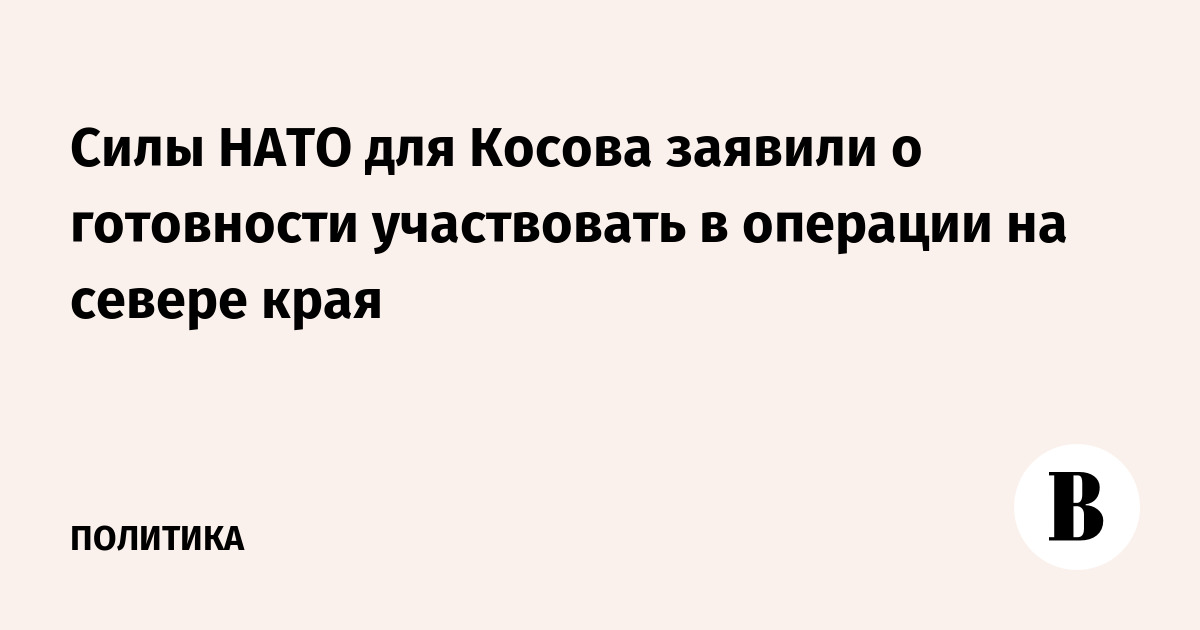 The NATO Force for Kosovo (KFOR) is in the Kosovo Police operation area and is ready to respond if necessary, the statement said. statement KFOR on social network X.
"The NATO-led KFOR mission strongly condemns the attack on Kosovo police and expresses its deepest condolences to the family and loved ones of the deceased. KFOR continues to closely monitor the situation in Bansk, and KFOR troops are present in the area and ready to respond if necessary," the statement said.
Earlier, on September 24, it became known about the liquidation in the north of the region of a person who broke into the monastery. The Kosovo Police explained that an armed group of "professional masked and uniformed attackers" are using private premises and facilities, including on the territory of the monastery in Banjska, to move, hide and take positions to shoot at police units of the Kosovo Police. For the purpose of self-defense and protection of the citizens of the area, one of the attackers was killed, writes TASS citing a police statement.
Prime Minister of partially recognized Kosovo Albin Kurti also reportedthat on Sunday night in the north of the region one policeman was killed and another was wounded. The attack on them was organized by the Serbian authorities, Kurti claimed.