Medvedev published a meme about Ukraine's accession to NATO and the EU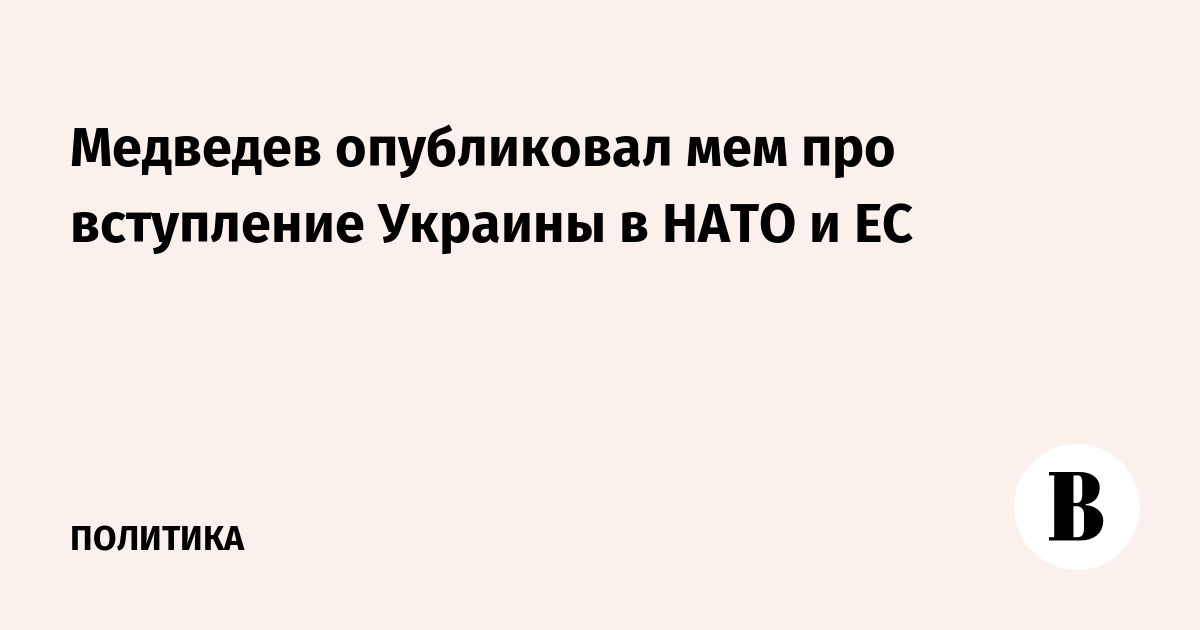 Deputy Chairman of the Russian Security Council Dmitry Medvedev published in his Telegram channel a meme about Ukraine's accession to the European Union and NATO.
Medvedev used the "I know this feeling" meme template, where the first (top) picture shows Ukraine surrounded by the US, EU, NATO and the UK with the caption "You will soon be one of us."
In the second (bottom) picture, Ukraine is already surrounded by Iraq, Yemen, Libya, Syria and Afghanistan with a similar inscription. Thus, the deputy chairman of the Security Council described the current situation in the country.
May 25 Medvedev wrote I have three scenarios for the collapse of Ukraine in my channel. It included the option of joining Russia, the formation of a "new Ukraine" - the division of the country between the Russian Federation and the EU countries, as well as the disappearance of Ukraine after the special operation was completed.
In April, Medvedev suggestedthat Ukraine will disappear because neither Europe, nor the United States, nor other countries of the world, nor Russia, nor its own citizens need it. In particular, the current situation has "already given the Europeans a real financial and political hell" – inflation has increased in the EU, utility bills have increased, businesses are being destroyed, etc.