In the Zaporozhye region, casualties were reported as a result of a missile strike by the Ukrainian Armed Forces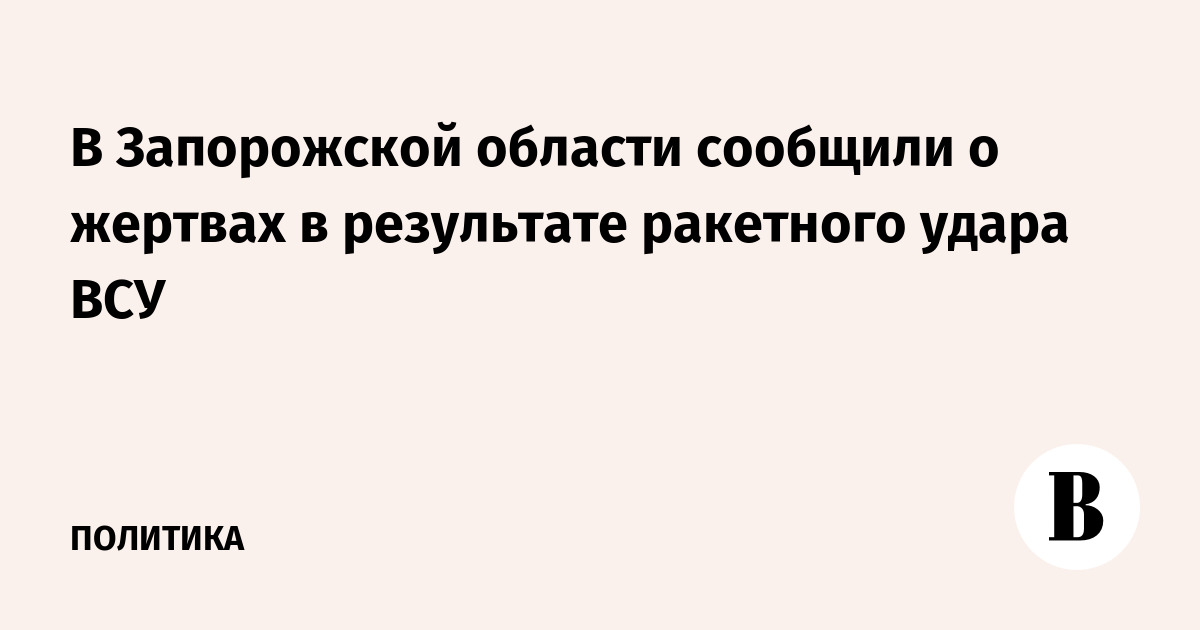 The Armed Forces of Ukraine (AFU) launched a missile attack on Tokmak, Zaporozhye region, as a result of which one person was killed and 11 more residents were injured. reported Chairman of the "We are together with Russia" movement Vladimir Rogov in his Telegram channel.
The Ukrainian Armed Forces launched a "powerful" missile strike on Tokmak on September 24 at 13:35, Rogov wrote. He later spoke about damage to residential buildings and civilian infrastructure. According to him, the gas pipeline and electric pipeline were also damaged, as a result of which the northern pumping station was disconnected from the power supply. Among the victims are three children, Rogov specified.
Previously, General of the Armed Forces of Ukraine Alexander Tarnavsky named the minimum goal of the counteroffensive is the capture of Tokmak, Zaporozhye region. He also admitted that the weather could become a serious obstacle to the offensive, as it could make it difficult to move heavy equipment.
Since the beginning of June, the Ukrainian Armed Forces have been conducting active offensive operations. Russian President Vladimir Putin previously called the offensive "not a slippage, but a failure." During the WEF plenary session, he said that Ukraine has no results. Ukrainian President Vladimir Zelensky said in an interview with CNN on September 20 that he does not know whether the Ukrainian Armed Forces will be able to achieve significant success in the counteroffensive before the end of the year.