At the UN General Assembly, Armenia demanded the withdrawal of military personnel from Karabakh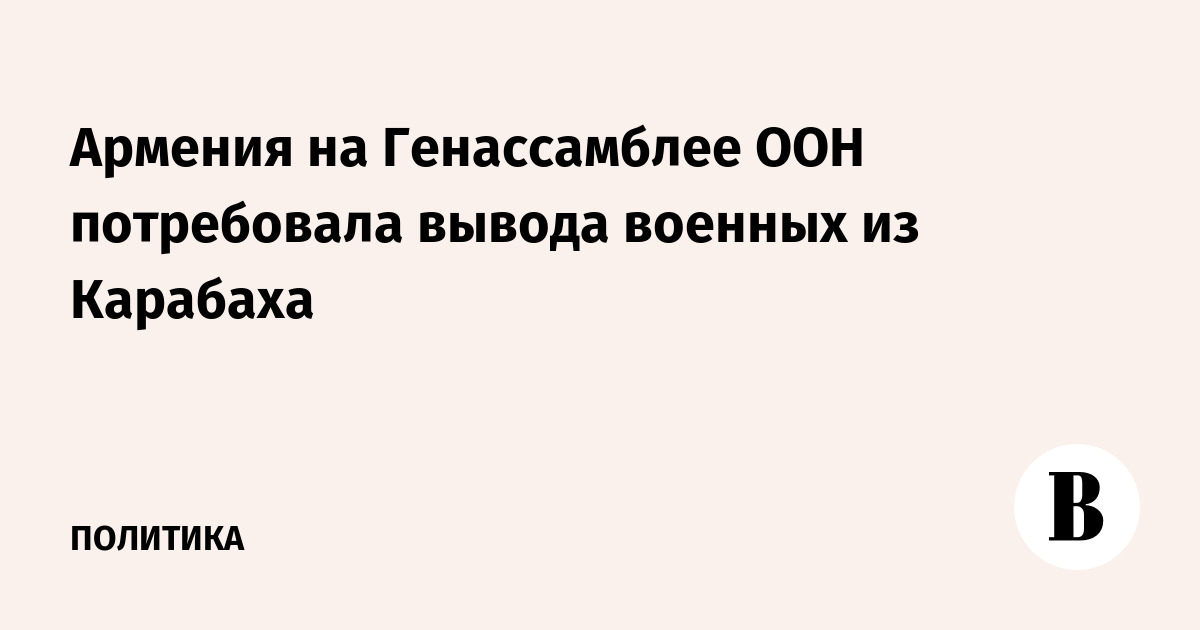 Armenian Foreign Minister Ararat Mirzoyan at the 78th session of the UN General Assembly spoke about the situation in Nagorno-Karabakh and called on Azerbaijan to fulfill its obligations and ensure freedom of movement through the Lachin corridor, as well as to withdraw the military from Karabakh.
Speaking about the situation in Nagorno-Karabakh, where Azerbaijan had previously carried out "anti-terrorism measures," Mirzoyan accused the neighboring country of a large-scale attack against the indigenous population of Karabakh of gross violation of the tripartite declaration of November 9, 2020.
"During this inhumane attack, the entire territory of Nagorno-Karabakh, Stepanakert and other cities and towns was subjected to intense and large-scale bombing using heavy military equipment: missiles, artillery, combat drones, aircraft, including prohibited cluster munitions," he said.
According to him, more than 200 people died as a result, another 400 were injured, and the fate of "hundreds of people" is unknown. In addition, 30% of the population of Karabakh became internally displaced.