Andrey Kolesnikov's report on how the appearance of a new mayor was celebrated in Moscow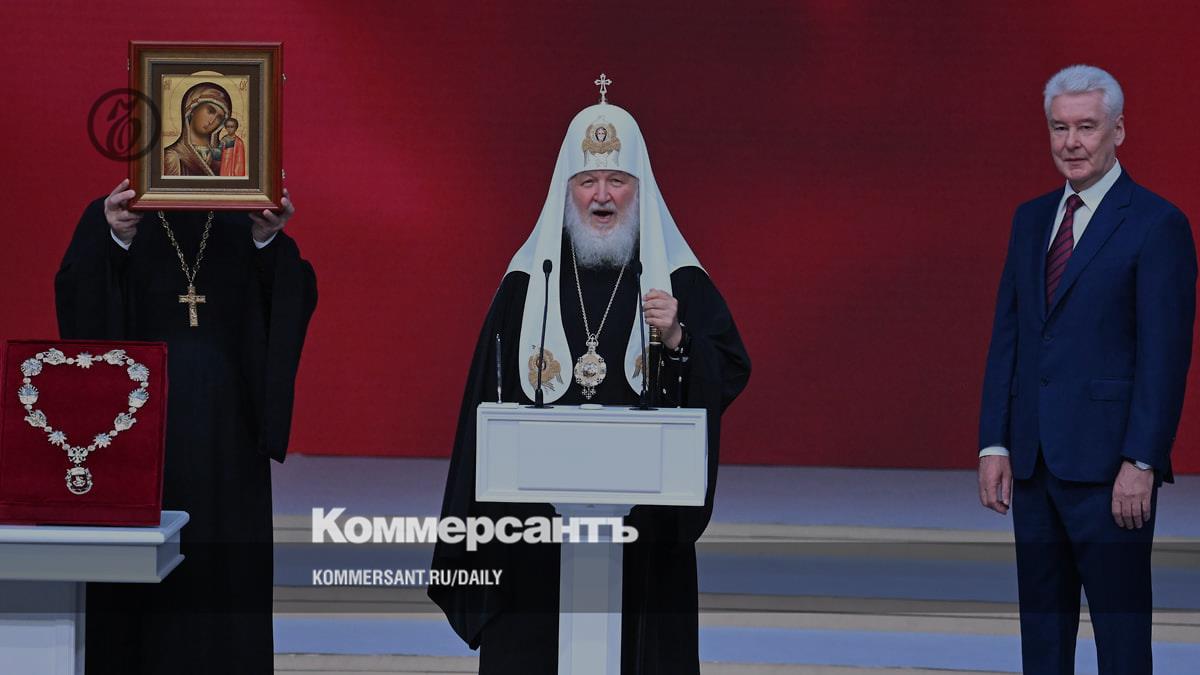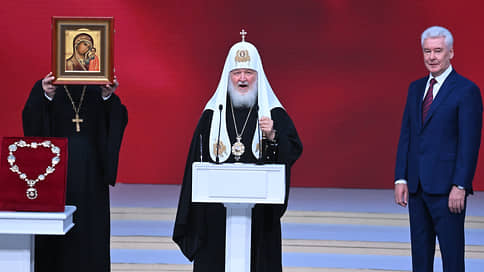 On September 18, the ceremony of inauguration of Sergei Sobyanin as mayor of Moscow took place in the Zaryadye concert hall. Russian President Vladimir Putin also came to Zaryadye. And a special correspondent for Kommersant Andrey Kolesnikov - Same.
A few days ago, it seemed like everyone was already gathering at Zaryadye. Then, on the Saturday before last, it was City Day and the second day of the single voting day (as the results showed, it was more like the Single Voting Day). Vladimir Putin, Sergei Sobyanin, party leaders, and, it seems, all sympathizers came.
There were also differences. Firstly, the food at the buffet was better these days. Although last time no one complained. However, no one complained about prosciutto and blue cheese back then. And this time no one complained about the pancakes with red and pike caviar and the tender and juicy (according to the stories) phalanges and knees of Kamchatka crab. Yes, according to the stories - because the crab left first, and not on his own two feet (or rather, eight).
And, of course, first of all, the ladies drank champagne in the morning (Abrau-Durso, brut). Yes, almost none of them who went up to the second floor, where the buffet is, passed, according to my observations, past the table with champagne.
What about the mood, which so far has not been raised to the height required for the ceremony?
Although by all indications it should have been wonderful. After all, the main thing for those who were located on the first floor, and on the second, and on the minus first floor, where they entered the stalls, was the great circumstance that they were already here. That is, that they were invited.
This is, after all, the key to all future victories.
And this was to some extent confirmed by the head of the Moscow Chamber of Commerce and Industry Vladimir Platonov. After all, he was the chairman of the Moscow City Duma for many years, simply permanently.
—You probably haven't missed a single ceremony like this in many years? - I asked him.
- I didn't miss it. Wait... Let me remember... Yes, the first time was probably in 1996... Mikhalych then became mayor for the first time (in 1996, Yuri Luzhkov was elected mayor for the first time.— "Kommersant"). But that's about...
- And how many times did he then participate in such a ceremony?
— Four or five... But the first ceremonies took place in the White Hall on Tverskaya, 13, and there were a hundred guests there, no more.
— What, Yuri Luzhkov didn't like such celebrations?
"That's not the point," Vladimir Platonov shrugged. "There were wooden floors." It's simply dangerous. The floor could have caved in.
"Oh, and that's why we decided not to gather for more than a hundred," I realized.
"Of course," Vladimir Platonov nodded. "Zaryadye didn't exist then."
Unobtrusive music was playing in the foyer. I listened: "Well, what should I say to you, Muscovites, goodbye?.." At first I thought that this, in short, was not the right song, and then I suddenly realized what it all meant.
One mayor, to whom my dear Muscovites must say goodbye, leaves, and another comes. The name is the same, but the person is most likely different. And the Moscow government will, as you know, be disbanded and appointed. Maybe nothing will change externally either. And people will rethink themselves. After all, this could be the case.
"But," I said to Vladimir Platonov, "at that time, although there were a hundred people in the White Hall, there were no random people." And now there are no less than a thousand!
"Meanwhile, I assure you," Vladimir Platonov soon answered, thinking about my words, "that there are no random people here and now."
It was wise of him.
At some point, everyone who was on the second and first floors suddenly seemed to be washed away by a wave of emotional uplift to the minus first floor. There was the main entrance.
Meanwhile, the first tier was occupied by the choir. The female part of the choir is on the left, the male part is on the right. At the same time, all the chairs were removed from the stalls. Just like five years ago, everyone was asked to stand. However, they didn't plan to delay it.
Next to me in the hall stood TV presenter Arina Sharapova, who believed that it would start at 12:00, and not a minute later. She lost, of course. But only this. And yet, one of Sergei Sobyanin's eight proxies could not lose. Only with him.
"At the last ceremony," noted Arina Sharapova, "by the way, it wasn't so crowded."
"But still, there weren't a hundred people either," I noted knowingly. "And then, if you don't know, such events used to be held in the White Hall of the City Hall, there were wooden ceilings, more than a hundred people could not be invited."
I told Arina Sharapova, and many people heard it. Maybe a hundred people. And everyone, it seems to me, paid tribute to this comparison.
"Not a hundred," agreed Arina Sharapova, "but it seems like last time it was much less." But, on the other hand, in these five years there have been more achievements.
— And you, as a trusted representative, campaigned for the mayor? Was there a campaign? - I asked.
"Yes," she nodded, "I met people." Two hundred, three hundred people each. They listened carefully... Perhaps because I speak well.
— Was it necessary to agitate Sergei Sobyanin? "After all, everything is happening before our eyes," I asked.
"They didn't ask bad questions," explained Arina Sharapova. "But there were a lot of clarifications."
It was about a quarter past twelve when the first woman in what seemed to be a beautiful red dress fainted next to us. She just started to slowly sink to the floor. And I was amazed how simply a young man in a rescuer's uniform appeared out of nowhere. And he even managed to pick her up. Honestly, it was like a miracle.
- Water! Does anyone have water?! - it started coming from all sides.
Yes, maybe there really were a lot of people (however, no one had water. However, later, during the ceremony, I was surprised when I saw one girl, also next to us, as if nothing I used to take out a bottle of water and happily drink from a plastic bottle several times in a row for about ten minutes, which, it turns out, I had saved). We inhaled. And it was better to start exactly at 12:00. But this didn't depend on anyone. Except for Vladimir Putin, of course.
Meanwhile, the woman, we must give her credit, came to her senses on her own, and even without water. And I decided to stay. They tried to persuade her to leave the hall, but she apparently believed that she should be here and now, until she began to sag again. At this point no one began to ask her, and she was either led or carried to the exit. And on the way, to make nails out of these people, she came to her senses again and along the aisle, where, it turns out, a company of honor guard with the flag of Moscow and the City Charter was about to move towards the microphones in the center of the hall, this the middle-aged woman was walking again on her own. All that was left was to be proud of her.
And everyone was like that in this room.
The first words the presenter said into the microphone were predictable:
— President of the Russian Federation Vladimir Vladimirovich Putin!
"There are many visible achievements, but among the visible, significant, understandable for every person, this is a truly breakthrough modernization of the transport system," the president said.
Therefore, there are also invisible achievements. That is, no one sees them at all. But the main thing is that they exist.
And then there are the incomprehensible achievements. Nobody understands them. But they also exist.
And, in the end, there are minor ones. There's no point in talking about them at all.
"We talk about this a lot," Vladimir Putin nevertheless continued, "you pay a lot of attention to it." I mean, first of all, public transport, of course. Its convenience, accessibility and speed have already been appreciated by residents of the entire metropolitan region and everyone who comes to Moscow!
In fact, to be honest, you just have to agree with this. This is all incredible. And it will continue now for another five years. And for five whole years, during which anything can happen in the world and in the country, that is, just anything, you can be completely calm about the city. This is the main truth.
Sergei Sobyanin took an oath to be a good mayor and was announced as mayor of Moscow.
"The city," he said, "is a constant movement... It's a struggle!" The fight for people, for their talents, for a peaceful sky above us. And these are not empty words today...
Yes, this time the city went to Sergei Sobyanin, as they say, with a heavy load. Just with a gigantic burden.
"We really, almost every day, together with the Russian armed forces, protect the security of our skies over Moscow.
What would it be like to imagine such words five years ago? None.
Sergei Sobyanin gave the floor to Patriarch Kirill of Moscow and All Rus'.
— From the Russian Orthodox Church, from the Orthodox of the city of Moscow, I congratulate you on your second assumption of office as mayor of the city of Moscow! - noted the patriarch.
For some reason he considered this introduction secondary. But didn't it deserve attention, including right now?
— You are one of the people in power who defend their mandate sincerely and putting not only a rational approach to solving problems, but also share their joys and sorrows with Muscovites, and that means your heart is included in this work. It cannot be otherwise! Robots can perform their duties, which are assigned to them by a person, but they cannot feel! - the patriarch suddenly said.
The last phrase was, one must think, not about Sergei Sobyanin.
Why did the patriarch suddenly start talking about robots? God knows. It seems to me that the topic of artificial intelligence was also visible here, which for obvious reasons may haunt the head of the Russian Orthodox Church.
Some kind of threat to her stable position in his growing influence on minds and even souls is truly visible, albeit vaguely...
"Apparently, robots will never control people," the patriarch seemed completely distracted from the main topic of the event. "Especially masses of people." And if this happens, then it means we are close to the end of human civilization!
This is exactly what is called, if I don't confuse anything, it started for health, and ended for peace. Now I have to think about this misfortune. Could it be at least not today? No you can not.
"But never, I think, will a person lose the ability, relying on his intelligence, education, on the support of other people, to carry out high state duties!" — the patriarch continued with optimism. "Nowhere in the world are hundreds of churches being built today." They are building in Moscow!.. And no one orders from above: not the mayor, not the president, not even the patriarch!
The hierarchy looked risky.
"In a metropolis, in the capital of a superpower, this is precisely the spiritual mood of our people!" If so, Russia is invincible!.. When you tell our, as they now say, Western partners about this (obviously, the Pope - A.K.), sometimes they don't even understand what we're talking about. All this is so inconsistent with what is happening to them! Even spiritual leaders seem to have already buried their ministry. They understand that the secular Western godless society has given them such a small sector of existence! And they agreed to this role! With us it's like it's the other way around! - assured the patriarch.
The only thing that confuses me is this "as if."
After the speech, the patriarch blessed the mayor with the image of the Kazan Icon of the Mother of God, "so that she will protect you on all the paths of your life." They hugged and kissed.
Well, somehow it turned out to be like home in the end.
At the door, all guests were given gifts in a large white bag. The package contained two books. One was called "Moscow. For you". And the second is "Moscow. Restoration. 2011/2023". It seems to me that Yuri Luzhkov would not approve.
And I, going out into the street after the ceremony, where it was apparently life-giving rain, kept thinking about that middle-aged woman who fainted in the hall.
She didn't hear or see all this.
And there will be nothing to remember.