SBU announced the seizure of the assets of a Russian businessman for $ 27 million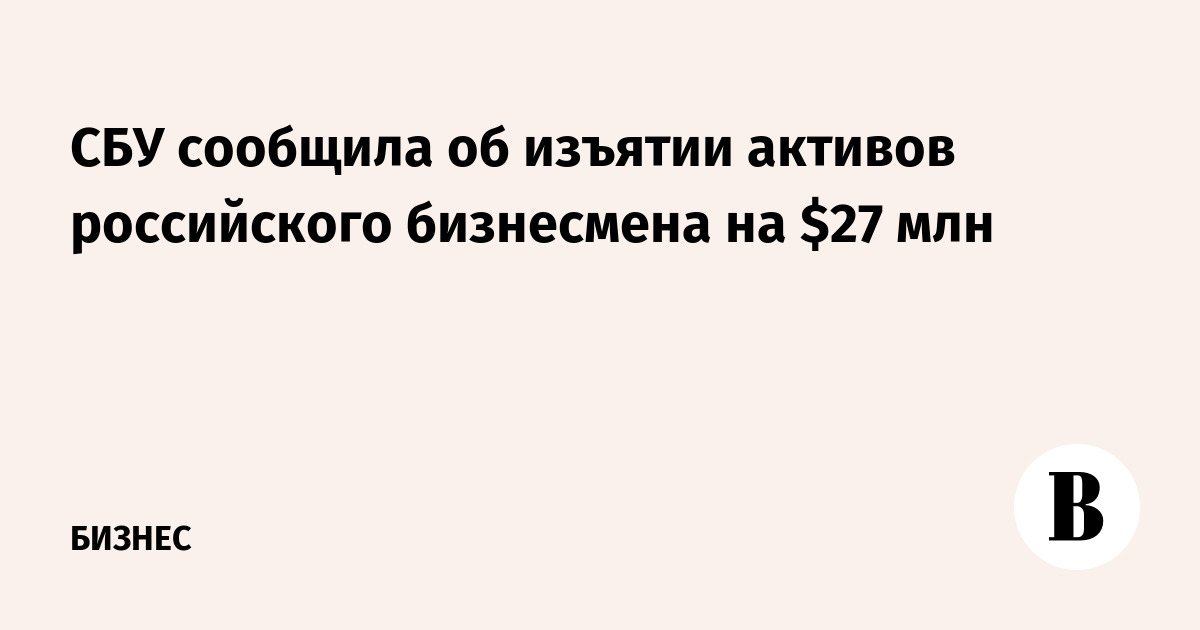 More than 1 billion hryvnia (about $27 million) worth of assets of a Russian businessman were transferred to the state reported on Saturday Security Service of Ukraine (SBU). We are talking about the assets of a textile company in Chernihiv, the ultimate beneficiary of which is allegedly a businessman from the Russian Federation.
As explained in the press service of the SBU, the decision to transfer in favor of the state concerns all real estate of the company and corporate rights to it. According to the service, the Russian entrepreneur, whose name was not released, owns a group of companies in the Russian Federation that fulfill orders for the production of military clothing and equipment. TASS with reference to the publication "Economic Truth" writesthat we are talking about the Russian Anton Gromov and the Cheksil company.
On March 10, 2022, President of Ukraine Volodymyr Zelensky signed a law on the forced seizure of property of the Russian Federation and its residents. In accordance with the provisions of the law, the compulsory seizure of objects of Russian property will be carried out without any compensation for its value.
In early April, the Verkhovna Rada adopted a law extending the confiscation of property also to all those who support the conduct of a special operation on the territory of Ukraine, including its citizens. The Ukrainian parliament explained that such a law was adopted due to "Russia's aggressive actions against Ukraine."
Andriy Klishas, ​​head of the Federation Council Committee on Constitutional Legislation and State Building, in turn, suggested discussing the confiscation of Ukrainian property in the fall.