Monument to actor Vyacheslav Shalevich unveiled in Moscow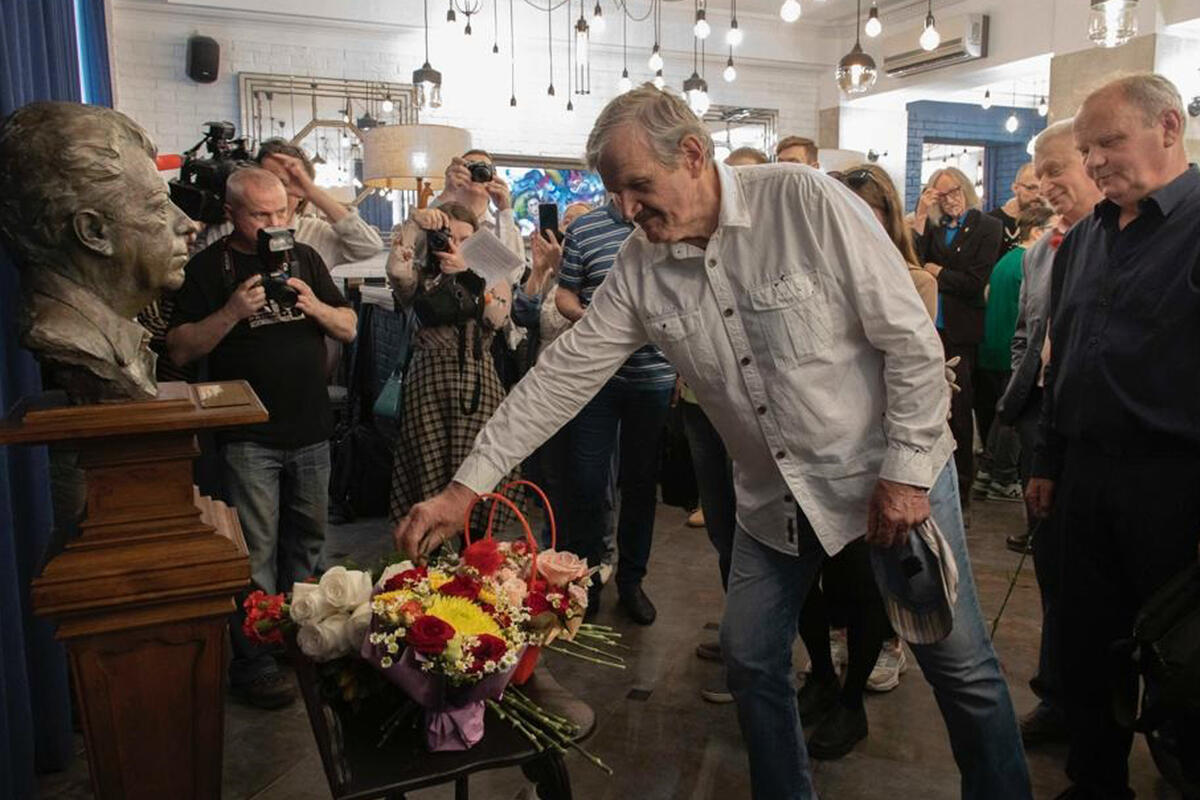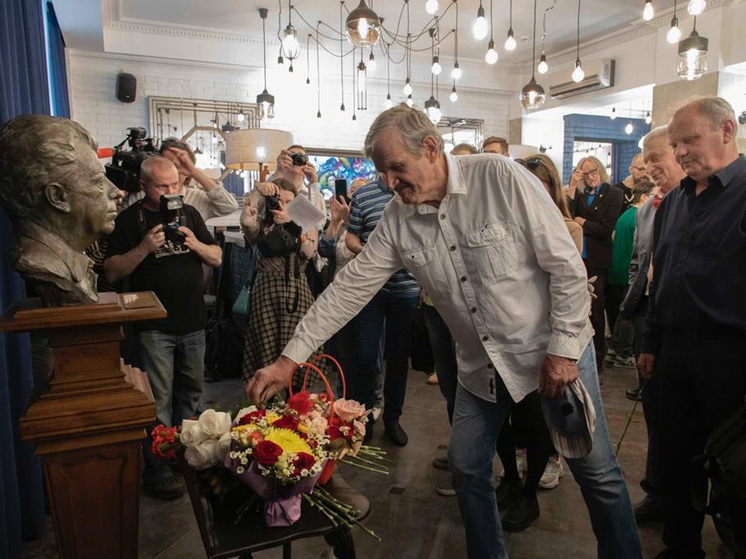 It was staged in the foyer of the Simonovskaya stage of the Vakhtangov Theater
On May 26, a monument to the outstanding domestic actor Vyacheslav Shalevich, known throughout the country for his outstanding roles in theater and cinema, was unveiled in Moscow. The place to which connoisseurs of the work of the People's Artist of Russia will now come has become the capital's Arbat, or rather the foyer of the Simonovskaya stage of the Theater. Vakhtangov.
Philip Trushin, who created the monument to Lanovoy, Etush and Yakovlev, as well as the sculpture of Etush at the Novodevichy Cemetery, personally came to the opening of his new work.
The ceremony was led by the deputy director of the theater Anton Prokhorov. Among the participants of the memorial event today one could see the widow of Vyacheslav Shalevich Tatyana, his granddaughter Elena with her little great-grandson Georgy and other relatives, Elena Etush, the widow of Vladimir Abramovich Etush, honored artists Mikhail Vaskov, Vladislav Demchenko, People's Artist of the Russian Federation Marina Esipenko. Gathered on a significant day in the former building of the theater named after Ruben Simonov and most of the Vakhtangov: Evgeny Karelskikh, Alexander Pavlov, Agnes Peterson, Natalia Masich, Oleg Forostenko and others.
Vyacheslav Shalevich joined the troupe of the Vakhtangov Theater in the late 1950s, immediately after graduating from the Shchukin School. The handsome young man was waiting for a dizzying career, fame and gratitude from colleagues and viewers.
The last appearance on the stage on December 1, 2016 for him was the role of Galileo Galilei. The last appearance in the cinema is the role in the 2015 short film "The Buzz of the Bumblebee". And before that, he managed to play Allen Dulles in the TV series "Seventeen Moments of Spring", Kaifa in "The Master and Margarita" by Yuri Kara, Brezhnev in the television series "The Hunt for the Golden Eagle" - and this is only a small part of the numerous film incarnations.