Maxim Matveev played Yarmolnik on the set of Mosgaz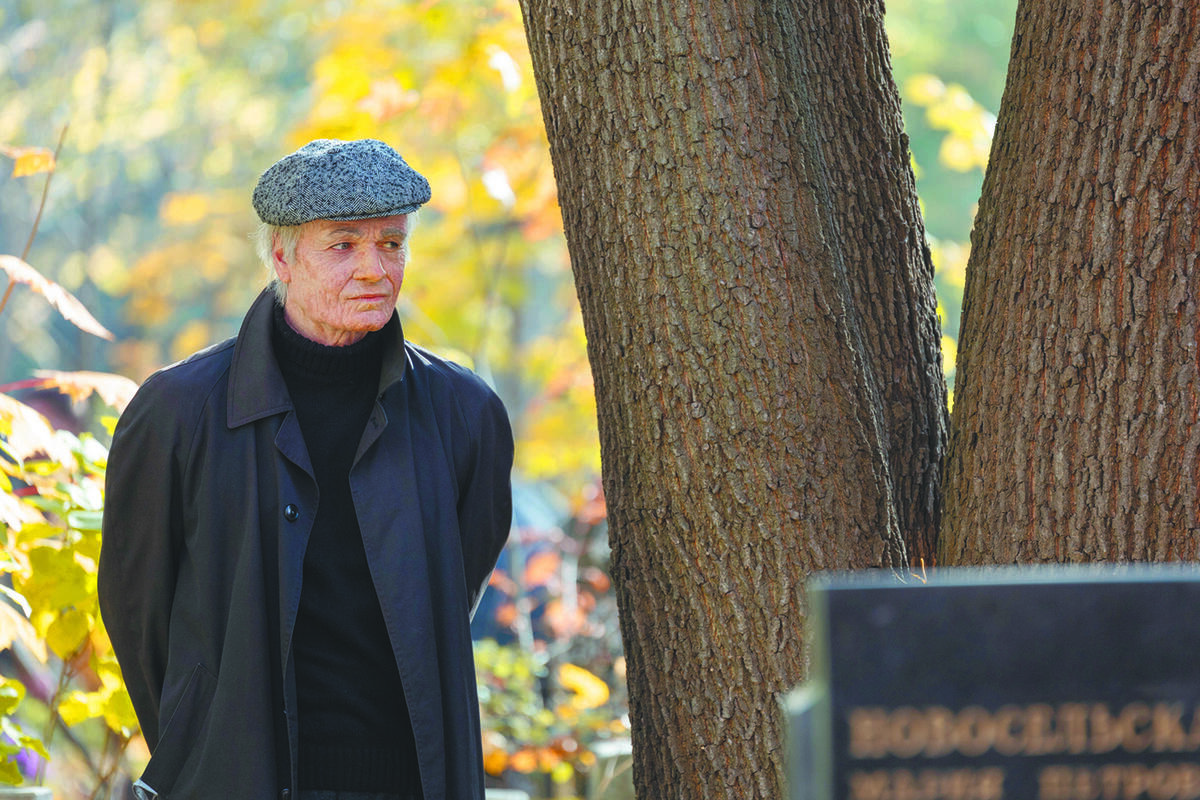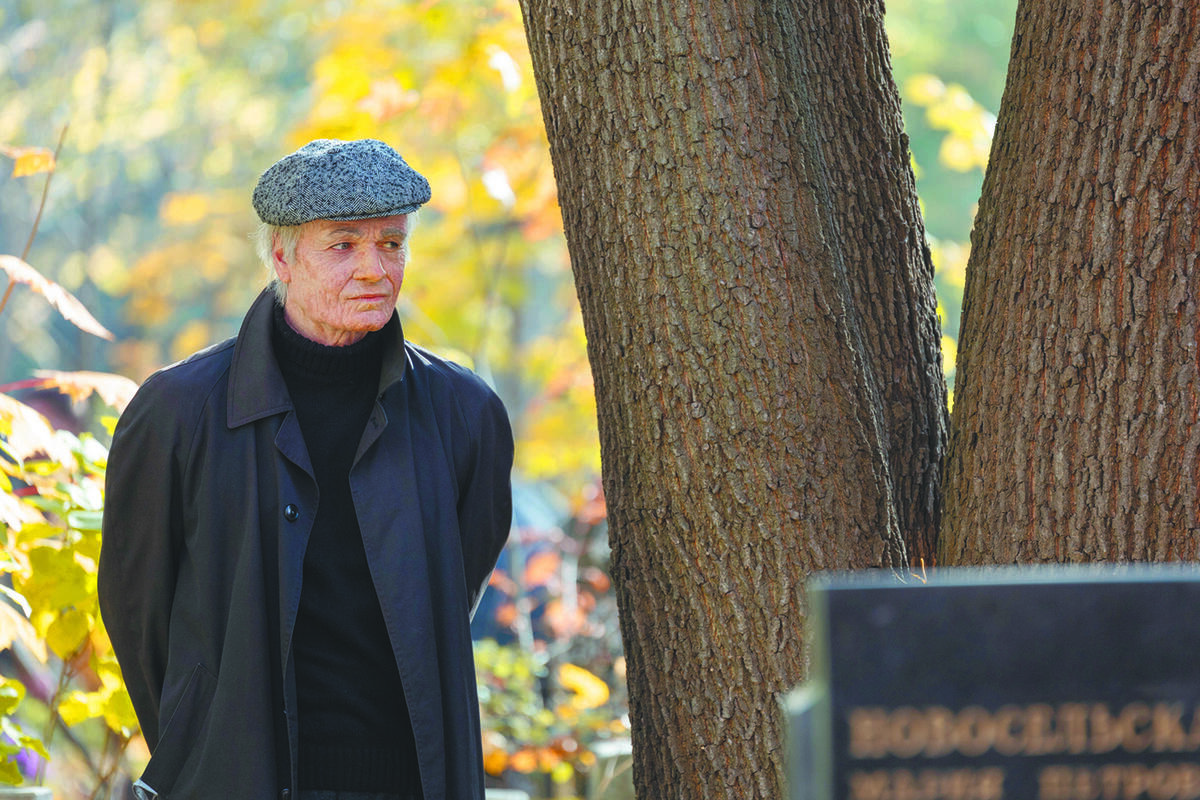 Major Cherkasov is pursuing his ninth and, as stated, last case, meeting with a maniac whom he caught back in the sixties, and constantly hearing from his superiors a recommendation to think about retirement. In the series "Mosgaz. Cherkasov's Last Case" has assembled an impressive star team, and if this season is truly the last, then farewell to popular heroes looks as sweeping as possible.
The ninth season takes place in Moscow in the early eighties. There is a serial killer in the city who leaves mysterious signs, including at crime scenes. The completely non-Soviet term "sect" appears in the vocabulary of investigators, and trade in unaccounted for works of art appears as an aggravating circumstance.
In such a villainous carnival, immediate results are expected from Cherkasov, but the legendary investigator begins to quickly get tired, miss important things, and, in general, behave in accordance with his age. An additional irritating factor for Cherkasov is the addition to the department: Major Kovalev (Andrey Merzlikin) studied abroad, knows how to use a computer and work with a lie detector, in general, he intends to give investigations new technological forms.
The undoubted trump card of the new series was the return of the main villain from the first season of the project. Vlad Vikhrov (Maxim Matveev) - a serial killer from Mosgaz (the series was released in 2012) - was caught by Cherkasov and sentenced to death. But in the end, the scriptwriters decided that the maniac was sent to the uranium mines, classifying both his name and his place of imprisonment. Twenty years later he manages to escape. The return of heroes to the project, with whom everything seems to be clear, usually adds intriguing details to the plot, however, in this case, everything also turned out to be a headache for the producers.
When Maxim Matveev was offered to try on a familiar image, the actor immediately refused, calling this role a stage he had passed. Nevertheless, producer Denis Evstigneev decided to continue working on the script, taking into account the fact that Matveev would still play in the film. When four episodes were written, they were sent to Maxim, who at that time was reading various scripts and making plans for the year. The actor's consent in this situation meant a lot. The options of finding someone similar to Matveev or taking someone completely different were not seriously considered, and the creators of the series breathed a sigh of relief when Maxim said that he was ready to work.
Another important return to the project was the comeback of director Evgeniy Zvezdakov, who shot the third and fourth seasons, which were called "Spider" and "Jackal". In each season of Mosgaz, while carefully observing the detective genre, the style of the series changes slightly, and this time the result is a thriller with many murders and heightened passions. Here we should also add the acting dedication of Maxim Matveev, who is barely recognizable in his age makeup.
When Maxim's make-up was selected, it was assumed that the film would feature a man who had served in uranium mines for twenty years. That is, he should age not twenty, but forty years, and look like a young old man. This cannot be achieved with simple makeup, so we used plastic makeup. As a result, Matveev can only be recognized by his relatives or fanatical fans. Even the actor's friends found themselves in funny situations.
"Once Maxim decided to make fun of Leonid Yarmolnik, with whom he is friends," said director Evgeny Zvezdakov in a conversation with MK. — We were filming a scene in the house of the hero Yarmolnik, and in the process of working, Maxim, in makeup, approached Leonid and asked for money. He got angry and said: "Man, get out of here." Matveev says: "It's me, Maxim." "What kind of Maxim?" Leonid muttered and walked away. Matveev left, and then called Yarmolnik and told him about the prank. Everyone laughed for a long time."
Maxim himself often had no time for laughter. In film circles, he is known as an actor whose immersion in work can be described as perfectionist, bordering on manic. And if something is needed for business, then Matveev is ready to change beyond recognition, work in any conditions and not think about compromises.
"We had a short scene in the cemetery, which was not included in the editing. For her sake, Maxim came from St. Petersburg, put on makeup for three hours, stood in the frame for five minutes, had his makeup removed for an hour, after which he went back to the station," the director recalls. "I'm already used to actors who drop by to see you between two other shoots or before a performance. Learn the text on the go and quickly film. Maxim had no parallels; he was only involved in this project. During preparation, we went through all his scenes with him and rewrote a lot of things specifically for him. If the producers read this, they will be very surprised, because we didn't tell them anything."
The main character, Major Cherkasov, in the ninth season gives the impression of a very tired person. They don't really trust him, because they consider him almost a pensioner, at some point they remove him from the case and generally hint in every possible way about a well-deserved rest. As a result, Andrei Smolyakov was aged a little using makeup, and he himself moved in the frame in such a way as to give himself additional age.
"In life, everything is exactly the opposite," recalls the director. — Andrey is a very cheerful and active person, he enjoys tennis. Once we had a location on the tenth floor, and the whole group took the elevator. And Andrey ran there on foot in a few minutes and wasn't even out of breath."
If Mosgaz really becomes history, then, of course, Cherkasov's hats should be left as artifacts of the popular series. They became not just a prop, but something like a trademark and a detail, without which Cherkasov's image would seem to be incomplete. By the way, on the set the hats were treated almost as carefully as the actors.
"The hat is worn in a separate box, given to Andrey personally, and the further he goes, the less often he takes it off. At least that's what it seems," says Evgeniy Zvezdakov. "We already laughed that soon he would sleep in a hat." Andrey really likes her. And it suits him very well. He's straight up Humphrey Bogart and definitely doesn't look like other TV series cops, of which there are so many on TV."