Buyers will be lured to coffee – Kommersant FM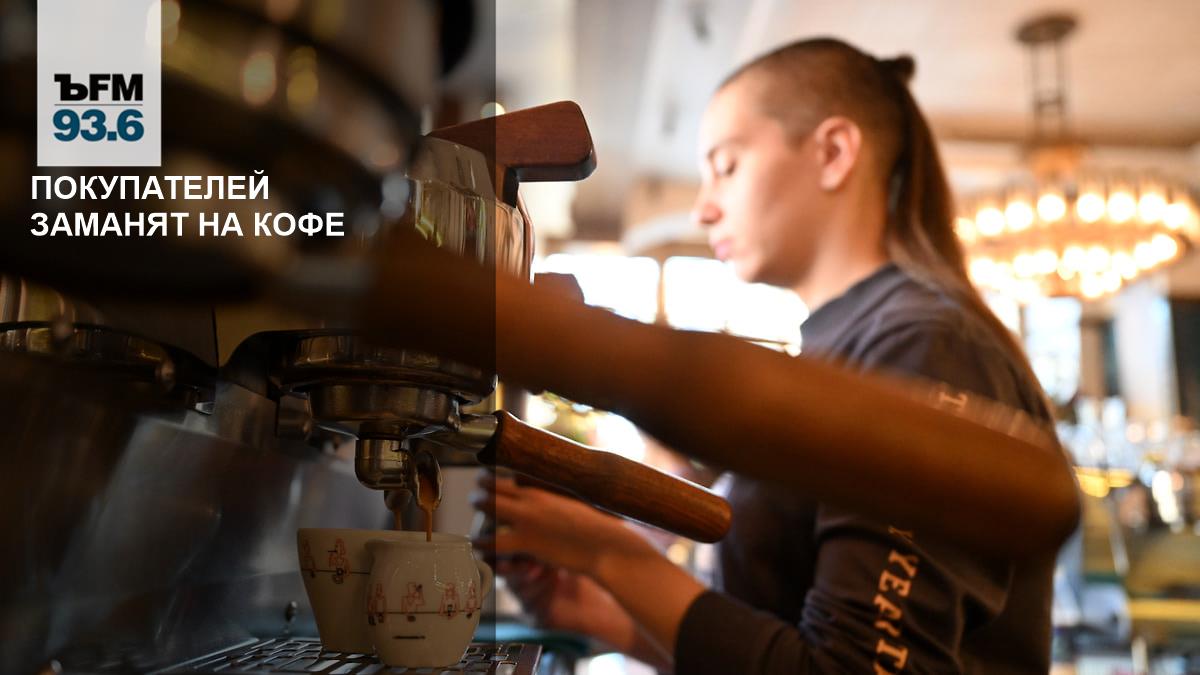 Russian retailers are going to open coffee points in fashion boutiques. These plans were shared on the 2Mood network. Last week, the Lime company announced this; they believe that such a move will increase traffic and the average check. Previously, only local domestic brands tested the strategy. The only chain retailer that opened coffee shops in Russian stores was the Japanese Uniqlo.
How beneficial is this for business? And what risks arise? Kommersant FM asked fashion director of Catcher Concept Store Lidiya Alexandrova about this:
"In my opinion, this is an absolutely logical step. We are opening a large fashion space in Aviapark and we also want to bring one very fashionable cafe there. This helps customers spend more time in your space, builds loyalty, and increases the average check.
I don't know what percentage of visitors don't like coffee, I think it's minimal. And, as a rule, in cafes that are located inside stores, there is no kitchen; the assortment is only small cakes, sandwiches and coffee itself.
As a rule, when you are planning a store, no difficulties arise other than the supply of electricity and communications. If you plan everything in advance, then everything can be organized without problems. Coffee is a good business in itself, so even if there are costs, or rather investments at the initial stage, I'm sure they will pay off handsomely in the loyalty of the audience and offering them something new and comfortable for their shopping."
Representatives of the advertising industry are confident that retailers need to properly organize the space, because the smell of food and coffee can put off some customers. In addition, as soon as coffee points begin to open en masse, stores will have to compete in other ways. For example, offering signature types of drinks or advising clients while they are relaxing in the cafe area.
However, managing partner of the PRT agency Gleb Sakhray believes that such a step could bring a number of difficulties to stores:
"Emotions are a very strong driver for a person when he gets more than he expected somewhere. For example, a guest checks into a simple hotel, and there they offer him some nice things and little things. In the case of coffee, the same mechanism works. But there is another point: coffee is a drink that stimulates the nervous system, and a person who comes to a shopping center has visited more than one store and is tired. And here a cup of coffee is such an important thing that allows you to spend more time in the boutique and make more purchases.
What could be the disadvantages of having both a coffee shop and clothing in one store? Expenses for space that the seller did not initially provide for, increased rental payments. Then there are the costs of cleaning, washing dishes, and so on. That is, this is either a burden on the staff, or some additional staff. Everything good is always a cost."
Hybrid store formats in Russia are also used in other areas of retail, in particular, in the bookstore "Subscription Editions" the coffee shop has been open for about 10 years. The cafe area was initially conceived as equivalent to the book business, says the founder of Subscription Editions, Mikhail Ivanov:
"On the one hand, this fulfills the function of satisfying some basic needs of customers and creates a certain atmosphere of hospitality. At the end of the day, it just smells delicious and looks aesthetically beautiful. Well, this also helps to earn extra money, since in bookstores the rating rarely exceeds 80-100%. Just the creation of this kind of cafe makes it possible to earn from 250% of the gross markup."
After a number of foreign retailers left the domestic market, Russian chains are actively occupying the niche; in particular, the Lime brand is increasing the area of ​​new outlets. If previously they occupied about 500 square meters, now their size has quadrupled.
---
Everything is clear with us - Telegram channel "Kommersant FM".