Business travelers do not reach Moscow - Newspaper Kommersant No. 220 (7421) dated 11/28/2022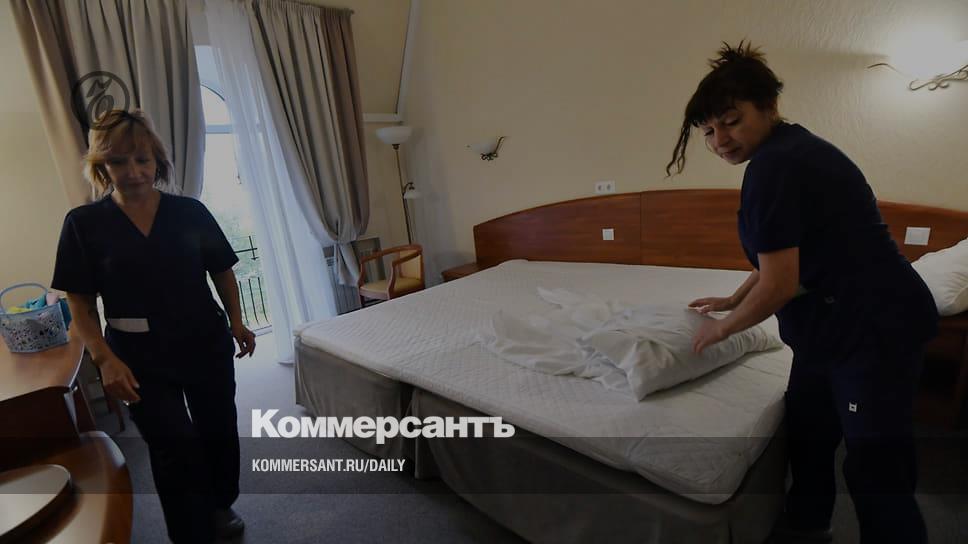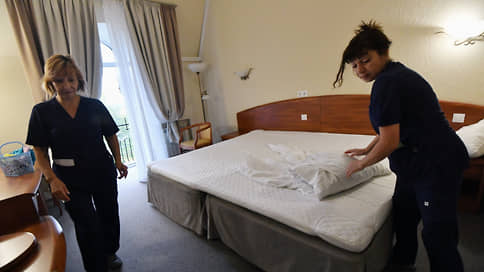 Due to the crisis, regional companies have become less and less likely to send employees on business trips to Moscow. Demand for business trips to the capital for ten months was 10% less than a year ago, and a third compared to the pre-crisis 2019. From the outflow of business travelers, including those from abroad, five-star hotels suffered to a greater extent: the load of some of these facilities does not exceed 10%.
In January-October, the demand of business tourists for accommodation in Moscow hotels decreased by 10% year-on-year and by a third compared to the pre-crisis 2019, follows from Aeroclub data. This is a reaction of the business to the negative political situation, the company is sure, noting the uneven monthly dynamics. If in January the demand of business tourists for accommodation in the capital's hotels more than doubled year on year, then in March, after the outbreak of hostilities by the Russian Federation in Ukraine, it fell by 46%. In July, which was calmer from the point of view of the information agenda, growth by 135% was again observed. In October, after the announcement of mobilization, there was a decrease of 58%.
The average cost of accommodation for business tourists in hotels, according to Aeroclub, has grown by 15% over ten months, to 6.5 thousand rubles. per night.
The decrease in occupancy due to the outflow of corporate clients is felt more strongly in five-star hotels, says Yana Ukhanova, Managing Director of PFM.
According to her, 50-70% of the clients of such hotels before the crisis were employees of international companies, many of which decided to leave the Russian market. The remaining players, Ms. Ukhanova continues, have cut their budgets for MICE and travel activities in general. She doubts that the annual occupancy of high-end hotels this year will be above 30%, while before the crisis the figure reached 50%.
The founder of Ivashkevich Hospitality, Stanislav Ivashkevich, claims that some luxury hotels are now operating at 5-10% occupancy. "Last year was not so bad due to the increase in the flow of visitors from Arab countries, which this year is almost non-existent," he explains.
Three-four-star hotels are easier to adapt to the current situation, their occupancy will be at the level of 70%, as in the past year, Yana Ukhanova believes.
Representatives of regional businesses and tourists stop at such facilities, she adds. It is in the segment of hotels "three stars", according to the General Director of "Aeroclub" Yulia Lipatova, there is a maximum increase in the cost of accommodation by 23% year-on-year, up to 4.7 thousand rubles. per night, while accommodation in five-star hotels fell by an average of 3%, to 7.4 thousand rubles.
The reduction of business trips of employees to Moscow by companies was also reflected in transport. The share of tickets purchased from the regions to the capital in the total volume in all directions amounted to 26.2% against 28.2% a year earlier, says Natalya Pogibaeva, head of the Tutu.ru travel direction. OneTwoTrip representative Elena Shelekhova claims that we are talking about a decrease from 33% to 32%.
Raketa Marketing Director Daria Zubritskaya notes that in October the number of air tickets booked in the direction from the regions to Moscow was 35% less than a year ago, in November - by 19%. At the same time, the average cost of a flight, according to Aviasales, increased by 10%, to 9 thousand rubles. Most often, business travelers from St. Petersburg (16.6%), Yekaterinburg (7%), Murmansk (6.4%), Sochi (5.5%) and Kazan (3.8%) flew to Moscow, says Ms. Shelekhova .
The total number of railway tickets booked to Moscow, according to Aeroclub, exceeds last year's figure by 9%. Getting to Moscow by train takes much longer, and some companies prefer not to travel at all, Ms. Lipatova explains. She cites Rostov-on-Don as an example, from where a trip to Moscow, even by high-speed train, takes 15 hours. The demand of business tourists for trains from St. Petersburg to Moscow fell by 1% over the year, from Nizhny Novgorod - by 30%.