Beautiful Elena by Mikhail Bulgakov: where "Margarita" lived in Moscow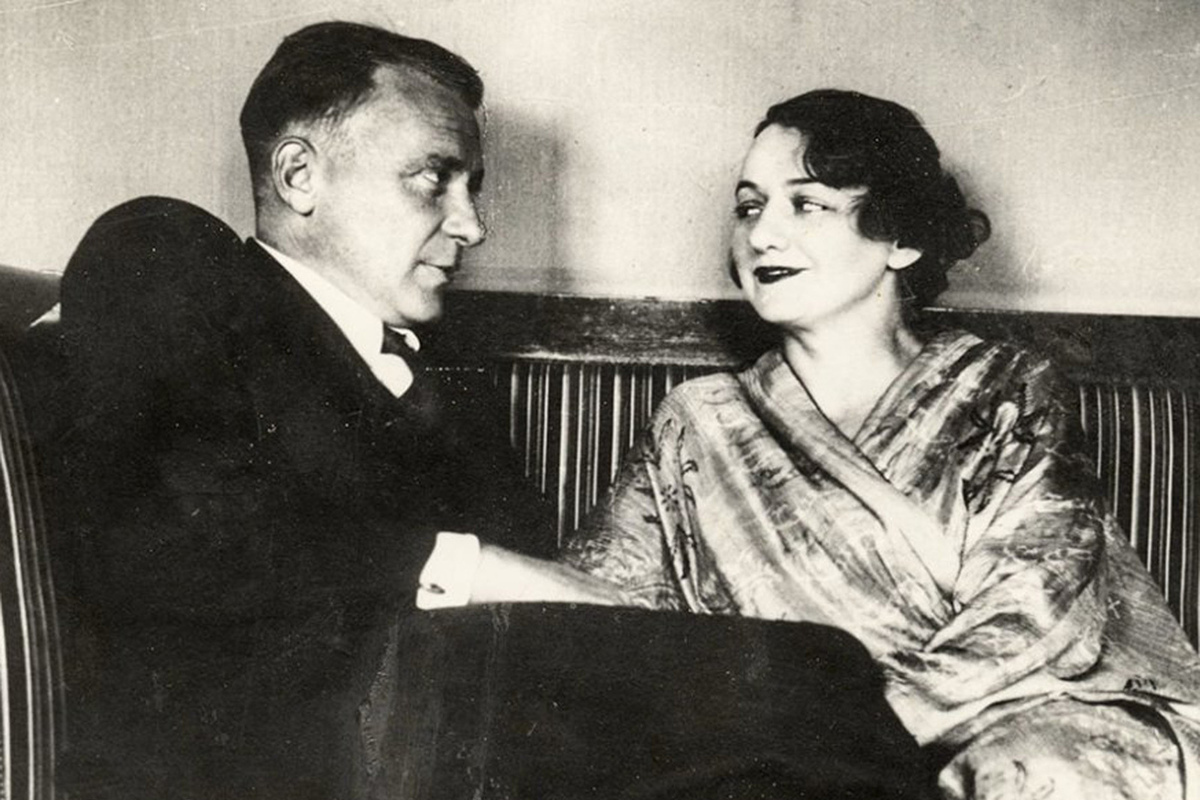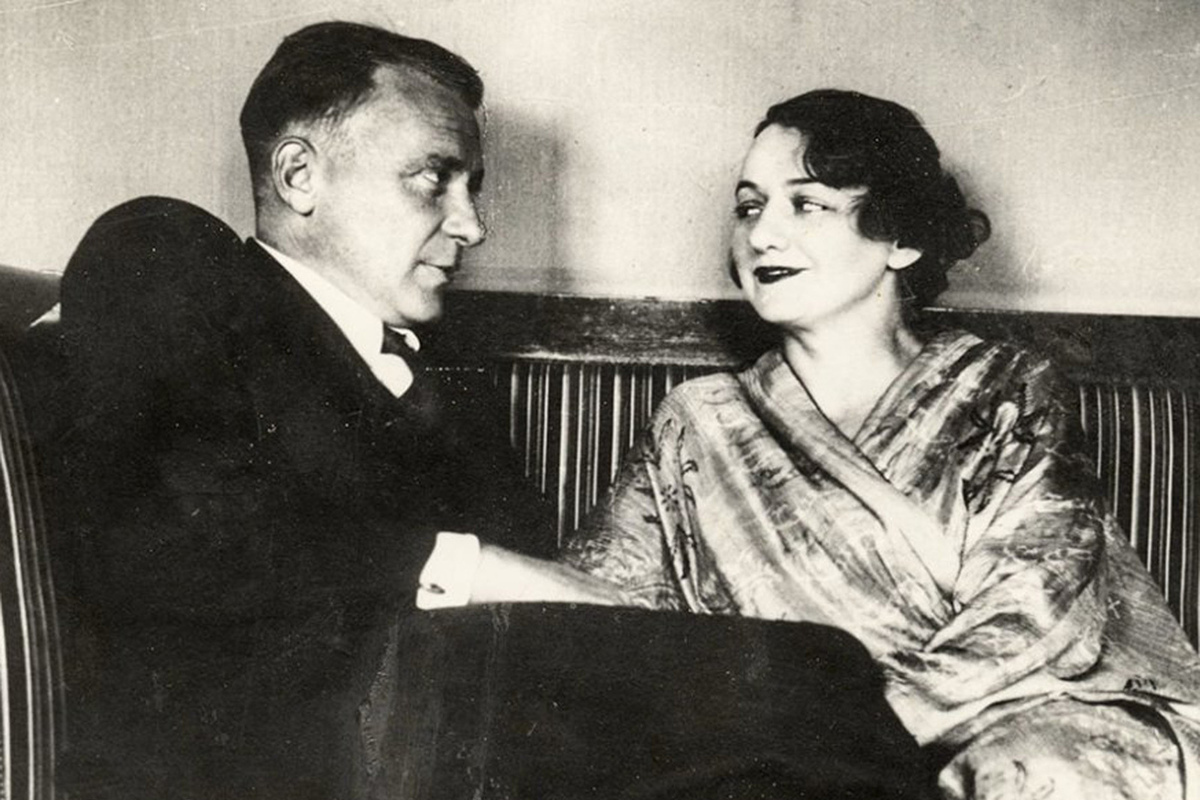 — Ivan, when we say that Elena Bulgakova began to influence the work of her great husband, what event are we talking about? Did you start living together and got married?
"Her influence on Mikhail Afanasyevich's work became noticeable even before the moment they began to live together. We all understand that a woman does not have to move into your home to influence you.
And if without irony, then the backstory is as follows. They met at the end of February 1929. At that time, Bulgakov was a fairly well-known playwright, his play "Days of the Turbins" was staged on the stage of the Moscow Art Theater, "Zoyka's Apartment" was staged at the Vakhtangov Theater, and "Crimson Island" was staged at the Chamber Theater. Elena Sergeevna is the legal wife of the head of the Moscow Military District, Comrade Shilovsky, they have two children in their marriage.
Completely by chance, at 10 Bolshoi Gnezdnikovsky Lane - the so-called Nirnzee House - they meet and immediately begin to feel sympathy for each other. Elena Sergeevna wrote in her memoirs that it was love at first sight. "It was fast, unusually fast, at least on my part, love for life," she wrote. As for Bulgakov, he was more secretive and did not leave any notes about the emergence of feelings.
In 1929, Bulgakov conceived and began writing several works, including the play "Bliss." He will return to her much later, after four years, but the important thing is that the play has a plot about a woman who has all possible material wealth, position in society - and who gave up all this for the sake of her loved one. We can also find this motif in the play "Adam and Eve" and, of course, in "The Master and Margarita".
— Now, in all the places where "Bulgakov set foot," are museums dedicated to him open? And in what locations did Mikhail Afanasyevich live with Elena Sergeevna?
— The address where Elena Sergeevna first begins to come as a close friend, an assistant, is Bolshaya Pirogovskaya, building 35a. Actually, this is the apartment in which Bulgakov lived from 1927 to 1934. From the 27th to the 32nd - with his second wife Lyubov Belozerskaya, and from the autumn of 1932 to 1934 - with Elena Bulgakova. Today there is a permanent exhibition of our museum. And from 1934 to 1940, Bulgakov and his third wife will live in Nashchokinsky Lane, building 3. (Under the USSR, this address was known as Furmanov Street, but today the historical name has been returned. - I.V.)
— Is the name of Elena Bulgakova associated only with a "good apartment" (we put this word in special quotation marks, since there is no such concept in Bulgakova studies) or "bad" too?
— The bad apartment is the place mentioned in the novel, where Berlioz, Likhodeev, and later Woland and his retinue lived. One of the possible prototypes of a bad apartment is the address: Bolshaya Sadovaya, building 10, apartment 50. Bulgakov lived there in one of the rooms of a communal apartment long before he met Elena Sergeevna, in 1921–1924.
Today the main part of our museum is located there. What you call a "good apartment" is not entirely clear to me.
— Apartment on Bolshaya Pirogovskaya.
"I'm afraid this definition has not taken hold in the mass consciousness." But yes - they lived there.
— Yuri Borev, in his famous collection of aphorisms and anecdotes of the Russian intelligentsia, quotes a spectacular phrase: "a writer should not have a good wife, he should have a good widow."
— After the death of Mikhail Afanasyevich in 1940, the Commission on the Literary Heritage of Bulgakov was created, whose powers included the publication of selected works. This, in fact, was the cherished dream of Elena Sergeevna, whose main task was to prepare selected texts for publication.
She really wanted Bulgakov to return to his reader as soon as possible. But, unfortunately, this could not happen in the fourth decade of the 20th century. Although the widow will repeatedly signal to higher authorities and write to the presidium of the Literary Fund. She would write a letter personally to Joseph Stalin in 1946, stating that although the commission had been created, there were no results of its work.
But only in the mid-50s would her luck smile a little - then she would be able to publish a collection consisting of two plays: "Days of the Turbins" and "Alexander Pushkin".
At the same time, Elena Sergeevna will draw up a plan for some volumes of a possible collected works. What else is its special role here? She not only initiated a number of publishing ideas, but also gathered like-minded people around her: Konstantin Simonov, Veniamin Kaverin, literary critic Abram Vulis, Konstantin Fedin and other writers and cultural figures.
— Thus, Bulgakova laid the foundation for a future breakthrough.
— In the 60s, the efforts of Bulgakov's widow will be rewarded. In 1962, "The Life of Monsieur de Molière," written by Bulgakov, was published in the ZhZL series, and at the same time a collection of plays was released. After this, a real breakthrough will occur - in 1965, the novel "Notes of a Dead Man" will be published in the "New World", and in 1966–1967 the novel "The Master and Margarita" will be published in the pages of the "Moscow" magazine.
Also, Elena Sergeevna will finally be assigned the status of a consultant for theaters - she will be recognized as an authority capable of explaining how to correctly understand Bulgakov's work and adapt texts to the stage. At the next stage, she will simultaneously begin to interact with directors, when Alexander Alov and Vladimir Naumov begin the film adaptation, which eventually received the title "Running" (1970).
— What personal belongings of Elena Bulgakova does your museum have? Is there something she has personally touched that holds her metaphysical breath?
— Most of the items are exhibited in the museum's current exhibitions, where you can see, for example, her personal lorgnette. The exhibition, which opens in December, will feature a bottle of perfume, autographs, and archival documents.
But you can illustrate the activities and fate of a person who lived a long time ago not only with things from everyday life: a bottle of perfume or a box. There are other ways.
We have postcards from the 20s and 30s (one of them shows the aforementioned "skyscraper", built according to the design of the architect Ernst-Richard Nirnsee), numerous photographs - separately of Elena Sergeevna and the Bulgakovs. We have typescripts of texts retyped by her personally, personal correspondence relating to different parts of her biography.
We also have furniture from Nashchokinsky Lane. This is the secretary behind which Mikhail Bulgakov worked, their floor mirror, Elena Sergeevna's own wardrobe.