As part of the "Strana.doc", they looked into the private life of Pelevin and the Russian savior of albinos Guinea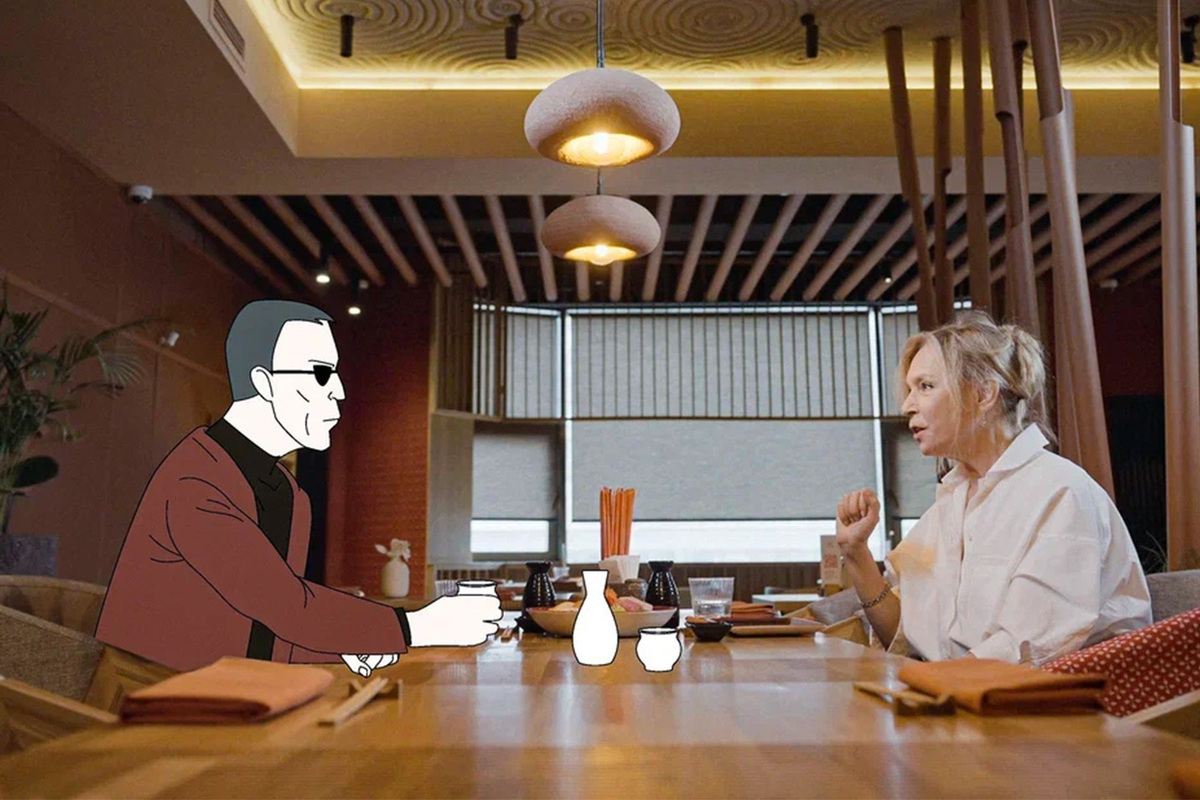 Documentary filmmakers saw Russia through the images of excavator driver Alexander Pushkin and a Chinese student
As part of the documentary project Strana.doc, non-fiction films about those whom everyone knows, like Viktor Pelevin, who sew shoes, save albinos in Guinea, and work on an excavator, having the name Pushkin, will be presented in different cities of the country.
"Pelevin" by Rodion Chepel is a documentary-animated film made for the 60th anniversary of the most enigmatic Russian writer. Many doubt its existence. But until the early 2000s, Viktor Pelevin gave interviews, and then disappeared. Nothing but his books appeared. Even his friends did not see him, he seemed to have disappeared into space. According to the assumption of his classmate, literary critic Galina Yuzefovich, Pelevin most likely lives in Germany or Italy, and maybe in two countries. He called fellow student Victor Kulle from Brazil. Rumor has it that Pelevin lives in a dacha in Abramtsevo, and maybe in Chertanov. In any case, this is a person who has chosen privacy, he is a text and there is no point in talking to him.
The authors of the film are trying to reproduce the biography of the writer, they say that he graduated from Moscow school number 31, where he studied with Mikhail Efremov and Stepan Mikhalkov. Then the family moved from the center to Chertanovo, and together with the director we take walks through this mystical area, sung by filmmakers. In its copses, you can forget that you are in a metropolis. For some time, Pelevin studied in Iran, where his father worked. But there is little information about the parental family, and there is no information about his own at all. The editor-in-chief of the Literary Review, Viktor Kulle, recalls the joint years of study at the Literary Institute. Now at least you can be sure that Pelevin is not a phantom. He was and is somewhere.
To deal with the hoaxes, Rodion Chepel met with Pelevin's childhood friend Yevgeny Petrenko, the artist Hermes Zaigott, the first editor-in-chief of the Russian VOGUE Alena Doletskaya, who was invited to a restaurant with the animated Pelevin. There is no soul in the understudy, he is somehow inanimate, wearing dark glasses. Pelevin's latest photographs come from China, where he was in the company of a sinologist Bronislav Vinogrodsky during a trip to Buddhist and Taoist monasteries. Although even then he forbade himself to be photographed. It is curious that the FSO veteran Igor Chechetkin was also there, who became another witness to the real existence of Pelevin. Olga Aminova, ex-editor of Pelevina, says: "Everyone is looking for a meeting with him, but no one sees him. What is this model? This is the model of God. It's very easy to use and it works. There is only text. No interviews, no publications, no screen time."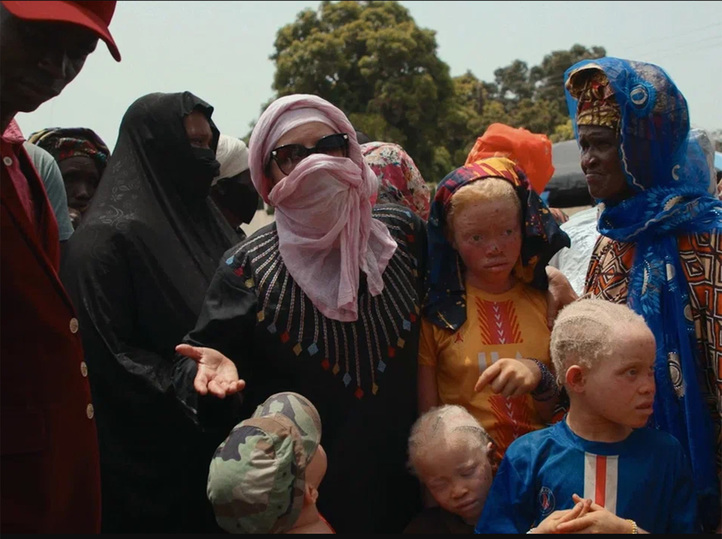 Another film, announced in the framework of the "Country.DOC", was created by the film studio named after. Gorky. Mila's Angels by Anastasia Trofimova was filmed in Russia, Italy and Guinea, where Mila Anufrieva, once the owner of a fashionable St. Petersburg boutique, spends most of her time. Linda Evangelista, Eva Herzigova, Claudia Schiffer, Naomi Campbell came to her shows. Mila was born in Belarus, although all her relatives are from Leningrad, she was engaged in fartsovka, like many representatives of her generation. She dressed Bill Clinton and Sting, and then the business was squeezed out of her, oncology struck her eye. And the eyes are the most amazing thing that this beautiful woman had. She won cancer. And she found herself in helping others. Mila could live in Europe because she is married to an Italian and her son lives there. But she saves albino children in Africa. And Diors, as he says, seem far-fetched to her. Whitish little creatures with mole-strewn skin became the meaning of her life. There is a belief in Guinea: sleep with an albino - luck is guaranteed. The genitals and limbs of such children are like amulets. They are digging graves for them. There are about 130 thousand albinos in Africa, which are especially noticeable against the background of the dark-skinned population. 10-20 dollars is enough to have a connection with such a child. You just need to go to the bridge of beggars in Guinea. Mila takes such children on the street from mothers who sell them into sexual slavery and local shamans who use them in sacrificial rites. Kids live in a shelter where they are treated and educated. An amazing fate, and children are the best directors of this picture.
"Crossing" by Nastya Tarasova was filmed in the border cities of Russia and China, Blagoveshchensk and Heihe. They are separated by a river, and connected by the first common bridge laid before the pandemic. Walking along the embankment of Blagoveshchensk (thanks to the Amur Autumn festival for this), many saw the glow of lights on the other side. Great backlighting is for the Russians, not the Chinese, who can't see it. More recently, it was a small town that turned into a sparkling metropolis in twenty years. Student Chen Yuejue connects the future with Russia, and Russian photographer and trainer Oleg becomes a professor at a Chinese university. People know the language of the neighboring country, they are friends, but all this seems to have passed into the past: no one knows what life will be like after the pandemic.
The project "Hands" was filmed by directors from different Russian cities about people of working professions. Maria Kozlova went to shoemakers and an excavator driver named Alexander Sergeevich Pushkin to understand the meaning of life. For modern Pushkin, it is about raising a smart son, being proud of his wife, who ultimately prevented his participation in the filming: too often the director communicates with her husband. Pushkin had to refuse further dialogue, but what was included in the picture is enough: there is an image of an individual and a country.