MK music columnist Artur Gasparyan celebrates his 60th birthday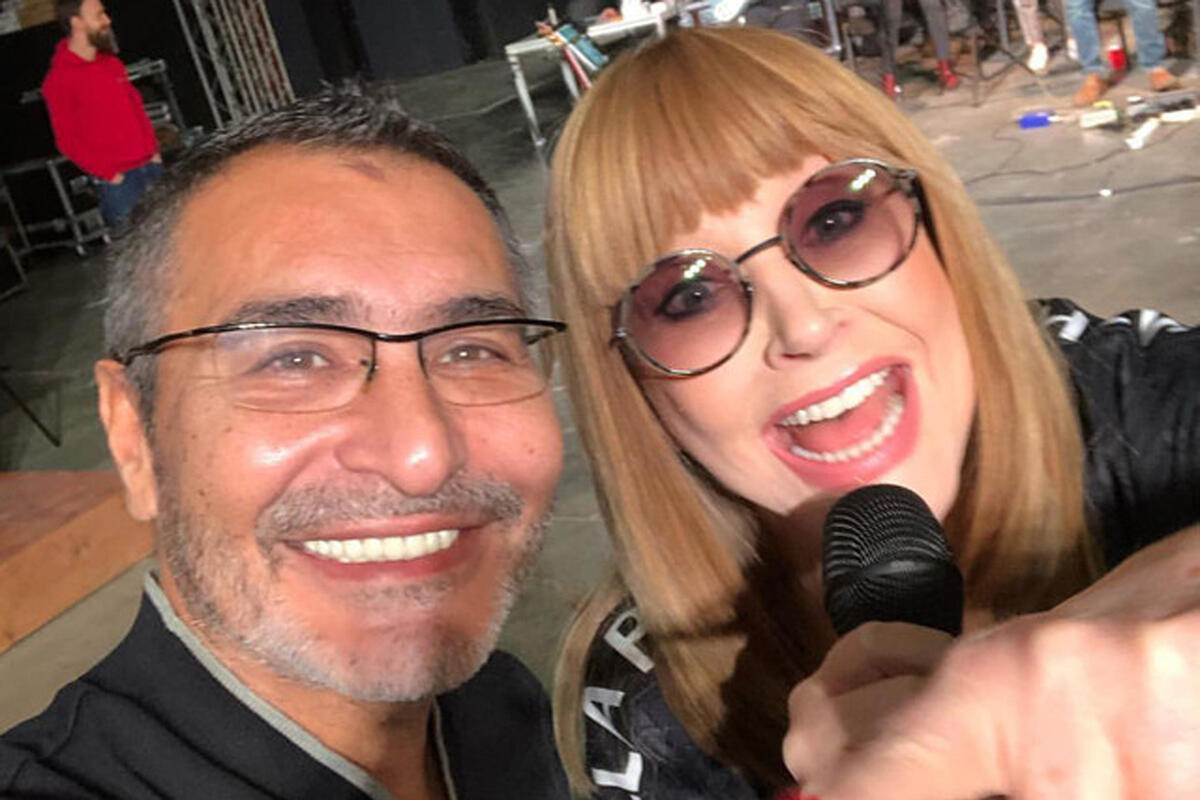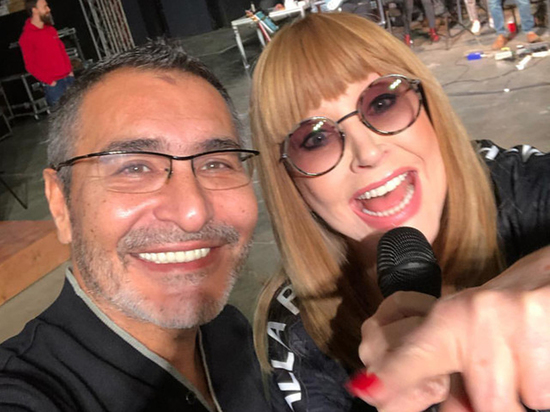 And this is not the only round date for Arthur. On Friday, November 25, he turns sixty, and on December 4, the thirty-fifth anniversary falls from the day when the famous music journalist began working at MK. In general, we already have a couple of reasons to congratulate a colleague.
Now MK journalists feel very at ease in a large and ultra-modern design open space. In the last century, the writing team of the newspaper was placed in just a few rooms located on opposite sides of a narrow corridor. Nevertheless, serious life was in full swing in the old walls, and Arthur was one of the attractions of simple interiors.
Gasparyan was sitting at a rather large table, littered with discs, cassettes and magazines, famously typing on a typewriter, alternately distracted by a cigarette and coffee. Everyone was sure that Arthur was doing something not entirely clear, but, judging by his materials, very interesting.
Musical journalism in those days was something of an exotic, the journalists themselves of this frivolous profile could be counted on the fingers, but they suddenly had a lot of work to do. Events developed rapidly to the point of obscenity. The seemingly reinforced concrete official stage suddenly trembled, rockers burst into the stadiums, and then a new generation of pop stars. And Arthur turned out to be, perhaps, the brightest chronicler of this seething era.
The "soundtrack", first with his participation, and then under his leadership, turned into a rather important part of the musical landscape of the city. In the room where Arthur worked, there was less and less room for his colleagues. Everything was littered with bags of letters from those who voted in the hit parade; very famous people acted as frequent visitors, ranging from the respectable Igor Matvienko to the demonic Spider from Metal Corrosion; the phone crackled as often as if it was paid for it.
At some point, ZD, with the most active participation of Arthur, also became a concert office that organized festivals even outside of Moscow. During one of these, Gasparyan had to become practically a criminal journalist for the sake of reporting on how, somewhere in Siberia, a bullet unexpectedly hit a car with Masha Rasputina. As a result, Masha is alive and well, the car is decorated with a bullet hole, in Moscow everyone, to put it mildly, is surprised behind the scenes of the festival life.
However, the real story was created, of course, at the ZD festivals as part of the annual MK holiday. "Where is Gasparyan? Where is Gasparyan? - an angry voice sounds off-screen at the very beginning of the concert film (usually this fragment is cut out in broadcasts) about the last performance of the Kino group. The same concert, as it is now commonly called, took place in June 1990 at Luzhniki, at the end of the MK holiday, and Arthur was its host. As a result, Gasparyan, of course, was found, announced Tsoi and Kº, not yet knowing that he opened the show, which later went down in the history of local rock.
The new century has its own heroes and new music journalists. Some columnists from the last century began to sigh and talk about terrible times and mores. Arthur was clearly not going to sigh, most likely due to lack of time. He has some kind of supernatural flair for events and situations rich in informational occasions, so the MK music observer could often be found in the VIP sectors of the most star festivals for imposing conversations with all sorts of celestials.
And, probably, at each of these festivals, local gossips approached Arthur with the question: "Well, how is Alla?" It must be admitted that the gossips know who to approach with such a question. The Prima Donna, of course, also has an official biographer, but there is definitely no journalist who would have analyzed everything that Alla Borisovna did during her impressive career in the same detail as Arthur. In the analysis of these there are well-deserved compliments, and recognition of merit, and Gasparyan's trademark ice waterfalls of good-natured sarcasm. Probably all musical celebrities fell under them, and for many years such an invigorating shower has also been a test for a sense of humor.
Unfortunately, not everyone makes it through. With self-irony in our music industry has always been poor. In the nineties, red-jacketed producers promised to hit on the neck for criticizing their artists, now PR managers and their wards pout already rather big sponges as soon as they see the insufficient depth of curtsy from the press.
Here Gasparyan with humor is doing quite well. For a word, he still does not climb into his pocket and is not impressed by the posts. Apparently, the developed self-irony largely explains the downright allergic reaction of the birthday boy to attempts to arrange some kind of officialdom about his round dates. Before his sixtieth birthday, Arthur went on a short vacation, from where he sends his greetings to everyone who knows him, and asks not to worry too much about extorting congratulations.
Arthur, we're not worried, just congratulations from the bottom of our hearts!
Sincerely your team "MK".
Newspaper headline:
Pop-rock of the Gasparyan era