The Central Bank issued a coin before the anniversary of the annexation of new regions to Russia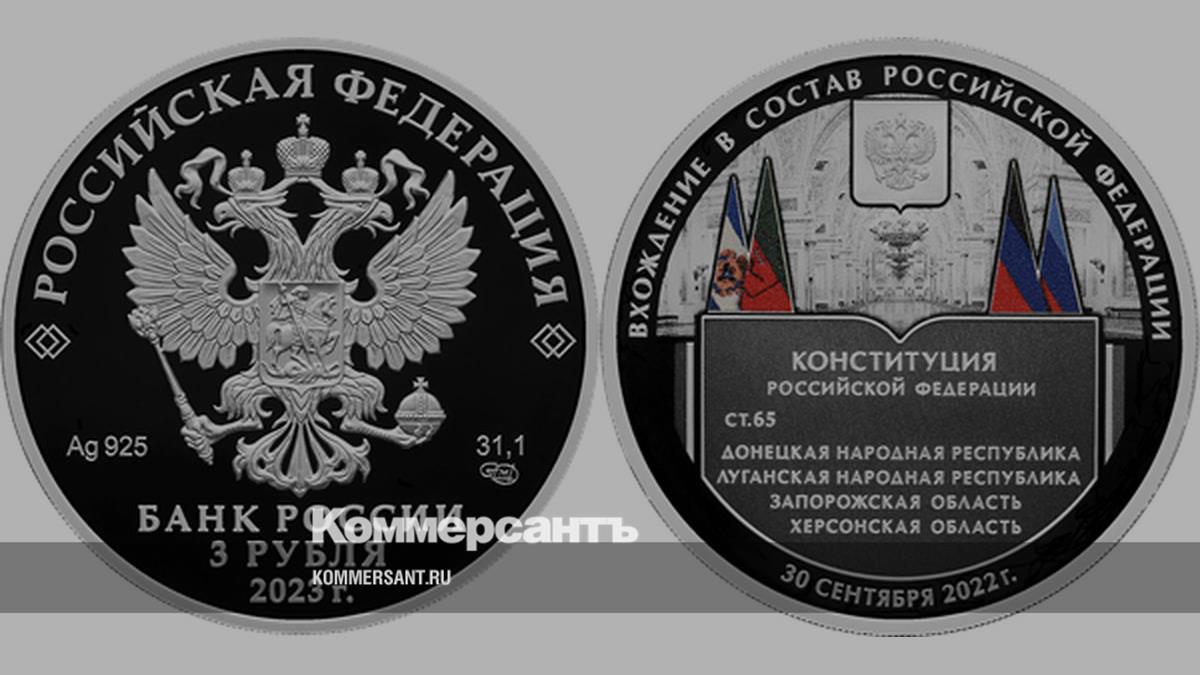 The Bank of Russia issued a new silver coin with a denomination of three rubles "Entry into the Russian Federation of the DPR, LPR, Zaporozhye region and Kherson region." It will go into circulation starting today, September 22. Coin category: "Historical Events". This was reported by press service Central Bank.
The mass of silver in the coin is 31.1 grams, the fineness of the alloy is 925. The circulation of the coin is 3 thousand pieces. The obverse side of the coin is painted black. The coat of arms of Russia, the denomination of the coin and the inscription "Russian Federation" are engraved in white.
On the reverse side of the coin is a stylized image of the Constitution, revealed in Art. 65 (about the federal structure), against the backdrop of images of the St. George Hall of the Grand Kremlin Palace. On the same side are the coat of arms of the Russian Federation, as well as the flags of the DPR, LPR, Zaporozhye and Kherson regions.
Along the circumference of the reverse side there are relief inscriptions: at the top - "Joining the Russian Federation", at the bottom - "September 30, 2022".
Read more about what happens after the entry of Russian troops into Ukraine. online broadcasts "Ъ".