"Not everyone is capable of this" – Kommersant FM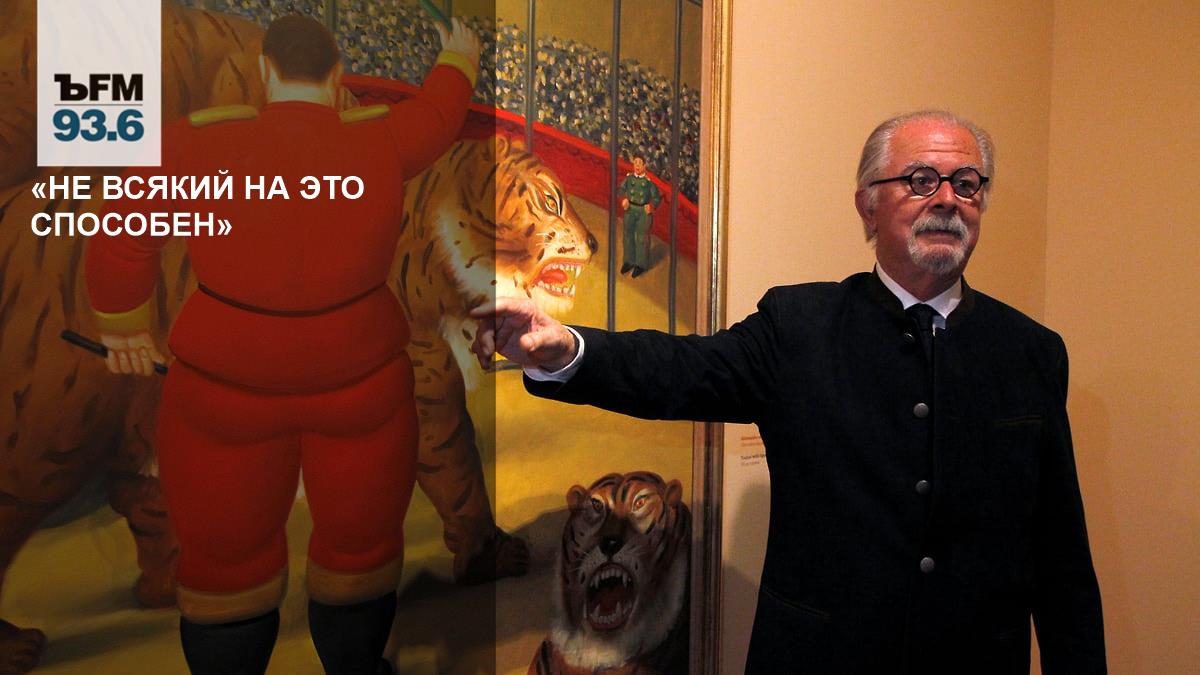 Kommersant FM columnist Dmitry Butkevich talks about one of the most famous Latin American artists.
The "Colombian Picasso," as critics and the public called him, the wonderful sculptor Fernando Botero, has just passed away. You know, maybe these always exaggeratedly fat women are his "trick."
He was 91 years old. And literally three days before his departure, the ArtNews portal published a study of its market history and modernity.
Fernando Botero Angulo was born in 1932 in Medellin, now a well-known drug cartel capital. In his youth he tried to become a bullfighter, so then he often drew bullfights.
In general, drawing for Botero became a way out of "bullicide". At the age of 19 he moved to the capital, Bogota, and in 1951 he held his first exhibition here.
He traveled around Europe for several years, and in 1960 he moved to New York and met a MoMA curator who bought his parody of Mona Lisa, like at the age of 12. An image of the work was published in the New York Times, and away we go.
In 1973, Botero moved to Paris, where he began making sculptures. "Increased proportions give my works a sensuality, a more intense existence, a greater presence," he said.
His round and whimsical figures, which he preferred to call "voluminous" rather than simply "big", were usually ironic in nature. In his native country he was nicknamed the "Colombian Picasso." In the rest of the world he is the most sought-after and expensive Latin American artist.
As he said about himself: "I can say that I am one of the highest paid artists in the world." Not everyone is capable of this.
2022 was his best year in terms of annual auction turnover, and he was, as always, one of the 100 best-selling artists on the global art market.
Last March, Christie's set a new record for one of his sculptures at its Latin American art auction: $4.2 million for "Man on a Horse."