Metallurgists cast in August - Newspaper Kommersant No. 176 (7377) of 09/23/2022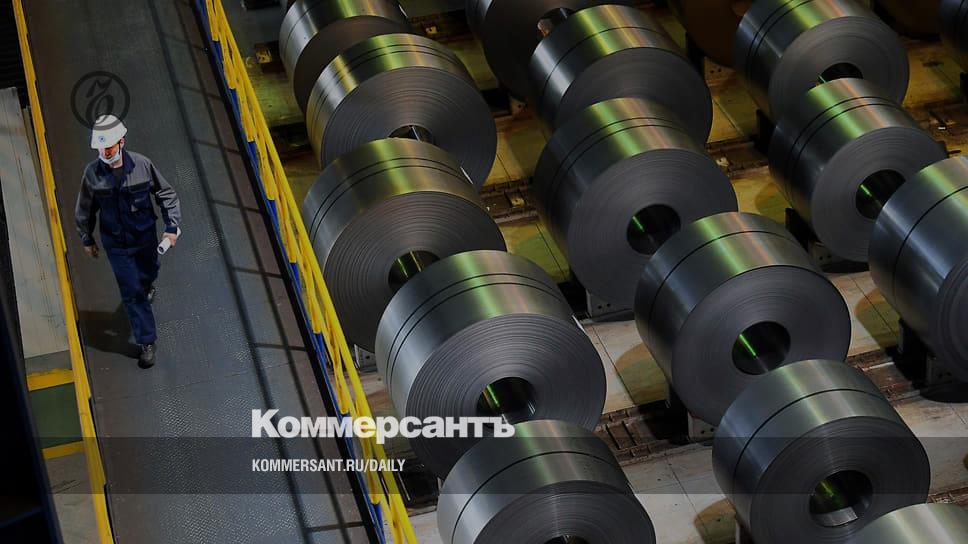 Steel production in Russia slowed down the decline in August due to growth in demand from the construction sector and increased profitability due to cheaper coal. In total, according to the World Steel Association, 5.9 million tons were produced in August. Steel production is declining in most countries as production is weighed down by declining housing demand and supplies of coking coal to Europe for energy use.
According to the results of August, steel production in Russia decreased by 5.5% in annual terms, to 5.9 million tons. In total, 48.9 million tons of steel were produced in January-August, which is 5.8% less than the same period last year, the World Steel Association (WSA) reported on September 22. Thus, in August the decline slowed down: in January-July it was 7.2%.
WSA in June temporarily stopped cooperation with Russian metallurgists. They are denied access to the platforms and events of the association. However, according to one of the Russian manufacturing companies, the data on steel production for August are close to the truth. According to the interlocutor, August has always been a good month for metallurgists due to increased demand from construction companies.
Russian metallurgists have been seriously affected by the sanctions, reducing their presence in the European market. The draft strategy for the development of metallurgy until 2030 states that EU sanctions have affected the export of 3.9 million tons of finished metal products, 0.2 million tons of pipe products and 0.7 million tons of steel billets, which in value terms amounted to about $ 3.7 billion .
The domestic market is also shrinking. The WSA believes that by the end of 2022, steel consumption in Russia will fall by 20%. According to NLMK's estimates, presented in mid-June, Russian ferrous metallurgy enterprises will reduce production by 15%, or 11 million tons, by the end of the year. NLMK believes that the strongest decline is expected in the second half of the year, when production will fall by 9 million tons (by 26%) compared to the second half of 2021. In annual terms, the production of flat products will fall the most - by 23%. Long products will decrease by 15%, and the production of semi-finished products will fall the least - by 6%.
World steel production in August decreased by 3%, to 150.6 million tons. Almost all major steel producers cut production, except for China and India. China slightly increased production in annual terms by 0.5%, to 83.9 million tons, and India - by 1.2%, to 10.2 million tons. In January-August, only India and Iran were able to increase production - by 7.1% and 7.8%, respectively. The countries of the European Union, whose metallurgy is suffering from high energy prices, reduced steel production by 13.3% in August, to 9.7 million tons.
In June, Russian companies reduced smelting and purchases of raw materials for ferrous metallurgy, says Airat Khalikov, director of the Center for Economic Forecasting at Gazprombank. As a result, raw material suppliers began to make serious price concessions, even coking coal fell in price by half. Under these conditions, the production of steel products became profitable for some manufacturers, and they began to increase output. The expert notes that in most countries, demand for steel in construction is declining due to falling demand for housing, which is negatively affected by the growth in rates of key central banks. In addition, coking coal remains expensive: Australian and US producers have started to sell part of the EU coking coal to coal-fired power plants, as thermal coal prices in Europe are still at abnormally high levels of $350-400 per ton. As a result, the profitability of smelting has been declining for several months in a row.