In Moscow, signs of KFC establishments began to be changed to Rostic`s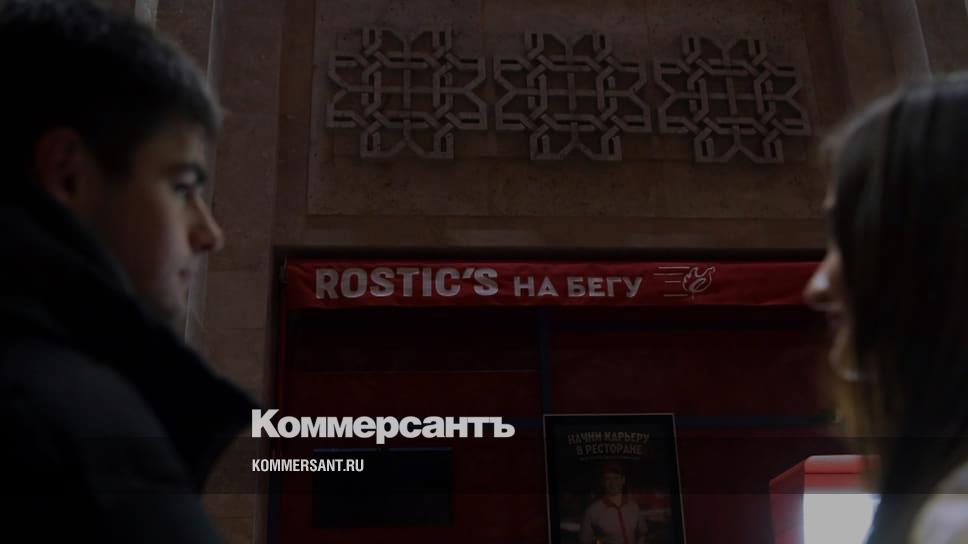 The KFC chain in Moscow has begun to change restaurant signs to Rostic's. According to "RIA News"the sign is being updated in the chain restaurant at VDNKh.
At the same time, the external press service of KFC in Russia told the agency that they are still choosing a new logo. The final version of the logo will be announced when the establishments open.
Earlier today, January 24, was knownthat the Unirest company, through which the Russian divisions of KFC worked, filed an application with Rospatent for the registration of the Rostic`s brand.
American holding Yum! Brands informed on the sale of his business in Russia in October 2022. It was about selling, among other things, 70 KFC restaurants and a master franchise of the Smart Service brand to a former local KFC franchisee. As part of the agreement, the franchisee must eventually rebrand all points of the network and rename the restaurants to Rostic`s.
Read more about the difficulties in the implementation of the transaction - in the material "Kommersant FM" "Brand of Discord".