China will take Candy from Russia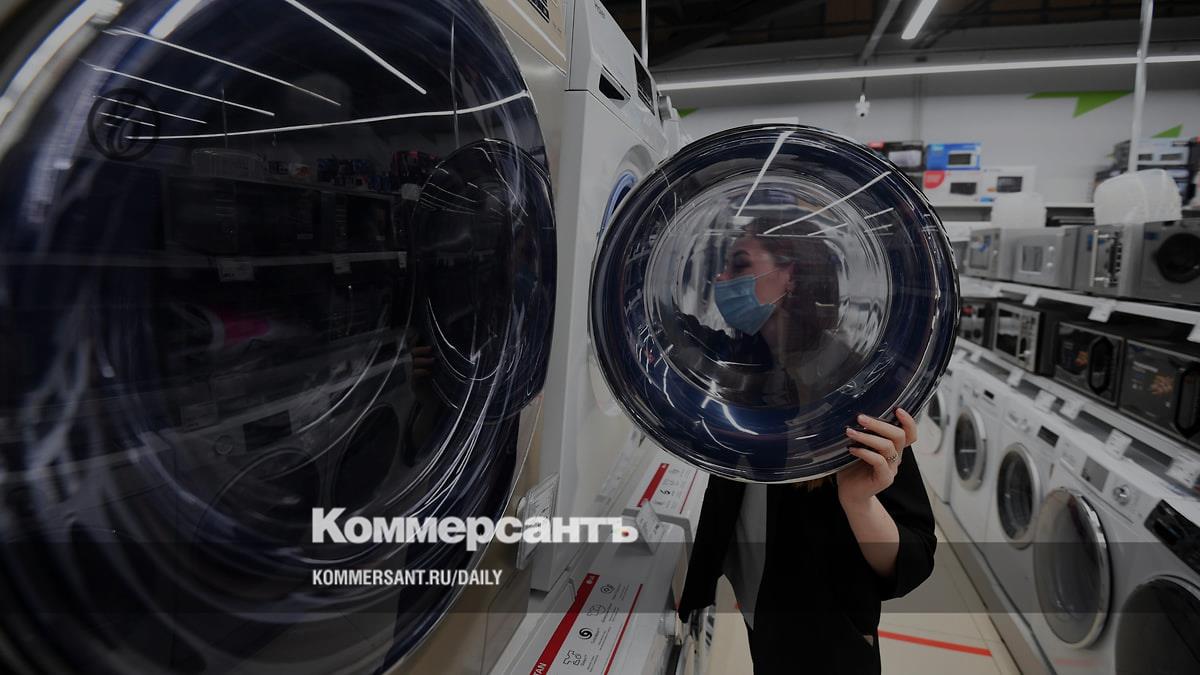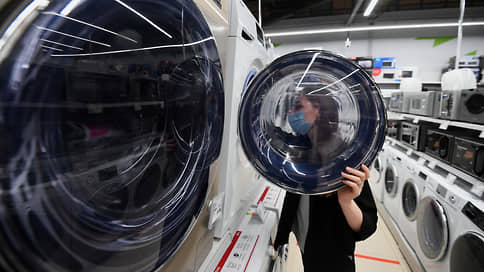 The Chinese manufacturer of household appliances Haier has decided to liquidate the Russian legal entity of the Italian brand Candy, which it owns. Revenue of Kandy S.N.G. LLC after the start of the military operation in Ukraine, it began to fall, since the volume of equipment produced at the plant in Kirov was also designed for the European market. The Chinese manufacturer has another plant in the Russian Federation, and Candy production has outdated lines, market participants say, so it can be sold at the price of real estate or go bankrupt.
A Kommersant source close to the Russian representative office of Candy reported that the company's parent structure, Haier Group, decided to liquidate Candy S.N.G. LLC. due to "low profitability". "The production of Candy household appliances in Kirov has been suspended, since the plant was supposed to work also for Europe," explained Kommersant's interlocutor. According to him, before the outbreak of hostilities in Ukraine, the plant planned to produce up to 1 million units of equipment per year, but after the introduction of sanctions and other restrictions, production was no more than 300–400 thousand units. Kommersant's source clarified that during the liquidation, some employees will be fired, and some will be transferred to Haier.
According to SPARK-Interfax, LLC Kandy S.N.G. registered February 9, 2004. Revenue in 2022 amounted to 10.8 billion rubles, net profit - 455 million rubles. According to Kommersant's interlocutor among manufacturers of household appliances, the company's revenue in 2023 "decreased significantly, which led to a loss." At the end of April, the Vesta JSC plant (100% owned by the Candy Hoover Group; produced washing machines and refrigerators) stopped production due to decreased demand (see Kommersant on April 19).
Haier also has a refrigerator plant in Naberezhnye Chelny; in the summer of 2022, the company decided to build another production of refrigerators and freezers in the same city for 4.5 billion rubles. (see "Kommersant" dated June 28, 2022). Haier and Candy did not answer Kommersant.
According to M.Video-Eldorado, in January-August, sales of refrigerators in the Russian Federation increased in physical terms by 15%, to 2.4 million units, in money terms by 5%, to 85 billion rubles. The most popular were Haier, Indesit, Biryusa, Beko, and Candy was in eighth place. Sales of washing machines increased by 15%, to 2.5 million units, in money terms - by 8%, to 75 billion rubles. The leading brands are Haier, Indesit, Beko and Candy.
"Candy's business in the Russian Federation was indeed low-profit," says Dmitry Levin, managing director of KBT Marvel Distribution. "In Russia, the brand became known thanks to a washing machine that was installed under the sink. Although it had a high cost, it had a low price, and in terms of its image it was a budget product for small apartments and studios." A subsidiary with such an image did not fit into the concept of Haier, which positions itself as a mid-segment brand with entry into the premium segment, the expert notes: "Most likely, Candy equipment will disappear from the shelves. Candy washing machines can easily replace brands such as Indesit, or inexpensive models from Haier itself."
The facilities in Kirov will probably be sold, but unlikely to another specialized investor, since "the local assembly line will suit few people," notes Mr. Levin.
General Director of the Kuppersberg household appliances brand Dmitry Shashkin believes that the closure of Kandi S.N.G. will not hit the Russian household appliances market much. According to him, the plant in Kirov "was not modern," so Haier will not produce its equipment there, but will prefer to sell it at the price of real estate or go bankrupt by selling off its property.
Production in Kirov is not of interest to E.Kampany (Vard brand) due to the fact that "basic models in low price segments were mainly produced there," which are not represented in the company's product range, said its CEO Alexey Belyakov. Previously, the company said that it was considering options for localizing production in the Russian Federation (see Kommersant on July 25). Haier, Mr. Belyakov believes, has probably "decided to finally integrate Candy management into the group structure to optimize processes."