As demand for gold bullion grows, banks face shortages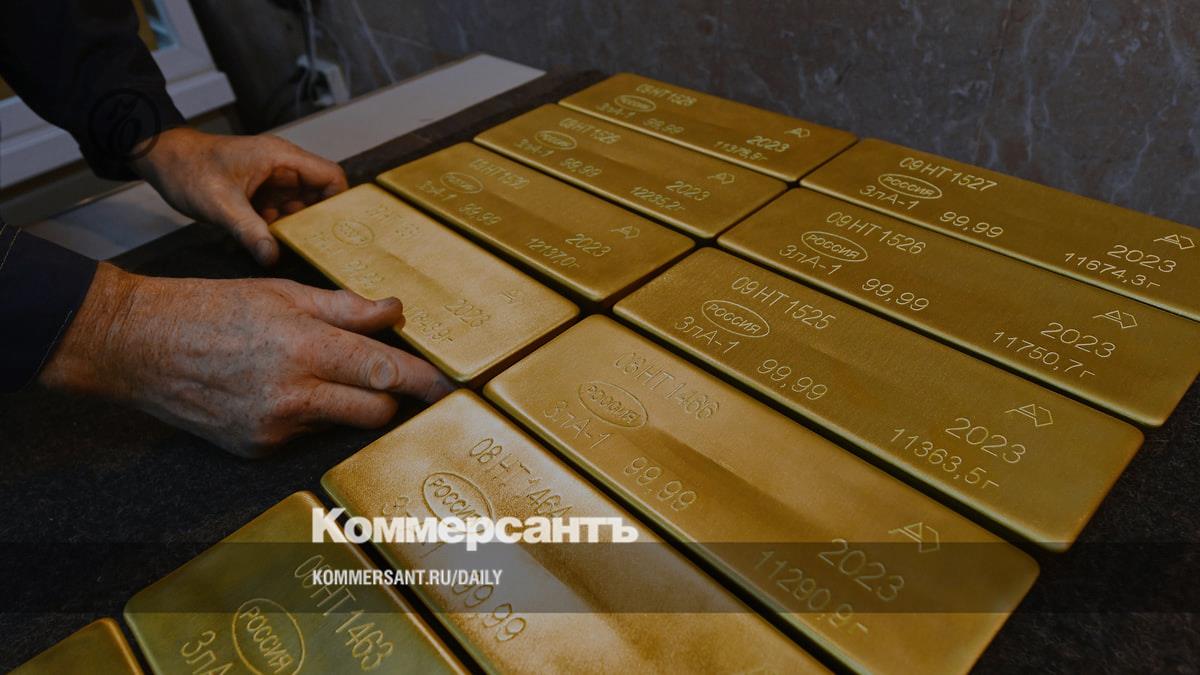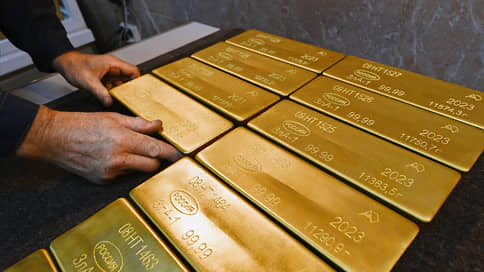 Banks note increased demand for gold bars from the population. Some market participants in informal conversations even note their shortage; retail investors buy them, seeing gold as a "safe haven." However, the largest banks claim that they have enough bullion, and shortages may arise from small players who buy gold from manufacturers for customer orders without building up reserves.
Kommersant's sources in several large banks said that the demand for gold bars from citizens began to grow again against the backdrop of rising inflation and sharp currency fluctuations.
"We see an increase in demand for gold bars not only in the last two weeks, but also over a wider period," Tinkoff Bank clarified. "Over the past three months, we have sold twice as many bars as in the same period last year." Gold protects capital from fluctuations in the foreign exchange market when the ruble is unstable, the credit institution explains. Tinkoff Bank believes that interest in gold as a protective asset among the population could spur "growth in inflation expectations."
"Interest in physical gold remains stable, while we expect moderate growth in demand until the end of the year," VTB noted. Sberbank admits that there is a slight increase in demand for gold bars relative to the last week of August, although in all recent months sales of bars have been in a "sideways trend."
"We observed a surge in purchases of gold bars in July, when sales increased by more than 1.5 times compared to their average," Gosznak reported. However, in the last two weeks they "have not observed an increase in demand for gold bars."
Demand for precious metals is observed mainly among wealthy clients - in eight months of 2023, VIP clients bought about 3 tons of gold bars, said Evgeny Safonov, director of the private capital department of PSB.
Against the backdrop of growing demand for gold bars, banks that traditionally do not keep their stock sometimes face difficulties in ensuring sales and even a shortage of the metal, Kommersant's sources say. Officially, bankers do not recognize the problem, but are ready to explain its background.
"In 2022, Russia took second place in the world in gold production. Production volume increased by 1.3% compared to last year and amounted to 331.1 tons," notes Vladimir Elmanin, Chairman of the Board of Realist Bank. Traditionally, 90% of the volume is exported, and 10% remains on the domestic market. "However, due to sanctions restrictions, exports in 2022 were difficult, and there was a surplus in the market, in which subsoil users were forced to sell gold at a loss below cost," explains Mr. Elmanin. Now the situation has changed, he adds, exporters sell gold at the price of the London Stock Exchange, and the domestic jewelry market purchases it at 1–1.5% cheaper, which makes the sale of metal in Russia less profitable.
The largest banks, however, are confident in their ability to satisfy the demand for gold bars.
To date, the portfolio of gold bars deposited at VTB has exceeded 66 billion rubles, the bank clarified; since the beginning of the year, its volume has increased by 40% - this is 20% higher than the forecast values ​​for the year. Sberbank "has accumulated significant reserves of bullion of various denominations, which make it possible to satisfy any customer demand and not depend on local supply interruptions," the credit institution says.
Sberbank explains the information about the shortage of bars by saying that it could arise from small players - those who buy from manufacturers and immediately sell to customers, and therefore are "subject to the influence of temporary pauses in metal supplies."