Zelensky imposed sanctions on Syrian President Bashar al-Assad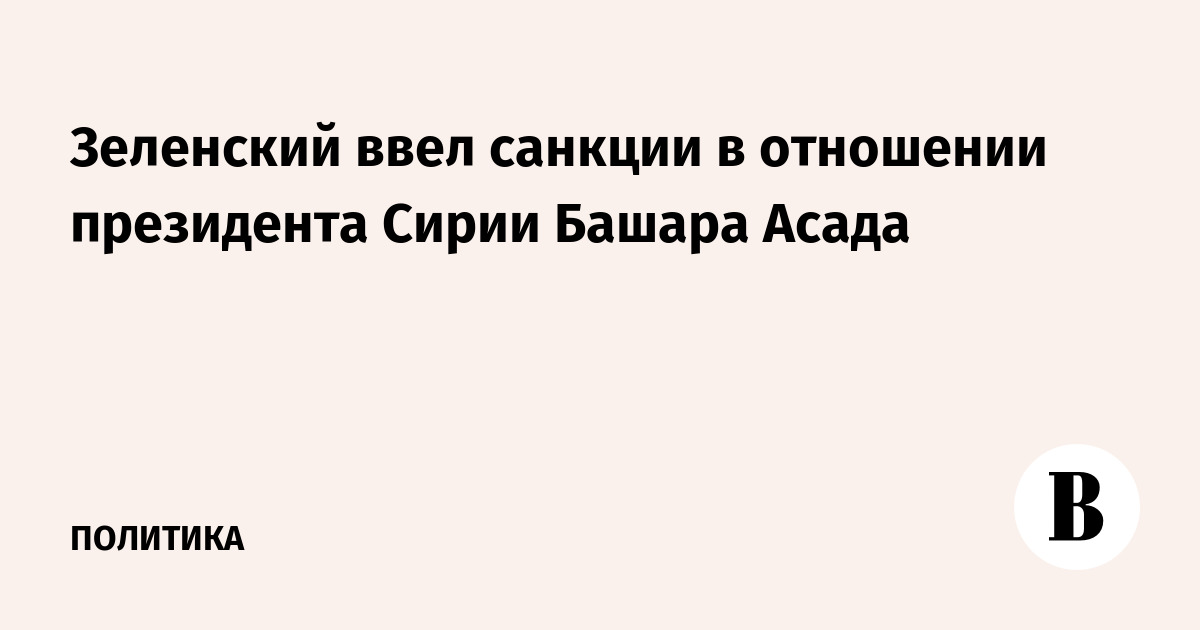 President of Ukraine Volodymyr Zelensky signed a decree imposing sanctions on Russian legal entities and individuals, as well as on Iranian companies and Syrian citizens, including President Bashar al-Assad. Documentation published on the website of the office of the Ukrainian President.
In addition to Assad, Syrian Prime Minister Hussein Arnus and Foreign Minister Faisal Mikdad were also included in the Ukrainian sanctions list. It also included one citizen of Iran and 196 citizens of Russia, including heads of regional enterprises. Sanctions are set for a period of 10 years.
Restrictions were imposed on 137 Russian enterprises for a period of 30 years. The sanctions list includes four airlines from Iran - cargo Fars Air Qeshm and Pouya Air, and Mahan Airlines and Saha Airlines. Sanctions against Iranian companies will be in effect for five years.
On March 14, Assad arrived in Moscow to hold talks with Russian President Vladimir Putin. The meeting took place on March 15, the leaders talked for three hours. During the open part of the talks, Putin announced an increase in trade between Russia and Syria by 7% by the end of 2022 and drew attention to the efforts of the two countries in the fight against international terrorism.
Assad, in turn, noted that his visit to Moscow "will open a new aspect in our relationship for the future." He also expressed support for Russia in the special operation in Ukraine and thanked for the help in eliminating the consequences of the earthquakes that occurred in early February.
March 11 Zelensky signed a decree that introduces restrictions against 287 legal entities and 120 individuals, among them the Russian state lottery operator Sportloto. Also, the Ukrainian authorities included in the list of sanctions the companies Sportbet, Betsity, Matchbet, Bookmaker Pari, Marathon, BC Olimp, as well as the bookmaker Parimatch registered in Cyprus.