Zelensky announced the need to supply Kyiv with Western missiles and aircraft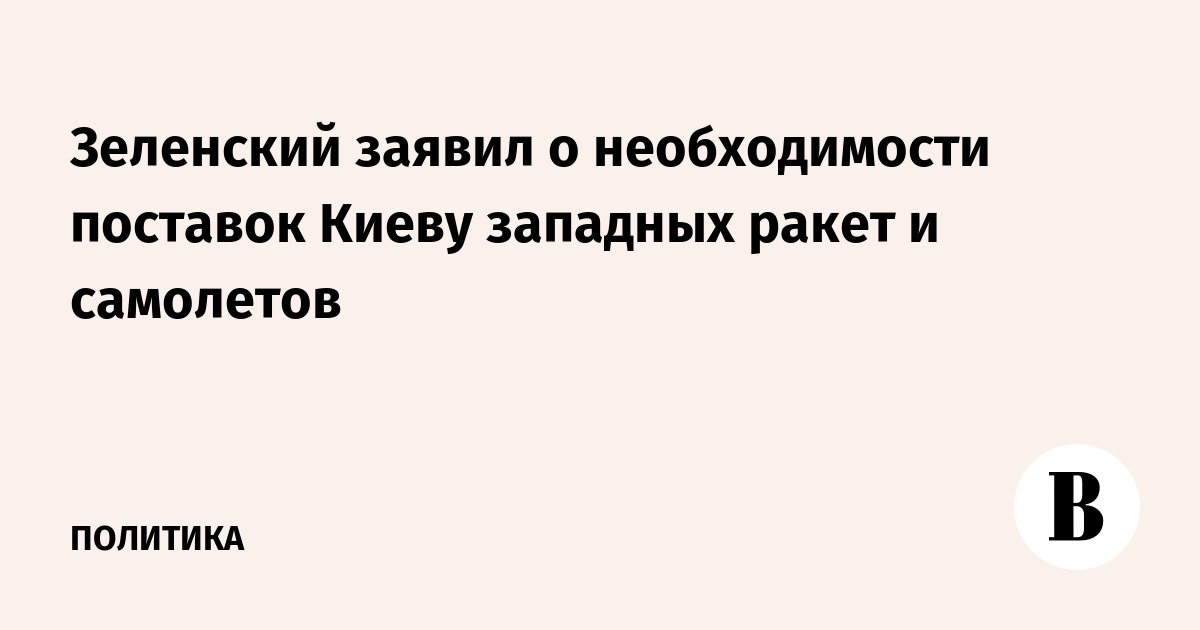 Ukraine needs supplies of Western long-range missiles and aircraft, President of Ukraine Volodymyr Zelensky said in his evening address to the people of the country.
"I spoke today with NATO Secretary General Jens Stoltenberg. We must also open the supply of long-range missiles for Ukraine, it is important - we must expand our cooperation in artillery, we must enter the supply of aircraft for Ukraine," he said.
Zelensky also thanked Ukraine's allies for the decision to start deliveries of Western tanks, calling the main task to ensure their efficiency and volume, as well as the speed of training of the crews of the Armed Forces of Ukraine.
On the evening of January 25, it became known that the United States handed over Ukraine 31 M1 Abrams tanks. It was decided to transfer such a number of tanks due to the fact that 31 M1 Abrams tanks are the equivalent of "one Ukrainian tank battalion". Shortly before this, Berlin announced plans to supply the Armed Forces with 14 Leopard 2 tanks. German-made tanks will come from the warehouses of the Bundeswehr. According to Chancellor Olaf Scholz, Germany will also provide the allies with the necessary permission to re-export their Leopard 2s to Ukraine.
Moscow has repeatedly warned of the negative consequences of sending tanks to Ukraine. Press Secretary of the President of the Russian Federation Dmitry Peskov said that the transfer of weapons would not fundamentally change the situation, but would "add problems" for Ukraine.