Walker wanders around Europe - Newspaper Kommersant No. 14 (7459) of 01/26/2023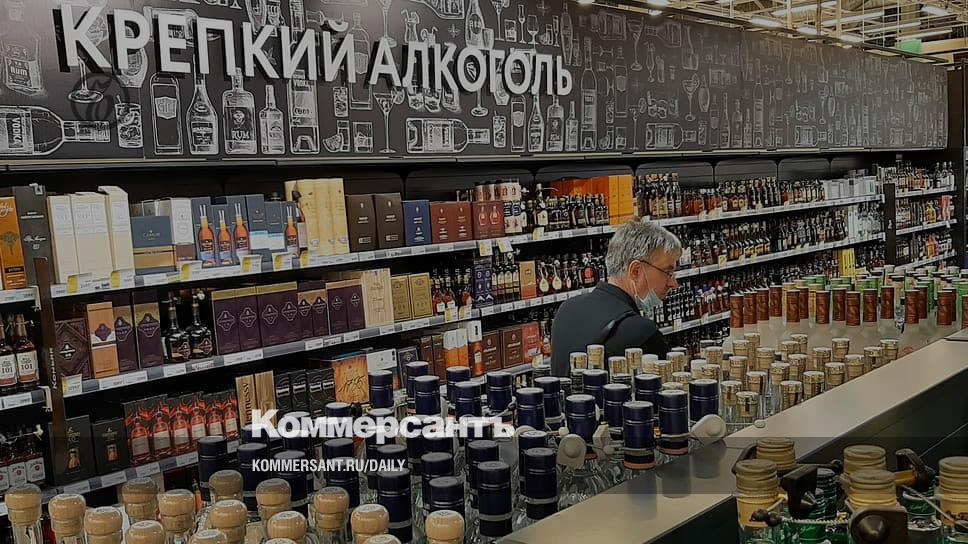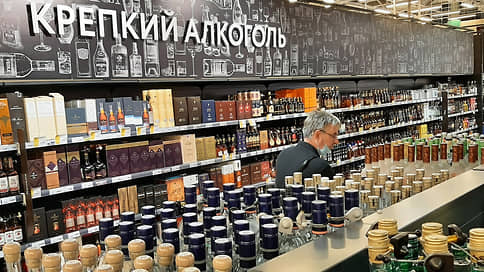 Leading Russian distributors are included in the parallel import of alcohol brands, the supply of which was suspended by manufacturers. Thus, the Beluga Group may start selling Jagermeister liqueurs and Johnnie Walker whiskey. Luding Group and large specialized chains have similar plans.
In December 2022, the Synergy Import structure of the Beluga Group registered declarations of conformity for Jagermeister liqueurs and Johnnie Walker whiskey, found "Kommersant" in the Rosaccreditation register.
The indicated batch size is about 200,000 bottles of Jägermeister and over 300,000 bottles of Johnnie Walker in 0.7-liter and 1-liter bottles.
Since November 2022, both brands have been included in the list of alcoholic beverages for which parallel imports are allowed in the Russian Federation. Kommersant's sources on the market believe that the Beluga Group plans to import goods under this mechanism. Beluga Group did not provide a comment.
Beluga Group is one of the largest producers and distributors of alcohol in Russia. In 2022, its shipments increased by 6.8%, to 16.8 million decaliters, of which 13.9 million decaliters are accounted for by its own brands (Beluga, Arkhangelskaya, Zolotoy Reserve, Green Baboon, etc.).
Johnnie Walker is part of the portfolio of Diageo, which, after the start of military operations of the Russian Federation in Ukraine, announced the suspension of sales, and then the reduction of activities in Russia. And about the termination of deliveries Jagermeister local distributor GK Rust said in a letter to customers last November. In Mast-Jagermeister, "Kommersant" did not answer.
According to Kommersant's interlocutors, the Beluga Group is unlikely to limit itself to the indicated brands and batches, and the drinks supplied through parallel imports may be intended, among other things, for its own Vinlab network.
Alexander Stavtsev, head of the WineRetail information center, notes that for Vinlab the declared volume looks insignificant, we can talk about a test delivery. According to Kommersant's sources, it is not difficult to buy alcohol from some brands allowed for parallel import into the Russian Federation in Europe, for example, from wholesale companies.
According to Kommersant's interlocutors, several large alcohol distributors are already using or planning parallel imports, including AST and Luding Group. Thus, Vintrend Retail Group, which is associated with the Luding Group, also received declarations for Jagermeister, Johnnie Walker, as well as Jack Daniels, Jim Beam, Macallan at the end of 2022. The parties of Jagermeister, Johnnie Walker and Jack Daniels were also declared by Bristol Retail Logistics, which is part of the same group as the Red & White and Bristol chains.
AST General Director Leonid Rafailov says that the company supplies only those drinks with which it has already worked and is sure of the origin and quality of which. Another interlocutor of Kommersant in a large company noted that he was planning spot deliveries. In Luding Group and "Red & White" "Kommersant" did not answer. Ladoga President Veniamin Grabar says that his company does not plan to work with parallel imports, as sales growth is provided by the current portfolio.
Alexander Stavtsev notes that the parallel import of Jagermeister is of particular interest to local distributors and some retail chains.
The brand has shaped the herbal liquor category and dominated sales, making it difficult to replace it, unlike whiskey, for example, he explains. The Rust Group of Companies told Kommersant that they remain the only distributor of Jagermeister in the country and continue deliveries. According to NielsenIQ, in 2022, liquor sales in Russia decreased by 0.8% in volume, while whiskey sales decreased by 6.6% year-on-year.
According to Alexander Stavtsev, the parallel import of alcohol brands by several large companies may lead, among other things, to a decrease in average regular prices, since previously the pricing policy was determined by one distributor. But the discounts in which the supplier has invested should not be expected either, the expert adds.