VEON sold VimpelCom to Russian management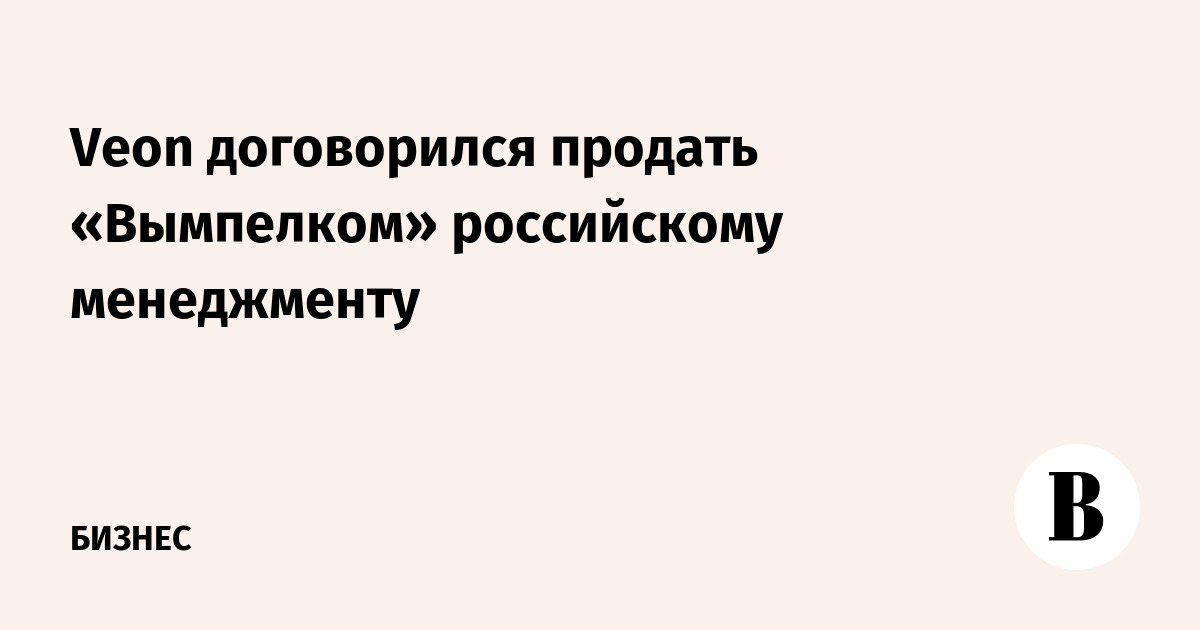 Top managers of VimpelCom signed an agreement to buy the company from VEON.
"Beeline announces that a group of top managers of the company, headed by CEO Alexander Torbakhov, has entered into an agreement to buy the company from the VEON holding," the message says.
It is noted that the deal cost VimpelCom 130 billion rubles. It will be completed by June 1, 2023. The buyers of the asset were the CEO of the Russian operator Alexander Torbakhov and a group of top managers - Svetlana Kirsanova, Maxim Zaikov, Valery Shorzhin and Renat Nasretdinov, the company said in a statement.
Torbakhov noted that the sale of VEON VimpelCom to the Russian leadership will not affect the company's work. "Our strategy has shown its effectiveness, and we do not plan to abandon it," he said.