US Congress approves plan to deprive China of developing country status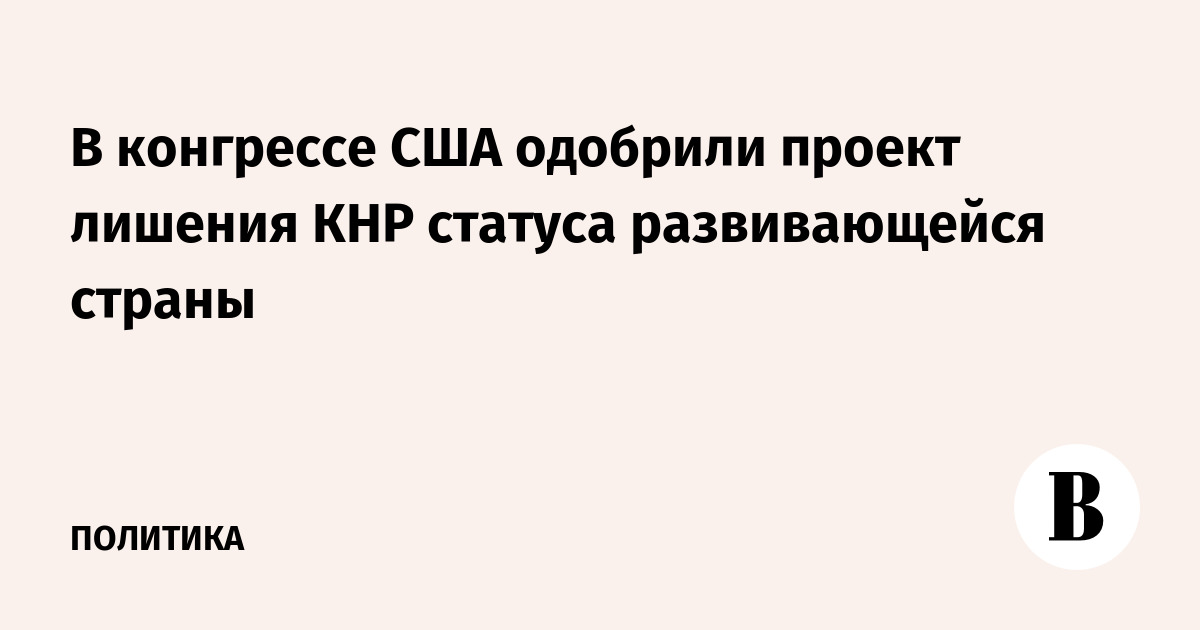 The US House of Representatives has supported a bill directing the secretary of state to work to remove China's "developing country" status from international organizations. About it informed newspaper The Hill.
The draft law obliges the secretary of state to continue to "pursue" the change of China's status as a developing country to upper-middle-income, high-income or developed country status in international organizations, the paper said. The bill was adopted unanimously, 415 people took part in the voting.
In particular, the law requires the head of the US State Department to ensure that China does not receive benefits and additional assistance in connection with the status of a developing country. The bill will be sent to the President of the United States for consideration after it is passed by the Senate.
On February 9, the House of Representatives approved a resolution condemning the Chinese Communist Party's (CCP) use of a balloon over the US mainland. This happened after he was shot down off the coast of South Carolina, which worsened relations between the Chinese and US authorities. Rep. Michael McCall, a member of the House of Representatives, said at the time that China "only understands force and the projection of force."
In early February, the United States recorded a Chinese balloon that exceeded commercial air travel standards. On February 4, he was shot down by the US Army. According to the Pentagon, the probe collected "important information" about the location of military installations. After the downing of the balloon, the Chinese Ministry of Defense reported on the "overreaction" of the American authorities. The agency also strongly protested and stated that China reserves the right to take the necessary further action.
According to the US Bureau of Economic Analysis (BEA), in 2022, US foreign trade with China grew to $690.59 billion. % over 2021. This was the highest since the US-China trade war, which was active under Donald Trump.