"United Russia" and the Belarusian party "Belaya Rus" will sign a cooperation agreement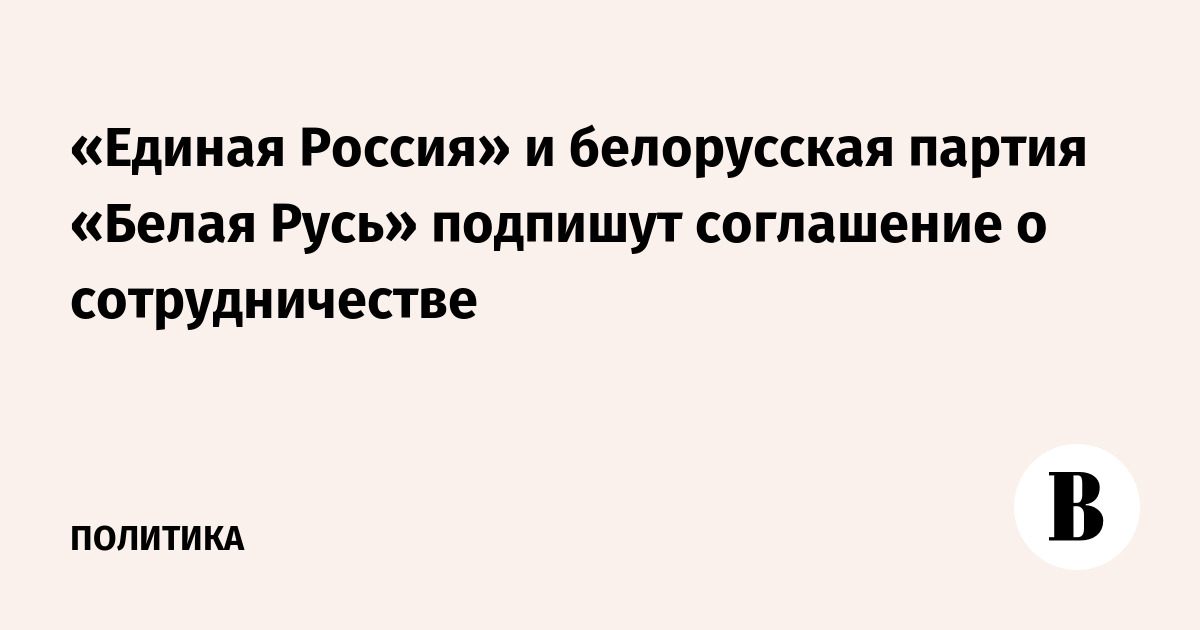 The newly created Belarusian party "Belaya Rus" and "United Russia" in April can sign a document on inter-party cooperation, said Andrei Klimov, deputy chairman of the international affairs committee of the Federation Council, member of the bureau of the supreme council of "ER". About it informs Belta agency.
"We expect that after the registration of the party, in April, we will meet, and then an agreement on the basics of our inter-party activities will be signed," Klimov said.
According to him, a protocol with a plan of joint activities will also be signed to the agreement, which will "be important for the development of integration processes within the Union State, and will allow consolidating to a much greater extent the platform of the CIS and the post-Soviet space." The protocol will be presented in June.
How informed "Interfax", a congress was held today in Minsk, at which the pro-government party "Belaya Rus" was established. At the congress, the charter and program of the party were adopted, and Oleg Romanov, a member of the Council of the Republic of the National Assembly of Belarus, was elected its leader.
According to Belta with reference to Romanov, one of the sections of the program provides for interaction with parties from friendly countries with which, according to him, Belaya Rus will be able to "solve the tasks of strengthening state sovereignty and defending the national interests of their countries."
"We have discussed a number of projects in which we can act together. These are projects related to the implementation of programs of the Union State, projects in the humanitarian sphere to form the patriotic values ​​of the youth of the Union State. These are also projects related to participation in major international venues, so that we act as a single entity, protecting the common interests of Belarus and Russia," Romanov said.
As before informed TASS, the founding congress was attended by 1,000 delegates from the regions of Belarus, as well as guests of honor - the Russian Ambassador to Belarus, Chairman of the Supreme Council of the United Russia party Boris Gryzlov and the party delegation. The publication clarifies that the founding congress emphasized that the party's activities are aimed at supporting the course of the president of the republic, Alexander Lukashenko.