Ukraine announces plans to double electricity tariff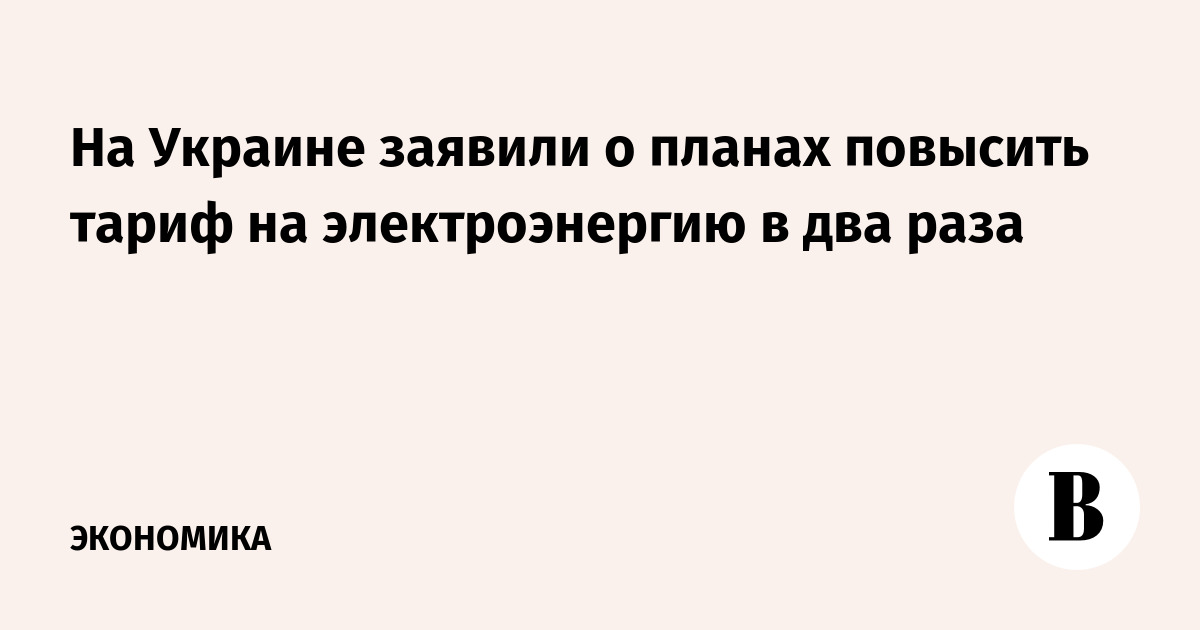 The National Commission for State Regulation in the Spheres of Energy and Public Utilities of Ukraine (NEURC) proposed to increase the electricity tariff for consumers from 1.44 hryvnia (3.08 rubles) per kilowatt-hour to 2.88 hryvnia from June 1. This was reported with reference to the Ministry of Energy of the country portal "Energy reform".
NEURC proposes to change the tariff "using a single price without differentiation by consumption volumes." Now for the population it is 1.44 UAH / kWh with a monthly consumption of 250 kWh, and with the consumption of more electricity - 1.68 UAH / kWh.
The changes will improve the financial performance of the state-owned companies Energoatom and Ukrhydroenergo, the letter says.
According to a source of Energoreformy in the government, the Cabinet of Ministers will consider the proposal in the near future and, most likely, will support it.
In April, the head of the National Commission for State Regulation in Energy and Utilities Konstantin Ushchapovsky declaredthat electricity in Ukraine could almost double in price. He explained the upcoming increase in tariffs with the high cost of restoring the energy infrastructure.