Trump sat on the steps at a Tina Turner concert in the Kremlin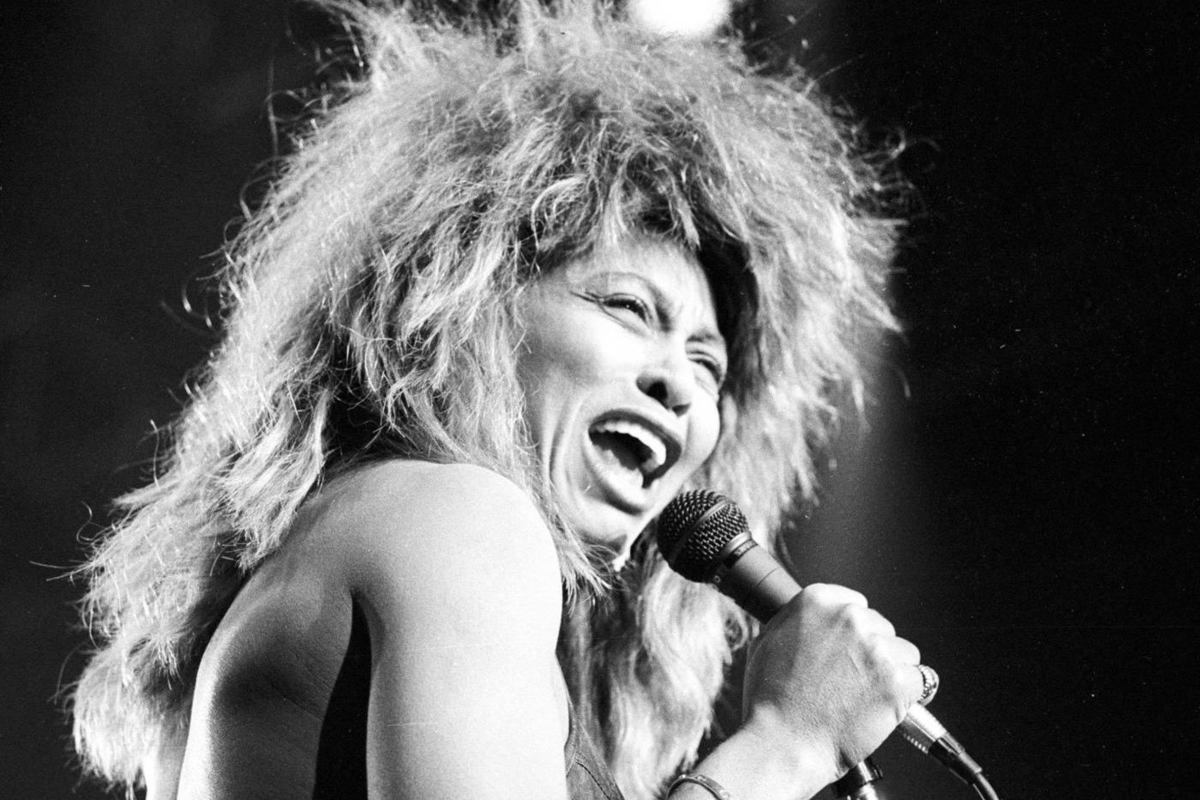 Given the age and state of health, the death of Tina Turner is hardly a sensation. The death of the 83-year-old singer is, rather, another reason to once again draw a disappointing conclusion: there is absolutely no one to transfer the crowns left by great artists. And, judging by how the industry is feeling right now, it can be assumed that only Tina will remain the real queen of rock and roll in the memory of music lovers.
Tina Turner herself never fancied herself a rock diva, her music sold well and was hardly rebellious, but the intensity of passion in the singer's voice made her her own for many rockers. When, in Creedence Clear Water Revival's killer cover of Proud Mary, Tina sings, "At times I think you might want to hear something easy and simple from us, but there's a problem: we don't do it easy and simple. , we do it roughly and beautifully", then she defines herself very precisely in music.
The merits of Tina Turner are quite accurately reflected in the statistics of her career. Eight Grammys, the Rock and Roll Hall of Fame, platinum albums, ticket sales records and much more. But if you do not reduce everything to titles, then we can say that Tina (nee Anna Mae Bullock) managed to change the rules of show business, and she did it twice.
The first time - when he became the vocalist of the group Kings of Rhythm. Previously, black girls did not show themselves in rhythm and blues, but Tina, who was not yet eighteen at the time, simply grabbed the microphone and crossed out all the stereotypes. The single A Foul in Love became one of the first R&B records to hit the charts and sold over a million copies. But much more important was the alliance between Tina and Ike Turner. The main boss in Kings of Rhythm gave the singer not only her last name after marriage, but also made her a big star.
Ike can be called a classic negative hero. A lot of vices, from sadistic inclinations to drug addiction, all this is multiplied by a clear mental disorder and an obsession with fame. After enduring the beatings for a long time, Tina nevertheless ran away from her husband with some small change in her wallet and a desire to make a solo career under the name Tina Turner.
Surprisingly, Ike did her a favor here too. After two unsuccessful solo albums, Tina, on the advice of her manager, gave a frank interview in which she spoke about life with Ike. Confessions became a sensation, there was a stir around the singer, and on this wave she managed to sign a contract with a big label. Having at her disposal the best musicians and producers, Tina once again did something completely impossible at that time - she became the first black stadium rock star.
Her album Private Dancer with songs by Mark Knopfler, David Bowie, The Beatles and other artists was called a classic immediately upon release, and Foreign Affair turned many charts in 1989 and is still considered one of the most successful records in the history of popular music.
Sometimes it seemed that Tina could work real miracles with her voice. The already mentioned Proud Mary sparkled with new colors in her performance, and The Best, which did not reach great heights in Bonnie Tyler's repertoire, became a big stadium hit in Tina's version. There is a legend that Tina, who at one time lived in France next door to U2 leader Bono, met a rock guru during a walk and asked to write a song for a James Bond movie. They say that Bono himself wanted to sing it, but the producers convinced him that he would not pull out the vocals the way Tina did. As a result, Golden Eye has become clearly more popular than the film itself, in which Pierce Brosnan made his debut as a super agent.
Those who saw Turner live are unlikely to forget it. From her very first performances, she produced the effect of a hurricane on stage (many of her stage techniques and movements impressed various stars from Mick Jagger to Beyonce), and, having received stadiums at her disposal, she could bring crowds of frightening sizes to exalted delight.
During the tour after the release of the Wildest Dreams album, the singer performed at the Kremlin Palace. The concert, despite the traditionally heavy atmosphere of the hall, in some ways resembled a touch to perfection.
In addition to musical, there were also some secular details. The American agents of the singer asked the organizers of the show to take their good friend into the hall, who at that time was visiting Moscow. True, this request came at a time when no one had tickets, except for the spectators who bought them. As a result, the American was given accreditation and seated on the steps near the stage. So businessman Donald Trump, not very famous at that time outside of America, sat through the whole concert, admiring his favorite singer.
The last burst of Tina's musical activity dates back to 2009, when the singer performed with her farewell tour. After this series of concerts, the star decided to curtail her public life and enjoy her private life. After almost three decades of marriage, she married the German music producer Erwin Bach. The couple (Tina is seventeen years older than her husband) settled in Switzerland, of which the singer became a citizen in 2013.
Unfortunately, even having found family happiness, the singer constantly received bad news. Her eldest son committed suicide in 2018, and her youngest died of cancer in 2022. In 2013, Turner suffered a stroke that required a long recovery. In 2016, the singer was diagnosed with bowel cancer. The disease gave complications and at some point Tina needed a kidney transplant.
It can be assumed that the singer, battling illnesses, did not want to appear in public and give rise to talk about the fading star. She was remembered as energetic and smiling. A woman who could unite millions of people with her voice. The real queen of rock and roll.