Three Republican congressmen asked the Pentagon to check Russia's compliance with START-3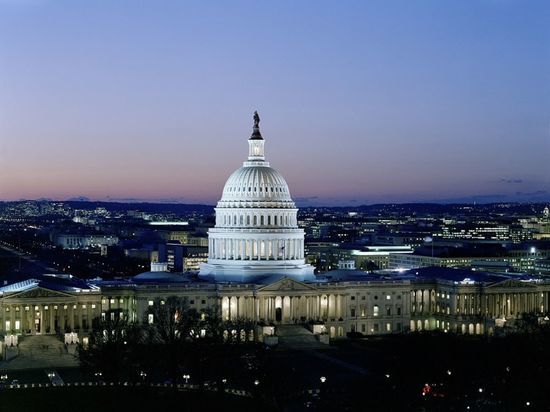 Republicans Mike Rogers, Michael McCall and Michael Turner of the US Congress sent a letter to three departments asking them to establish how the Russian Federation complies with the Treaty on Measures for the Further Reduction and Limitation of Strategic Offensive Arms (START-3).
This is reported by the Financial Times.
The message is addressed to Secretary of State Anthony Blinken, Pentagon Chief Lloyd Austin and Director of National Intelligence Avril Haynes.
Congressmen ask to study whether Moscow's suspension of inspections and consultations under the treaty could lead to non-compliance or material violation of START III by Moscow.
They are waiting for the conclusion by January 31.
The START-3 Treaty was signed by Presidents Barack Obama and Dmitry Medvedev in 2010. It was valid until February 5, 2021 and provided for the reduction by each side of the number of deployed nuclear warheads to 1.5 thousand units, and intercontinental ballistic missiles, strategic missile-carrying bombers and submarine ballistic missiles to seven hundred. The treaty was extended under Joe Biden.
Mike Rogers explained that Moscow is allegedly "trying to use the New START treaty to intimidate the United States and other countries" in order to prevent them from providing Kyiv with lethal weapons.
He pointed out that if violations are found, the US and NATO should point them out to Moscow in order to prevent "extortion" from Russia.
The Russian Federation suspended inspections at its nuclear facilities in August last year. The Russian Foreign Ministry called this a necessary measure, since Washington seeks to "restart inspection activities" on conditions that "virtually deprive" Russia of the right to carry out inspections on US territory.
In particular, this is due to the refusal to issue visas to Russians and the closure of the airspace of a number of countries for Russian aircraft.
The Americans have no problems arriving in Russia, the Russian Foreign Ministry noted. They stressed that Moscow will continue to comply with the agreements within the framework of START.