They collect water from puddles: with a power outage, Ukraine collapsed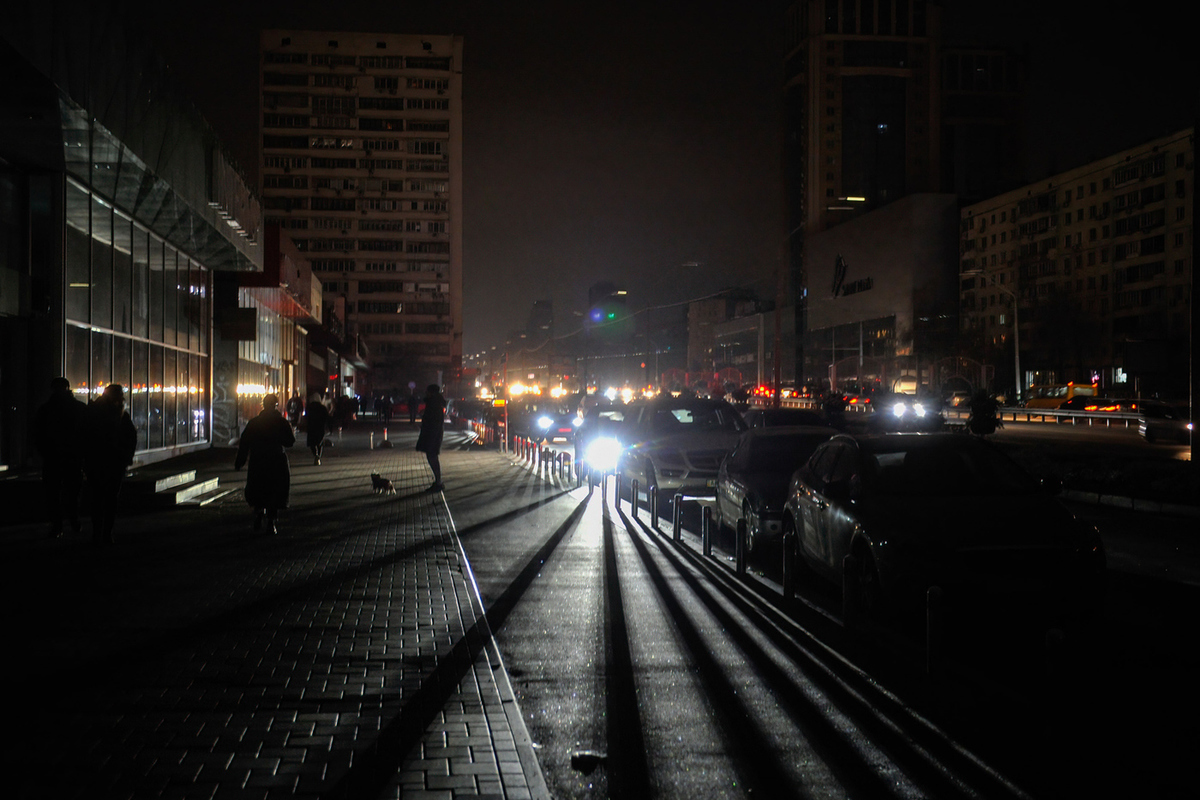 The population began to feel panic
In Ukraine, the consequences of emergency blackouts are becoming more and more tangible. A number of Ukrainian cities have been de-energized for several days. Public transport is up again. Again, no water comes out of the tap. Again many hours of waiting for electricity. In addition to everyday hardships and inconveniences, Ukrainians are now gradually beginning to feel panic.
As many as 15 Ukrainian regions are now unable to solve the problem of water supply. In almost all regions there are interruptions in the operation of transformers and unscheduled power outages.
It turned out that there was no light even in the so-called "Points of Indestructibility" - special bunkers for the population, where the electricity supply had to remain under any circumstances. Trains on railways, like public transport in cities, run with delays. According to Ukrzaliznytsia, dozens of long-distance passenger trains are delayed from three to ten hours.
It is not clear how in "tomorrow", but in Kyiv even today it is "difficult to look" for the townspeople. Before dawn broke, half the city was again plunged into darkness. Even the traffic lights didn't work.
But, as it turned out, there is one plus in the arrival of winter with its late dawns and early sunsets. One resident of Kiev published in social networks an ancient but effective "life hack" for extracting water - boiling snow in pots. Therefore, in regions where snow cover has already formed, the situation with water supply may turn out to be less dire than in summer, when Ukrainians had to collect rainwater.
But there is no escape from the cold. It has been known for a long time that there will be problems with heating in Ukraine, but now people cannot even rely on electric heaters. Today, only a third of houses in Kyiv remain with working batteries.
A remarkable situation has developed in Kyiv stores. Yesterday, when the city was de-energized again, many of them were temporarily closed. However, after the restoration of light in a short period of work in supermarkets and grocery stores, almost all bakery products disappeared from the shelves. The people of Kiev bought up all the pastries, even sweet buns. Due to a lack of electricity, local bakeries can no longer bake the required amount of bread on time and in full.
But this is half the trouble. The situation is aggravated by the growing panic among the people of Kiev. During the blackout period, people cannot even buy food. In anticipation of the worst, realizing that all this is for a long time, they are bought for the future at least a few days in advance. Bread is not cereal - it is not stored for a long time.
Queues in stores are not only a problem in Kyiv. Food boom is also observed in Odessa. After strikes on transformer stations, 64% of the region's inhabitants are again without electricity. Since morning public electric transport did not work. Later, the authorities solemnly announced the resumption of traffic on the routes, but the Odessans did not have time to rejoice at the trams, as the transmission lines were again disconnected - now due to energy savings.
The situation in other regions of the country is no better. In the Dnieper, there are again queues for water. There is no snow in the city yet. And those who need water urgently collect it from puddles.
In Kharkov itself, it was possible to restore the light relatively quickly, but 100,000 residents of the region are still without electricity. Interruptions in public transport within the city limits. The queues for a minibus in Kharkiv stretch for almost a hundred meters.
In Nikolaev, a fire at a transformer station after arriving in the morning de-energized part of the city, because of which the townspeople could not even charge their mobile phones. In order not to be left without means of communication, Nikolaev residents lined up at the Rozetka stores, which turned into mass charging points for smartphones and portable batteries.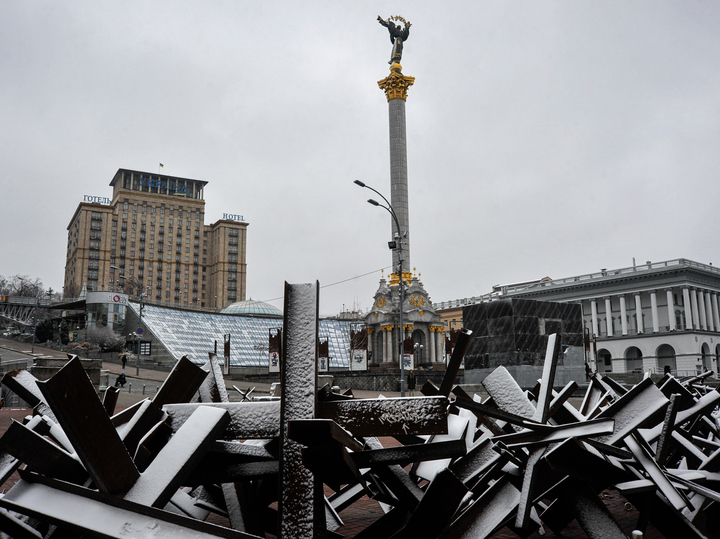 Another urban innovation was a manicure in the underground parking of shopping centers. Since air raid alerts are often announced in order not to lose money by constantly breaking away from work, the "nail masters" have now begun to provide services immediately in shelters.