The Ukrainian national team played a draw with Italy and did not qualify directly for the football European Championship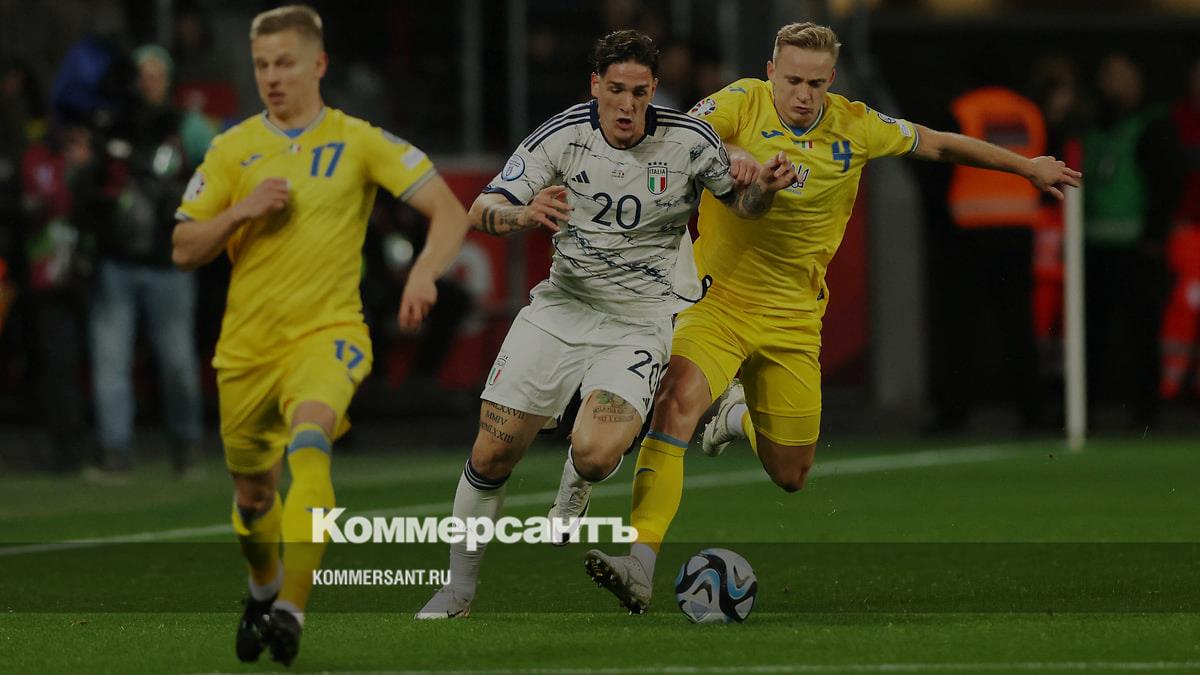 The Ukrainian national football team played a draw with the Italian team in the 10th round of qualifying for the 2024 European Championship and failed to directly qualify for the main tournament of the continent. The game, which took place on a neutral field in Leverkusen, Germany, ended with a score of 0:0.
At the end of the meeting, Ukrainian midfielder Mikhail Mudryk (at the club level plays for London's Chelsea) fell in the Italian team's penalty area after a tackle by the opposing defender, but the referee officiating the match did not see a violation of the rules and did not award a penalty. Head coach of the Ukrainian national team Sergei Rebrov, during a press conference after the game, called this decision of the referee "unfair" and noted that it deprived his team of a chance to directly qualify for the European football championship.
Italy took second place in Group C with 14 points and qualified for the finals of the European Championship. The Ukrainian team also scored 14 points, but lost to the Italians in personal meetings. However, the Ukrainian national team will compete to qualify for the Euro through the playoff round in March next year (the Ukrainians' opponent is still unknown).