The strongest athletes in the northern all-around were determined on Sakhalin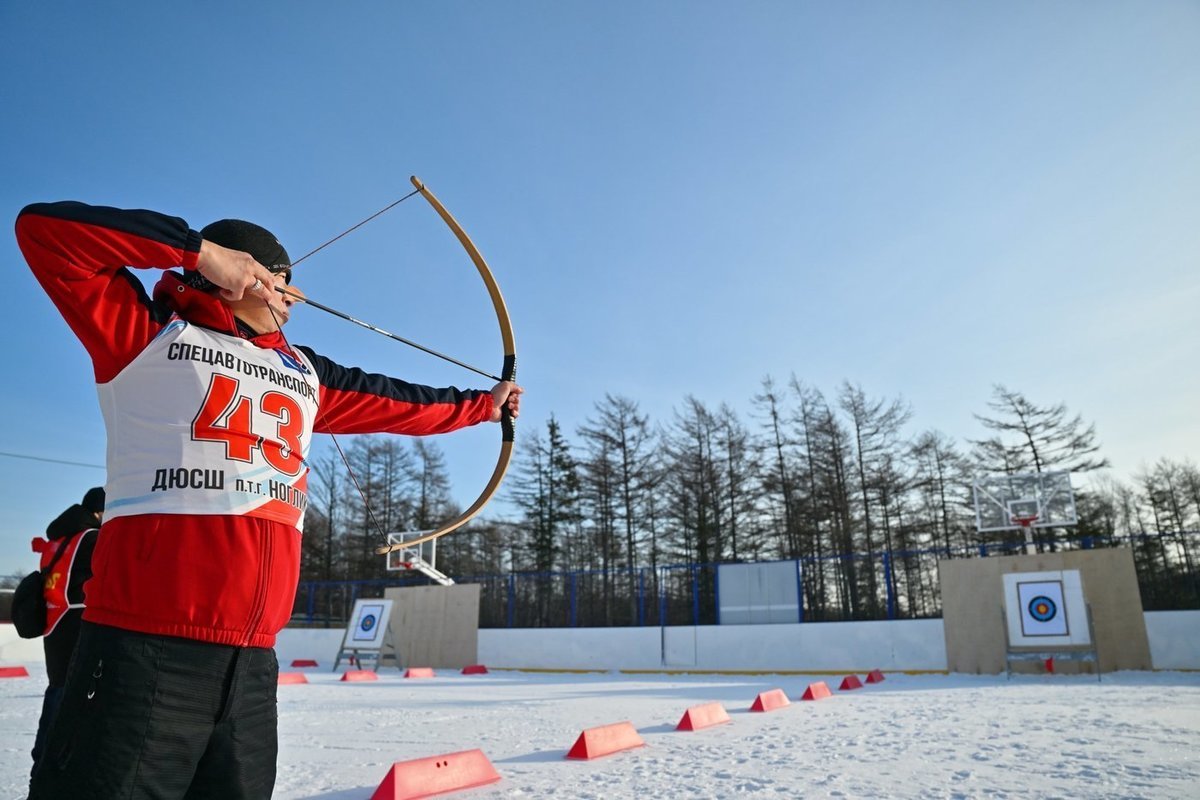 Nogliki hosted the Northern All-Around Championship and Championship of the Sakhalin Region for the prizes of the Sakhalin-1 project. About 50 athletes aged 14 to 18 and older from Okhinsky, Nogliksky, Tymovsky, Aleksandrovsk-Sakhalinsky, Smirnykhovsky, Poronaysky districts and Yuzhno-Sakhalinsk took part in them, the press service of the Ministry of Sports of the Sakhalin Region reported.
Athletes competed in eight disciplines: triple jump with simultaneous repulsion with two legs, jumping over sledges, throwing tynzyan on trochee, running with a stick, shooting from a traditional bow, wrestling, tug of war and throwing an ax for a distance.
"The event was held at a very high level, each organization involved in these competitions fulfilled its tasks by 100%. I would like to add that the athletes showed themselves excellently at all stages of the competition, and in the future, the formed team will be able to adequately represent our region at the Far Eastern and All-Russian competitions, "said Vladimir Kovalenko, president of the regional federation of the northern all-around.
Semyon Reznik, Andrei Khrulev, Dmitry Agnyun, Valeria Samarskaya, Snezhana Artyukhina and Ekaterina Zhigula became the winners in the triple jump with simultaneous repulsion with two legs.
In the national wrestling, Alexei Borisov, Mikhail Baksheev, Matvey Eren and Kirill Rozhkov won in their categories.
In archery, Viktor Kuzmin, German Deren, Artemy Samenko, Elena Mugdina, Zoya Kimova and Marina Belousova showed the best results.
Maxim Erin, Anton Evskin, Artemy Samenko, Ekaterina Zhigula, Alisa Dmitrevskaya and Valeria Samarskaya became the leaders in sled jumping.
Roman Yergun, Alexander Niganov, Sergey Tan, Ekaterina Zhigula, Kristina Gorbunova and Anna Tsikrik became the winners in the discipline "throwing a tynzyan on a polecat".
The team of the Okha city district won the tug-of-war competition.
Artemy Samenko, Yan Bykov, Dmitry Agnyun, Alina Maksimova, Snezhana Artyukhina and Valeria Samarskaya showed the best results in pole running.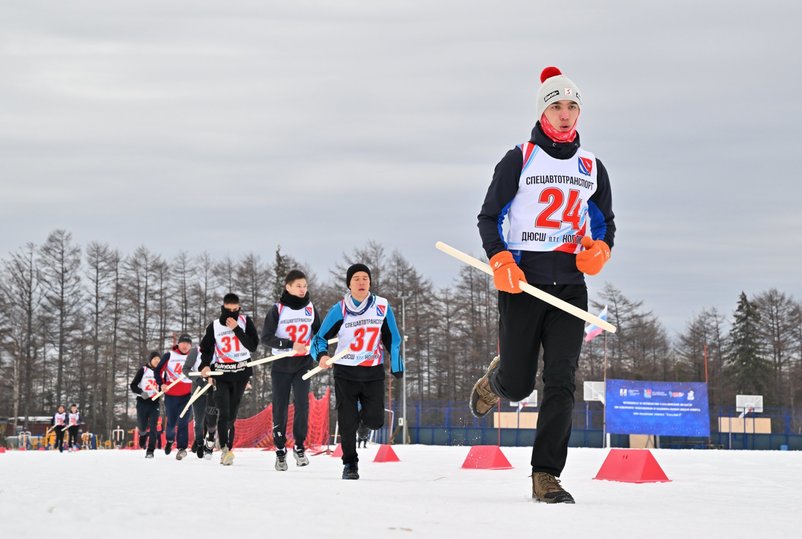 In ax throwing, the first places were taken by Sergey Tan, Anton Stepanov, Roman Yergun, Valeria Samarskaya, Kristina Gorbunova and Marina Belousova.
Artemy Samenko, Anton Evskiy, Dmitry Agnyun, Ekaterina Zhigula, Alisa Dmitrievskaya and Valeriya Samarskaya became the champions of the competition based on the results of performances in all disciplines in their age categories.