The State Duma will urgently study Prigozhin's idea of ​​responsibility for discrediting volunteers and former prisoners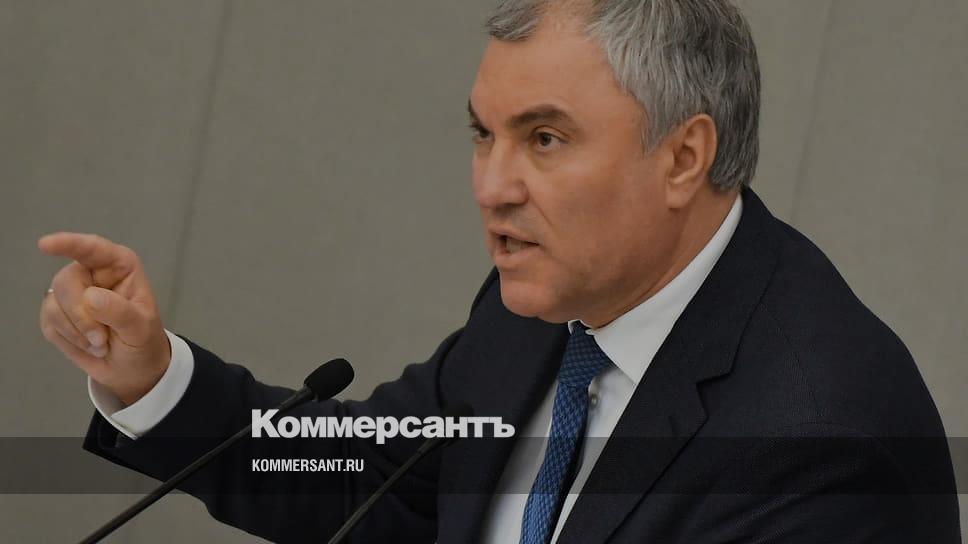 State Duma Speaker Vyacheslav Volodin considered the appeal of the founder of Wagner PMC Yevgeny Prigozhin, who asked to introduce an article into the Criminal Code (CC) on discrediting volunteers and former convicts taking part in hostilities in Ukraine. Mr. Volodin instructed Andrey Kartapolov and Vasily Piskarev, chairmen of the committees on defense and security and combating corruption, to study the issue of the possibility of amending the Criminal Code as a matter of urgency, reports press office State Duma. It is not specified when this issue should be resolved.
Founder of PMC "Wagner" sees fit prohibit any criticism of the participants in the military operation, as well as the publication of information about their past offenses. For violators, he proposed to introduce punishment in the form of imprisonment for up to five years. Mr. Prigozhin clarified that this applies only to ordinary and junior commanders, "since the leadership, regardless of the unit, must bear full responsibility for their actions." He asked to amend Art. 280.5 of the Criminal Code (public calls for extremist activities).
The recruitment of prisoners into PMCs became known in the summer of 2022. It was alleged that they were promised a pardon after six months of service. January 5 Evgeny Prigozhin toldthat the criminal records were removed from the first group of prisoners who joined the PMC. Human Rights Council member Eva Merkacheva said prisoners were pardoned by secret decrees even before they were taken out of the colony. According to RT, from the zone of military operation returned already more than a hundred pardoned prisoners from Wagner PMC. The Kremlin did not confirm their pardon, but did not refute.
About what happens after the entry of Russian troops into Ukraine, read online broadcasts "b".