"The Russian banking sector adapted quickly" – Kommersant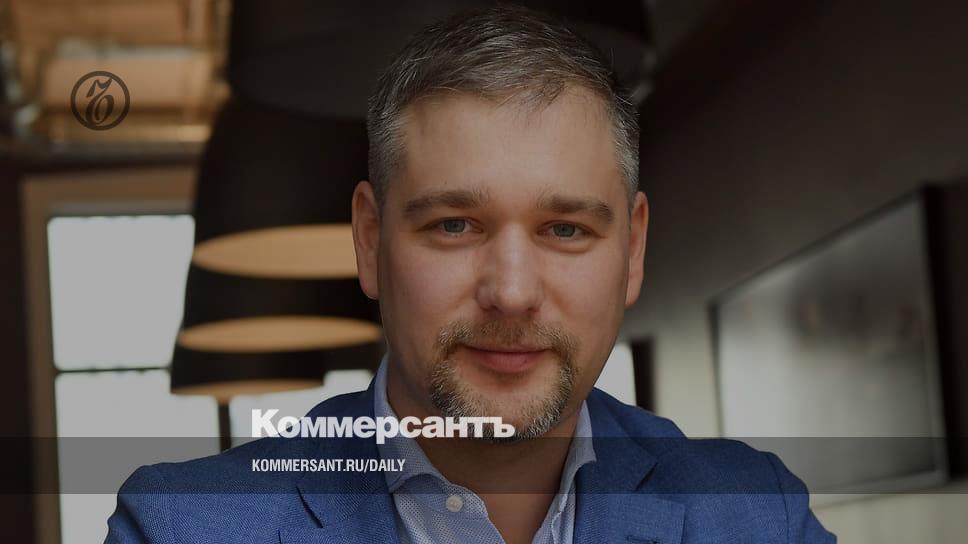 On the prospects for the development of the banking sector, which areas of financial services can become a priority, what they can give to credit institutions, told Kommersant the director of retail business of Rosbank Vyacheslav Dusaleev.
— Against the backdrop of tighter regulation, continued decline in household incomes and persistent macroeconomic instability, how acute is the task for banks to find new niches and new ways to generate income?
— This is an axiom that does not require proof. In the banking market, in particular in retail, competition is extremely high. 10-15 years ago it was a banker's market: the population had one card or none at all, people lined up at the bank for this or that product. Now this is far from the case.
— Despite everything that happened to Russian banking last year?
— The Russian banking sector turned out to be very flexible and quickly adapted. Economically, there was an interest rate risk when we hit the "scissors": long loans issued at a 10% rate, and deposits that fund loans already issued, soared in price at a 20% rate. This hit the financial results of the banks. But this is a normal story, all banks are preparing for such situations: there are credit risks, banks face them regularly, and last year there was an interest rate risk. Banks with riskier business models received moreOBig losses, with less risky - smaller, and someone was able to earn at all.
It has become a little more difficult for all of us, but not critical. From the point of view of digitalization, the development of communication channels with people, the development of banking in general, it seems to me that the sector has received a powerful impetus. Solutions regarding the replacement of Apple Pay, for example, are already on the market - the same payment stickers. So it is necessary to look for non-trivial answers to non-trivial questions.
- And which of them banks are looking for and can still find?
— We all understand that today it is impossible to limit a client to one bank. In large cities, people have an average of three bank cards. And banks most often compete for the position of the first - so that it is your card that is the first in the wallet. How to achieve this?
Until now, of course, the method of "carpet bombing" is used: to offer products to everyone, looking for someone who at the moment will be inclined to buy. There are more subtle ways. Banks are developing and using artificial intelligence to analyze various triggers, behavior and transactions of the client, to understand what financial product he needs now, and to offer him a solution at the right time.
Another way is pre-approved solutions. The bank shows such solutions to the client so that he remembers that the bank is his partner and he can rely on him at any time.
- Such proposals are very often rejected by clients.
— Yes, this method is associated with a lot of negativity. This is a preliminary approval based on the bank's own calculations, without taking into account the credit history of the client. And only after the client has expressed interest in the product, has given the bank consent to check the information in the CBI, the bank has an understanding of whether it can approve this or that product for this client. And often there is no approval.
Another way is when a fully approved loan offer is formed to the client, where credit checks of the client do not begin only after his consent and interest in receiving the product. The client should see in the application of the bank immediately only what he can really get now, the real picture. This is what we at the bank want to focus on in the lending business. Create and transition to a model of fully approved products.
- Without information from the BKI?
- How to do it technically, I can not say yet. We have set ourselves the goal of fully approved offers for customers. And now we are looking for solutions for its implementation, we are creating a technical and analytical base for this.
— But it turns out possible only for payroll clients?
- First, of course, we will try on the segment with minimal risk - on payroll clients. Then we will connect bank customers with a positive credit history, about whom we know a lot (they used to take loans from us, successfully repaid loans, they are deposit users, have a savings account, a debit card). And the third stage is for the bank to make a fully approved product offer to all categories of customers.
- And when this stage can be realized?
— I think that such technologies will appear on the horizon of five years. All information about the user, which today exists in a fragmented form and on different media, including all offers available to him from different service providers, including banks, should be in a single and centralized database. And whether banks will remain in this single system with their own interface is a big question. Perhaps they will be deep "under the hood".
— Under the hood of what? States?
— I believe in the metaverses, I think this story will still shoot. This is most easily seen in real estate: the mortgage itself is not sold, the property is sold, and the mortgage is sold where the type of property is sold. Mortgage, a bank product, goes under the hood of a property. And so it should be with all the daily and not very needs of the client.
Will Russia have its own metaverse? Or is the banned one from Facebook suitable (owned by Meta; recognized as extremist in the Russian Federation and banned)?
- I left Facebook - and nothing, I use VK. VK is actively developing. In our country, a metauniverse may well be created on the basis of public services. This is my hypothesis.
— How is Rosbank changing its business model right now? Until tomorrow comes.
— Our task is to create a single credit limit for all products. Now in banks, including ours, "food wells" are being formed. According to credit cards, they grow and collect their expertise separately. Mortgage - grows and collects its expertise also separately. I imagine a single analytics and expertise, on the basis of which the client who applied to the bank will receive a single limit.
- That is, you want to approve the amount to the client, and he will decide in the form of which product to receive it? But different products have different rates, different risks.
- So far, it is only clear that different "credit engines" need to be combined into one big engine, to begin with, to study how the client will behave with the approved limit. After all, the most difficult thing is to change the ideology of people, to motivate employees of different departments to "be friends" with each other, to remove these "wells" from business models. Now, each department has its own KPIs, they are tuned to the client and his needs, but they can be tangentially correlated with the KPIs of colleagues from another department who work with this client in the same way.
And now, for example, the regulator is tightening macroprudential limits, banks need to reduce the share of long unsecured cash loans. It would seem that there is a great solution: a secured loan. The benefit for the client is a lower rate, the benefit for the bank is the availability of collateral, lower risks, lower reserves. But now in banks such a seemingly obvious decision rests on the question: where to take this loan into account - in cash loans or in mortgage loans?
And now imagine. A client comes and wants to take a cash loan for 7 million rubles. for a period of seven years. He falls into the "well" of cash loans, and he is very likely to be refused. My task is to transform the bank's business model so that the client receives a solution to his problem, so that he is offered a product in time that the bank will definitely approve and that will definitely solve his problem.
Is the purchase of MFIs by Rosbank at the beginning of the year also part of this strategy?
— Our goal is to give the client the maximum choice.
- Can I log into the Rosbank mobile application and take a microloan?
Not yet, but in the future.
- But you can also give the client a credit card with a limit of 15 thousand rubles. Why this MFI?
- This is a different business. Well, we see that other banks, market leaders, have MFIs.
- Few are successful.
- I see something else. There are successful cases from the leaders of the retail market.
- AND All. And for the largest ones - VTB, for example, recently announced the launch of microloans - the direction is not yet being implemented very effectively.
- It is difficult to comment, it is better to check with colleagues from VTB. In general, launching any new product and customer journey takes a long time. It is too early to draw conclusions based on the first MVP decisions.
Is Rosbank already issuing microloans or not? At what rate? 365% per annum?
We are currently building infrastructure. We are making a pilot. MFIs are just one of the components. Yes, in terms of importance, in terms of the volume of the entire lending business, this is 3-5%, but this insignificant component of the business will allow the bank to keep these clients within the group, study their behavior and already approve more significant products. Then they will not go to another bank.
— That is, the future of banking is not in MFIs.
— No, of course not. This is an adjustment, a reaction of the banking sector to the current regulation, to the economic situation.
— Collectors have recently been talking about the activation of banks in the delinquency market. Rosbank traditionally has a strong collection. Do you think this segment is promising, why? What share of the bank's revenue does it account for?
- In Rosbank, the direction of collection has developed strongly and further and deeper than work with its own overdue debts. We buy portfolios from the market, relying on our own capacity, which significantly exceeds what is required to work with delinquency in our own portfolio. We buy past due auto loans, cash loans, credit cards. But revenues from external collection are insignificant in the total revenues of the retail business line.
— Do you buy non-bank delinquency?
— If we talk about MFIs, we would prefer to work with them on the principle of selling technologies and licenses, so that companies can use our technologies and digital developments and switch to new, more subtle models of communication with clients. The trend that we are now seeing, and the new segment that we are entering in terms of collection, is work with accounts receivable from companies. Perhaps we will buy ourselves, but rather provide technologies and capacities.
— Some banks are entering or at least declaring entry into the BNPL segment. But this product is not yet regulated by the Central Bank. Are you interested in this direction?
- It is interesting for the client: you can buy now and pay later, and without interest. Of the minuses - the seller of the goods will definitely include all the percentages in the price. In mortgages, 0.1% rates were very popular last year, when developers subsidized the rate and bought this low rate. What did it lead to? In addition, the cost of the apartment was higher in the end, if you compare it with the cost of a property without a mortgage. So, we will first look at how BNPL will line up and develop in the Russian market. And probably, we will adhere to such a strategy here, which is called "following the leader."
— And who has the best practice in this segment now?
- In my opinion, no one has yet.