The people of Kiev described the situation after the power outage: "We are running to the dachas"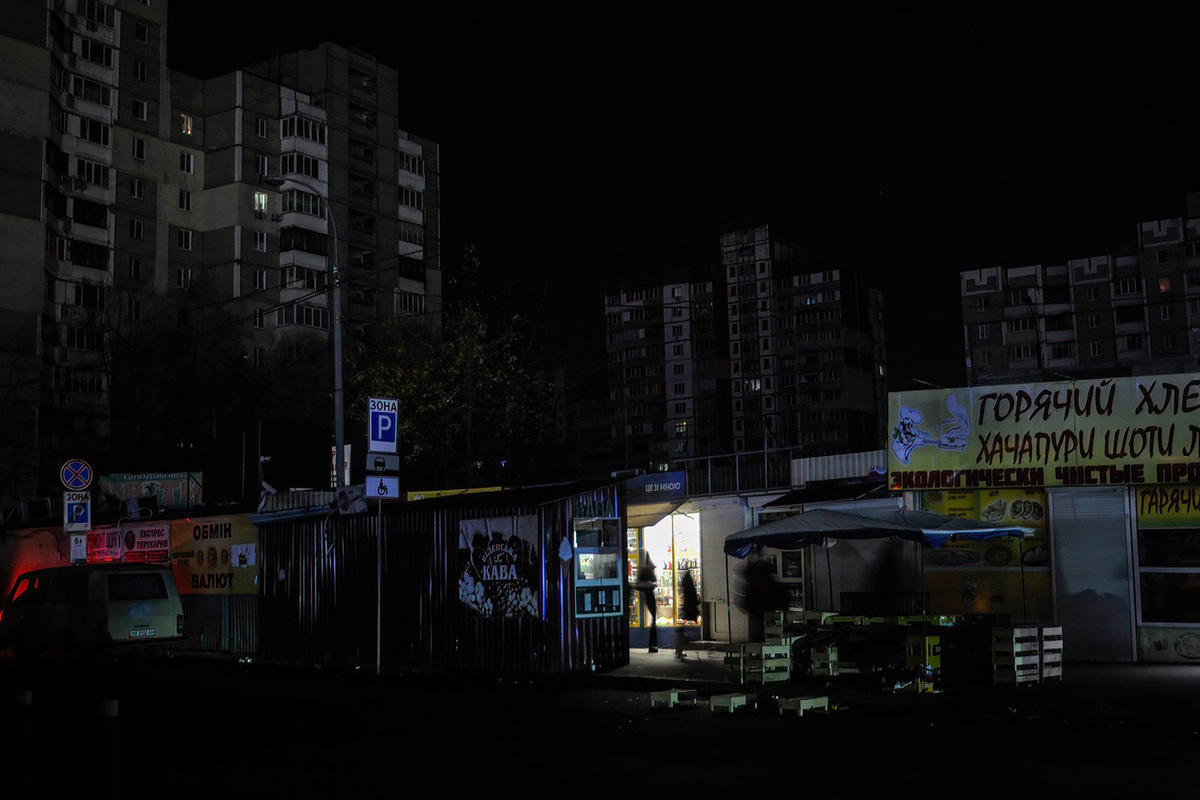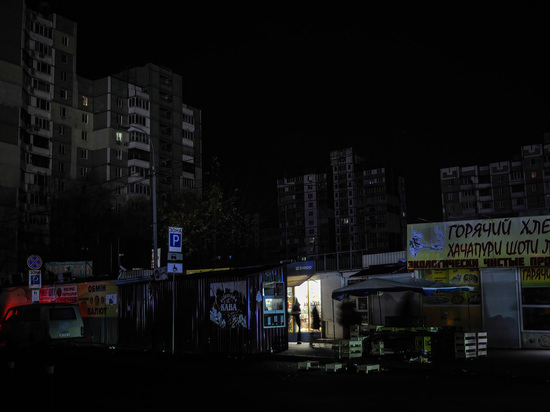 On November 23, the RF Armed Forces dealt another large-scale blow to the Ukrainian energy system, plunging Nezalezhnaya into the deep darkness of late autumn. Shutdowns are called the largest in the history of independent Ukraine. Thermal power plants, hydroelectric power stations and nuclear power plants of the country are de-energized, and from cities, in addition to the capital, Dnepropetrovsk, Kharkov, Lviv, Krivoy Rog, Lutsk, Rivne, Nikolaev and many other large and medium-sized settlements have lost their electricity. "MK" found out what is happening today in Ukraine.
The Ukrainian Ministry of Energy warned: "The vast majority of electricity consumers throughout the country have been de-energized. Emergency shutdowns occur. The lack of electricity has affected the heat and water supply." According to officials of the department, the shutdowns can last for several days.
The digital transformation ministry complained that cell towers are now forced to run on generators, and operators of working towers are overloaded. Hence, Ukrainians have big interruptions with Internet access and calls to mobile phones.
Kyiv Mayor Vitaliy Klitschko said the city is facing "the worst winter since World War II." It is reported that this time there is no light even in the Kyiv subway. Klitschko did not rule out the evacuation of part of the population from the city, but he made similar statements before, and things are still there. The Ukrainian authorities prefer to hush up the problem in front of their citizens, hoping that people will somehow survive the winter. It is more profitable to sell energy to neighboring countries than to provide for your people.
"For some reason, infrastructure arrivals turned off the electricity in Moldova. It turns out that Moldova is powered by the Ukrainian energy system, and therefore turned off. And despite the official position that after October 10 all deliveries outside Ukraine were stopped, energy flows to the EU continue to function and electricity is supplied to Europe. A similar approach is taken by the authorities of Kyiv to the provision of electricity to the railway. deliveries of weapons, repair bases of military equipment and strategic communications systems, while residents and social facilities are supplied on a residual basis, "wrote diplomat and journalist Rodion Miroshnik on the social network.
"I am lucky that I have a house in the village," Maria, a resident of the Kyiv region, shared with "MK", "there is no electricity in the city now at all. There are shopping centers without electricity, elevators do not work in houses, there is light only from passing cars and where people have diesel generators. And they work in kiosks, where people distribute water. Each kiosk has its own small generator.
- At least some of the communications in the city work?
- Not. There is no light, water, communications, nothing. There are long queues at gas stations, bank cards are not accepted anywhere.
- Do the people of Kiev prefer to leave the city or stay in it?
- We have already left, but not everyone has dachas. Here at least the Internet catches on the second floor and it's warm.
The situation in Odessa is no better. There, according to a survey in urban social networks, only 7% of residents have electricity in their apartments and only 8% are provided with water. Public transport does not work in Odessa, and huge queues lined up at the pump-rooms. People now walk to their homes from work, because not everyone has money for a taxi. And even Lvov, which until recently was provided with light and heat at the expense of Odessa, is now completely de-energized.
The Vinnitsa region is also without electricity, where another critical infrastructure facility has been destroyed by shelling. But what is stable in cities regardless of the energy system is mobilization or filtration measures, which take place even in blackout conditions and are accompanied by the capture of Ukrainians on the streets.
"They catch people in any weather, despite the fact that it is illegal," complains Elena, a resident of Odessa. "They forcibly check phones, violate the secrecy of correspondence and personal life."
- Can this be avoided somehow?
- God forbid someone try to download rights or speak rudely with people in uniform. Now is wartime, at best they will drop you to the ground and say that you yourself hit your head on the asphalt. They don't care about any laws. Handing a summons on the street? Take it, say thank you, then tear it up and throw it around the corner. Checking the phone? Let them check it out, don't argue. Everything that may cause questions is better to hide in advance. Well, try to find out in advance where the subpoenas are guarding, this can be seen in special groups on social networks.
- Do power outages somehow affect the activity of military registration and enlistment offices?
- Without electricity, some shops, pharmacies, establishments do not work, but people still go out into the street, for example, to kiosks for water - and they can be caught there. With the cane system, such inconveniences do not play a role for the military commissars.