The long-awaited ice court was solemnly opened in Korotchaevo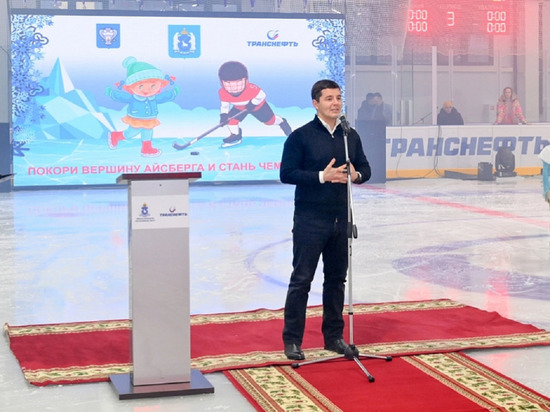 On November 24, Governor of the Yamal-Nenets Autonomous Okrug Dmitry Artyukhov and President of Transneft Nikolay Tokarev launched the Iceberg Ice Court in Korotchaevo. This was reported in the press service of the head of the Autonomous Okrug.
"The emergence of such social facilities as an ice court or a swimming pool fundamentally changes the quality of life and people's opportunities. I am convinced that these are not just places where you can skate or swim, they are the most valuable investment in the future - in the health of little northerners. Sport makes them strong, tempers character. I am glad to see how Korotchaevo is changing before our eyes: people are moving to new capital apartments, social facilities and landscaping are appearing. This summer, we started driving piles for a polyclinic, after its commissioning in Korotchaevo, the needs in three key areas will be covered: education, sports and healthcare," said Dmitry Artyukhov.
The ice court "Iceberg" is an indoor sports ground with artificial ice and a modern refrigeration unit. Warm locker rooms, showers, and a medical room were equipped in the building. The sports facility has its own ice filling machine, sound and lighting equipment, and comfortable stands.
Before the opening of the court in Korotchaevo, there was no opportunity to fully develop winter sports. The recruitment of pupils has started for the Yamal Penguins hockey team, coaches have already been selected for them.
Recall that in August the governor Meets with the residents of Korotchaevo and answered their questions on the improvement and development of the microdistrict.