The KGB of Belarus announced the elimination of an armed foreigner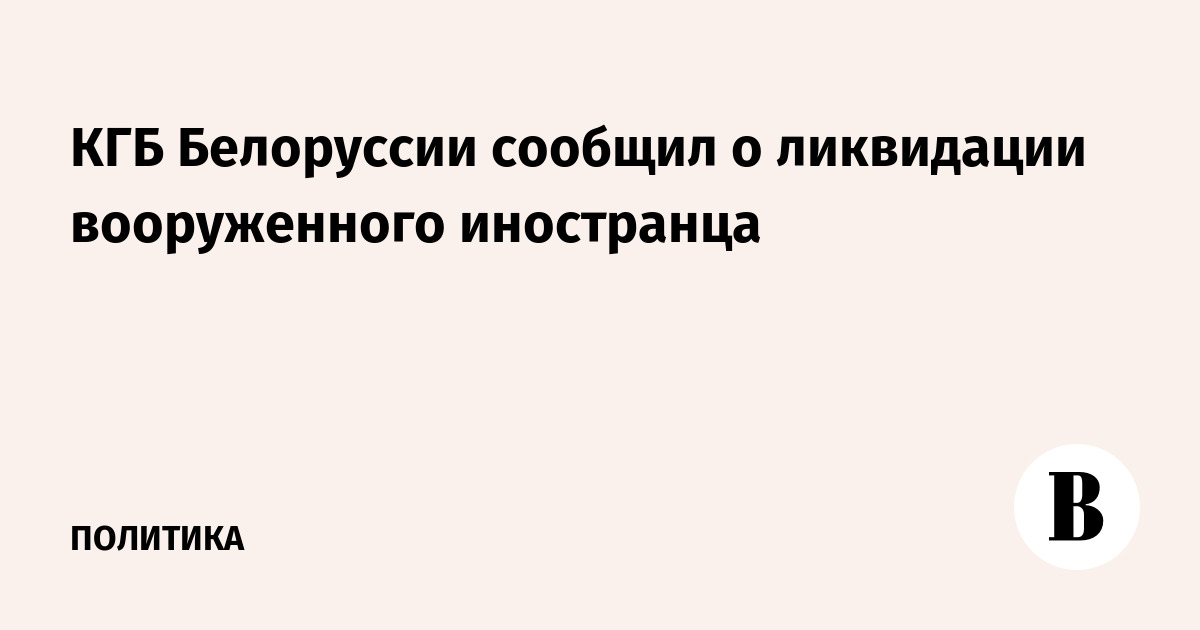 In Grodno, during a special operation, a foreign citizen was liquidated, he offered armed resistance, reported on Sunday on the website of the State Security Committee of Belarus.
According to the KGB, the foreigner was liquidated on March 19 during special measures to suppress the activities of persons who entered the territory of the republic with the aim of committing a terrorist act.
"The indicated person, using automatic weapons and by detonating live grenades, offered armed resistance to the fighters of the KGB special forces group "A", the report says.
The KGB Investigation Department opened a criminal case, together with the Ministry of Internal Affairs, the State Border Committee (SCB) and other law enforcement agencies, urgent investigative actions and operational search activities are being carried out, the KGB added. They specified that during the special operation in Grodno, citizens and law enforcement officers were not injured.
Last week, President of Belarus Alexander Lukashenko announced the arrest of a terrorist and more than 20 of his accomplices who tried to destroy the A-50 at the Machulishchi airfield near Minsk on February 26. According to Lukashenka, the detainee is a citizen of the Russian Federation and Ukraine, in 2014 he was recruited by the SBU.