The head of the US Treasury called a new date for a possible default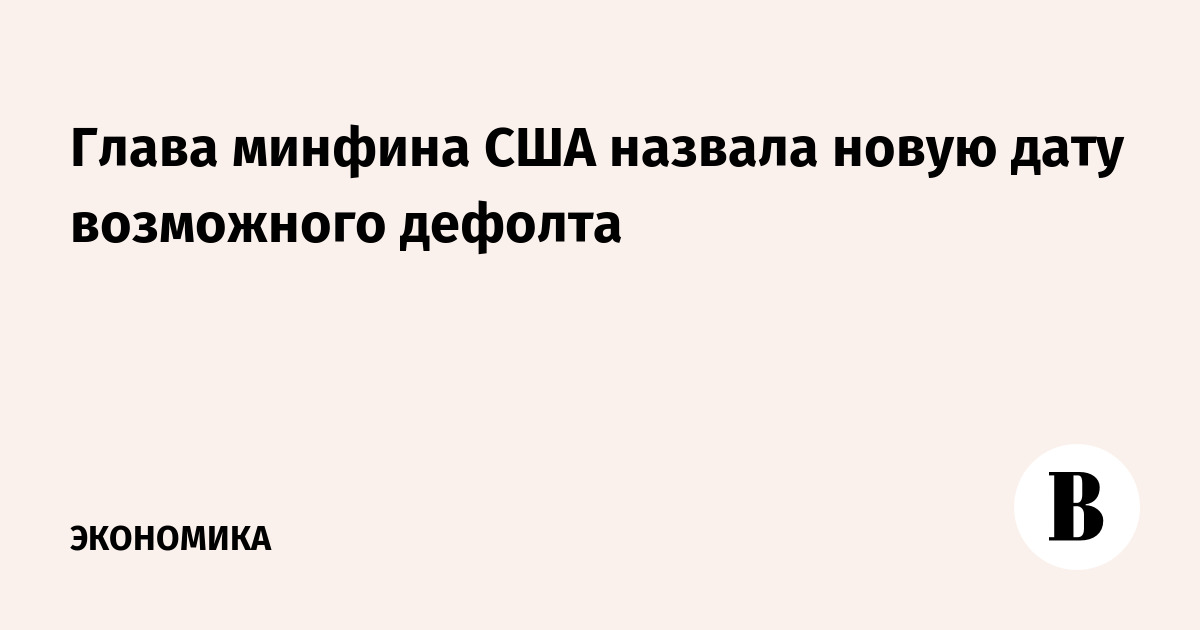 The US Treasury may not be able to service obligations in full if Congress does not expand borrowing limits by June 5, said in a statement. letter Treasury Secretary Janet Yellen to members of the legislature's leadership.
The fact that in early June the United States may face a default if the country does not pass a bill to raise the national debt ceiling, Yellen warned on May 7. Then she statedthat June 1 remains the "hard deadline" for the limit increase. From the letter published on the website of the Ministry of Finance on May 26, it follows that the new deadline is June 5.
"Based on the most recent data available, we now estimate that the Treasury will have insufficient resources to meet government obligations unless Congress raises or suspends the debt limit by June 5," the letter to members of Congress said.
More than $130 billion in scheduled payments are expected on June 1 and 2, Yellen said, including payments to veterans and recipients of Social Security and Medical Assistance. These payments will leave the federal treasury with "extremely low levels of resources," according to the letter.
"If Congress fails to increase the debt limit, it will create serious hardship for American families, damage our global leadership, and call into question our ability to protect national security interests," she said.
US President Joe Biden and Republican House Speaker Kevin McCarthy are close to reaching an agreement to raise the national debt ceiling to $31.4 trillion, Reuters reported earlier. The planned transaction also involves simultaneous restrictions on most items of expenditure.
In the possibility of default in the US on May 25 doubted World Bank President David Malpas. In addition, the first deputy chairman of the Bank of Russia, Ksenia Yudaeva, said that a possible default could affect the Russian market through exports, but the default itself is a "hypothetical scenario".
The House of Representatives (the lower house of the US Parliament) at the end of April approved a bill to raise the public debt limit, but with a significant tightening of fiscal policy, including a reduction in government spending. In the House of Representatives, the Republicans have a majority, in order for the law to pass further, it must be approved in the Senate, which in turn is dominated by Democrats.