The exchange of prisoners between Russia and Ukraine raised questions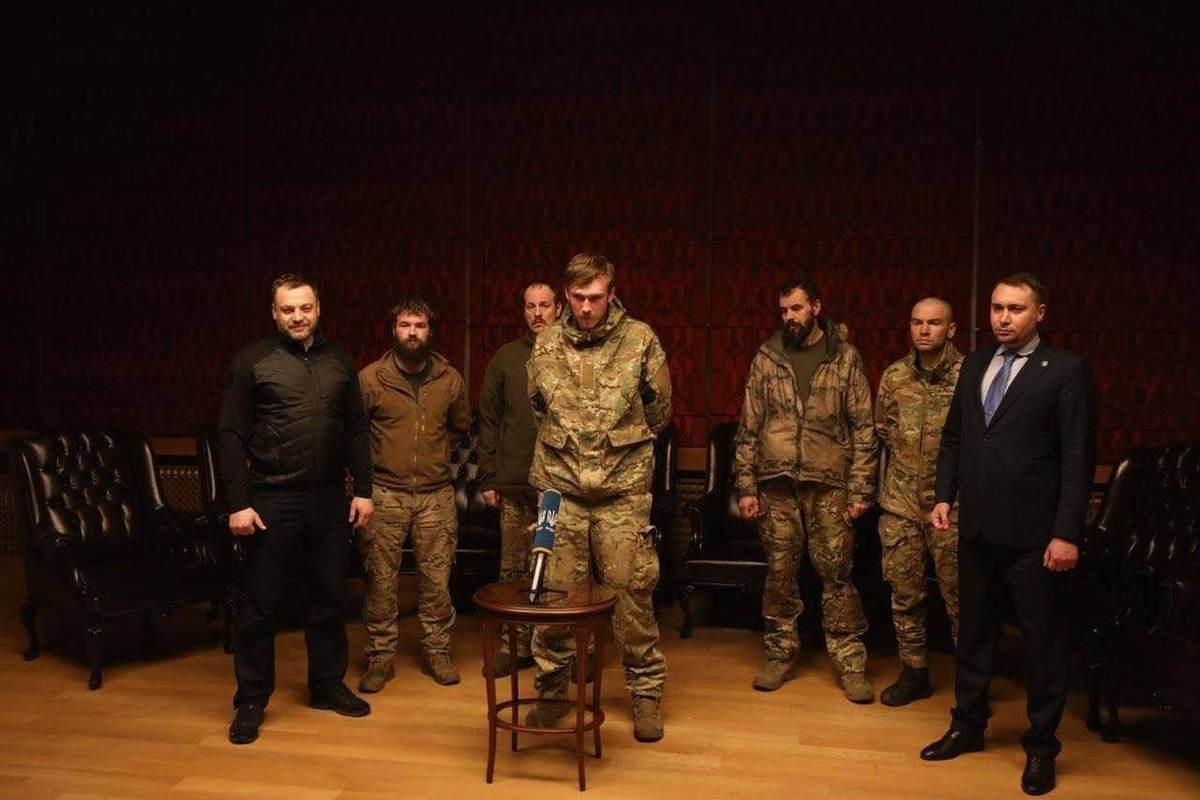 On a deserted, cold military airfield near Moscow, blown by the September wind, stood in the night five dozen Russian heroes who had returned from Ukrainian captivity. Somewhere in the Belgorod region, secretly, because men do not cry, the boy Alyosha wiped his tears (a video in which a seven-year-old boy in a tank helmet saw off Russian military equipment in the Belgorod region glorified him throughout the country). He so wanted to meet those whom he escorted to the front, running out to the road. But he could not, because he learned that they had returned, that they had been exchanged, from Ukrainian officials.
The shining Zelensky himself, without a press secretary, said that he had kept his promise to bring home the "heroes" of Azovstal. He said that Kalina, Volyn, Radish and a couple of other commanders would live in warm Turkey for the time being and would be able to see their relatives. These are the very ones about whom State Duma Speaker Vyacheslav Volodin said in May: "Nazi criminals should not be exchanged ... Our country humanely treats those who surrendered or were captured. But as far as the Nazis are concerned, our position here must remain unchanged: these are war criminals, and we must do everything to bring them to justice."
And in total, Ukraine, quoting Zelensky, "turned around 215 heroes from the Russian crowd." Flowers, TV cameras, photo shoots, interviews, smiles, hugs and tears of joy from relatives. National holiday of the Ukrainian people. And in order not to reduce the pathos, Zelensky's office modestly added that fifty captured military men and oligarch Viktor Medvedchuk went to Russia (later the head of the DPR Denis Pushilin confirmed the information about Medvedchuk).
Then officials of the Russian Federation also said that as a result of the exchange, 55 people were returned. And they were even given the opportunity to contact their families. "I can't comment on information about this exchange. There was information from the Ministry of Defense. I have nothing to add," said our chief spokesman. All on this.
The boy Alyosha, I believe, was not embarrassed by such mathematics. Yes, and I would not be embarrassed - one to four, so one to four - ours are more important for us, ours should return. I wouldn't be embarrassed if it weren't for Medvedchuk. Because with this surname (where did he fight?) It doesn't work out one to four anymore. And it turns out 215 minus 55 is equal to 160. Or did you think in some other way?
The boy Alyosha has not yet learned to ask questions. There are many of them, but here, for example, at least this one, quite simple: why do they have a holiday, and we have a wasteland? And when he learns, will he receive answers?
The electorate (they talk to people, but they promise the electorate during the pre-election period) meanwhile received subpoenas, or even went to the military registration and enlistment offices. It is unlikely that all of those mobilized have read Rozanov.
They just felt the same way: "To love a happy and great homeland is not a great thing. We must love her precisely when she is weak, small, humiliated, finally, stupid, finally, even vicious. Precisely, precisely, when our "mother" is drunk, lying, and all entangled in sin, we must not leave her..."