The DNR announced the consolidation of Russian troops on the outskirts of Vugledar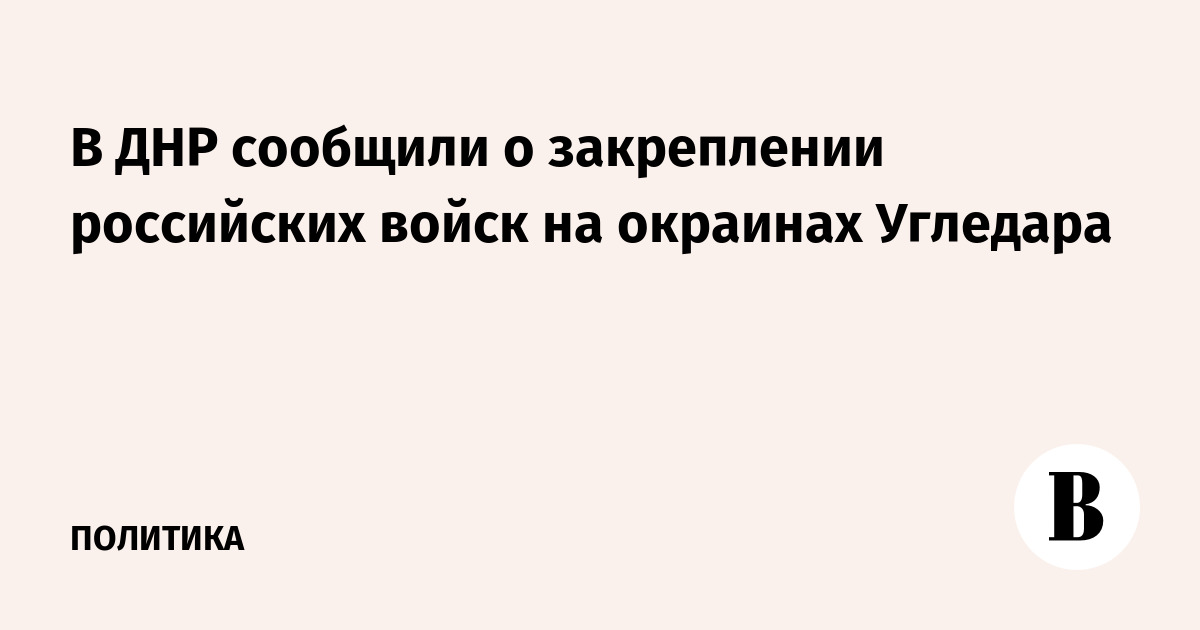 Russian troops entered Vugledar, entrenched on its outskirts, Igor Kimakovsky, adviser to the acting head of the DPR, said on the air of Solovyov Live.
"They entrenched themselves on the outskirts (of Ugledar), thereby fettering the enemy's forces," – leads his words to RIA Novosti.
At the same time, the Armed Forces of Ukraine are trying to counterattack, they are hit by artillery, Kimakovsky added.
Earlier this month Russian forces have taken under the control of Soledar, which, according to the interim head of the DPR Denis Pushilin, will open the way for Russian troops to Artemovsk (the Ukrainian name is Bakhmut), Seversk, Slavyansk and Kramatorsk. After the capture of Soledar, the Ministry of Defense also reported on the liberation of the settlements of Sol, Kleshcheevka, Dvurechye and Krasnopolye in the DPR.
January 23 Pushilin declaredthat Russian forces are advancing on all sections of the line of contact in the region. He noted the importance of the heights around Kleshcheevka, which at that time, Pushilin claimed, Wagner had almost taken control of. According to him, the capture of the heights around Kleshcheevka in the south of Artemivsk provides certain opportunities, in particular, for operational control of the supply routes of Ukrainian troops. January 25 he informed about the battles in the quarters of Artemovsk.