Steven Seagal appeared at a closed presentation in the center of Moscow: filming the actor was banned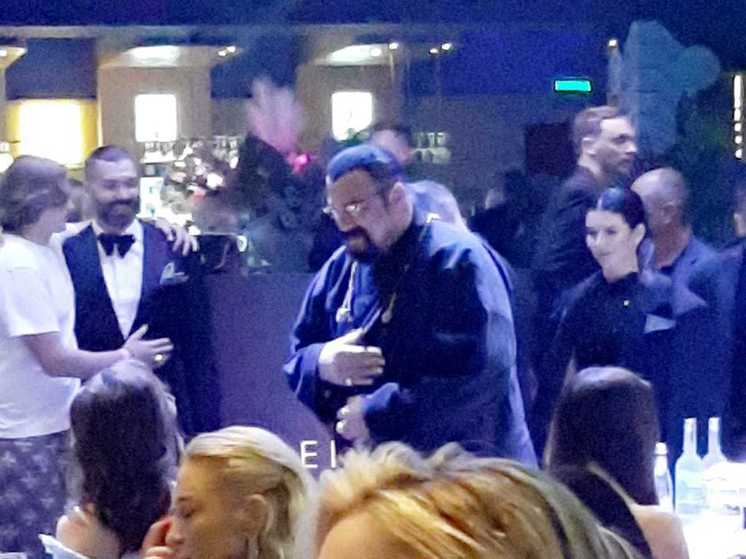 The actor was brought under guard
Steven Seagal arrived at an elite restaurant, where a party is being held in honor of the presentation of a fashion magazine. Also, the reason for the visit was the birthday of the girl with whom his son Dominic meets.
By the way, Dominic is also now in the restaurant. Steven Seagal has not yet expressed a desire to communicate with the press. By the time he appeared, his assistants dispersed the press, and the restaurant's security even asked to erase the recording on which Seagal just goes there.
The American actor entered the second floor of the institution, accompanied by security. In the banquet hall, he greeted several people who caught his eye and were nearby, and then sat down in his seat next to the stage. So far, Steven Seagal has not been seen drinking and smoking hookah.