State Duma deputy Chernyshov showed Zhirinovsky's note on Berezovsky, Yavlinsky and Nemtsov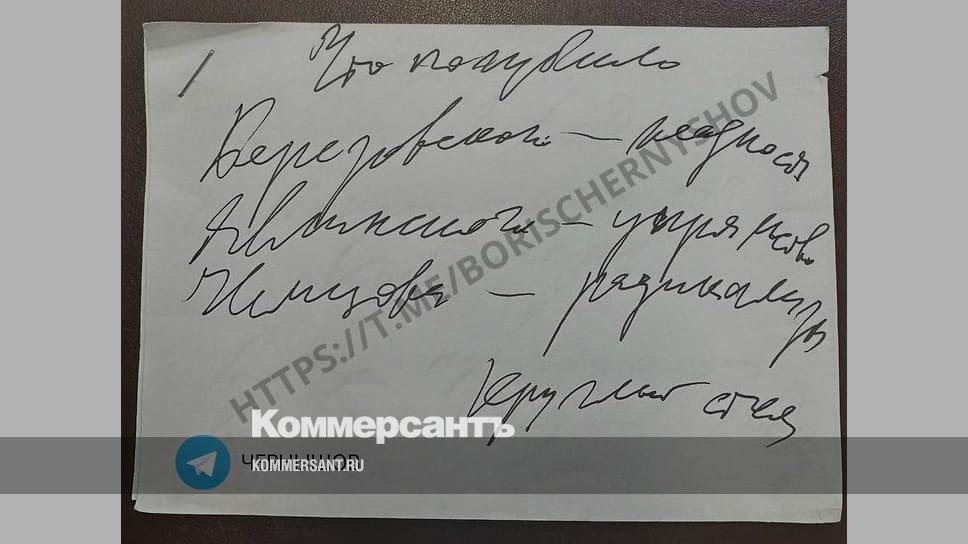 Vice Speaker of the State Duma from the LDPR Boris Chernyshov published a note allegedly from the head of the Liberal Democratic Party, Vladimir Zhirinovsky, who died in April 2022. In it, Mr. Zhirinovsky wrote what, in his opinion, "destroyed" businessman Boris Berezovsky, as well as politicians Grigory Yavlinsky and Boris Nemtsov.
"What ruined: Berezovsky - greed, Yavlinsky - stubbornness, Nemtsov - radicalism," the text of the note says.
Boris Berezovsky is a Russian businessman, as well as a politician and official. In the 2000s, after Russian President Vladimir Putin came to power, he began to criticize his policies. In recent years, Mr. Berezovsky has lived in the UK as a political refugee. He died in 2013 in Ascot near London.
Grigory Yavlinsky is a Russian politician, ex-deputy of the State Duma and head of the Yabloko party. Mr. Yalinsky took part in the presidential elections in Russia several times. In 2018, he won 1.05% of the vote, finishing fifth out of eight.
Boris Nemtsov is a Russian politician and ex-governor of the Nizhny Novgorod region. For some time he was considered the successor to ex-President of Russia Boris Yeltsin in his post. In the last years of his life, he actively criticized Vladimir Putin and the current Russian government. On February 27, 2015, he was killed at the Bolshoi Moskvoretsky Bridge near the Kremlin.