Stamps are glued on TV - Newspaper Kommersant No. 218 (7419) dated 11/24/2022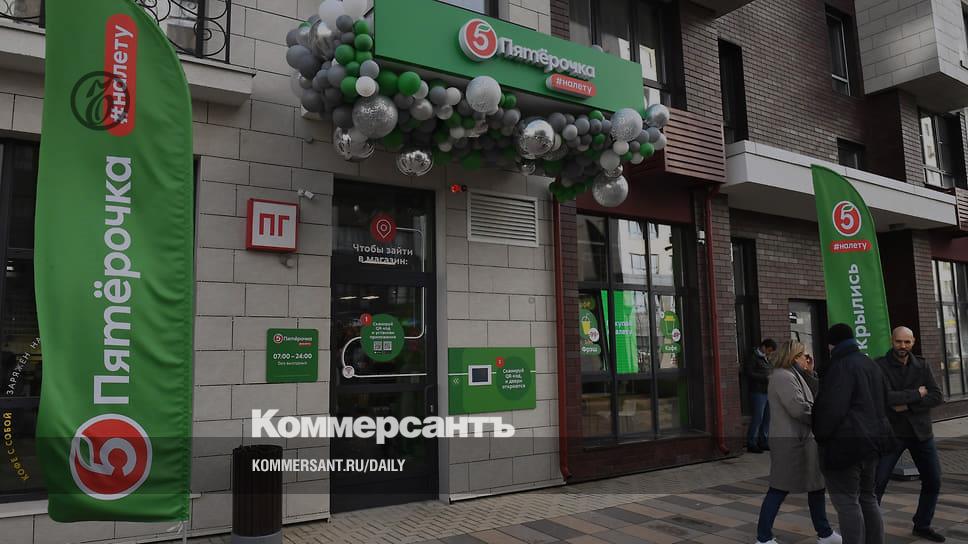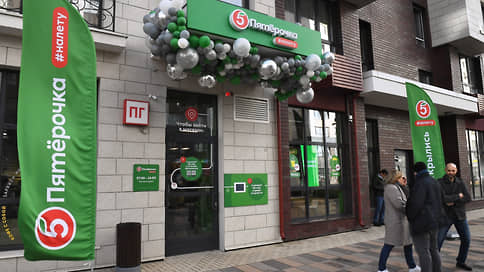 Grocery retail chains began to promote their own brands (PL) on television. Such advertising is already being purchased by Magnit, Pyaterochka and Auchan. Previously, retail chains almost did not launch wide media campaigns for, as a rule, very budgetary private labels: the main channel for their promotion was the store shelves themselves. For TV channels, new clients are a way to at least partially cover the losses from the withdrawal of large Western FMCG advertisers. However, the very essence of private labels is that they do not require serious promotion, experts emphasize, so retailers should not expect serious expenses for such advertising.
The retail network "Magnit" began to invest in the promotion of its own brands on TV and on the Internet, its representative told Kommersant. In particular, Magnit launched advertising campaigns for Gusto Di Roma pasta and NaNi diapers. Previously, the retailer did not launch comprehensive media campaigns to advertise its own brands, the main channels for promoting such brands were shelves in the store, product packaging or traditional catalogs, Magnit specified. The amount of advertising costs in the company is not disclosed. For the Gusto Di Roma brand, the share of TV in the budget was more than 50%, for the NaNi brand it was less than 50%, outdoor advertising, press and radio were not considered, the retailer specified.
Magnit intends to promote private labels in the same way as FMCG brands do, the network clarified: the company expects that this will help increase sales "against the background of a decrease in the marketing activity of international players." As Kommersant wrote on March 10, PepsiCo (Pepsi, Mirinda, 7 Up, Lay's, Agusha, Miracle, Favorite, etc.), Procter & Gamble (Tide, Fairy, Pampers), L'Oreal Group and Unilever (Dove, Ax, Rexona, Chistaya Liniya) and other foreign advertisers announced the suspension of advertising investments in Russia.
Other grocery chains also began to invest in the media promotion of their private labels. Auchan said it ran two special campaigns for private labels this year, without specifying the numbers, but acknowledging that "external promotion is necessary." The network is developing private labels Every Day, Auchan Krasnaya Ptitsa, Cosmia, and others. Pyaterochka began promoting private labels on the Internet at the end of 2021, and in 2022 it also purchased advertising for its own brands on TV and in outdoor advertising , says Tatiana Dorofeeva, head of brand management of private labels of the trading network: "Thanks to media channels with a wide coverage, we increase knowledge about private labels among buyers." The private label categories, in her opinion, need to be promoted, but "within reasonable limits".
"Against the backdrop of savings and reducing the range in some categories, consumers are now more open to new brands in the low and medium price segments," says Elena Ermakova, Executive Director of Havas Media (ADV Group). Private labels respond to this need, the expert adds, and promotion in wide communication channels makes it even more effective to compete with other brands on the shelf. "In addition, the departure of a number of global brands from the TV space has partially reduced advertising noise and increased the efficiency of investments," says Ms. Ermakova.
The National Advertising Alliance (NRA, sells advertising on Russian TV channels) did not respond to Kommersant's request. In August 2021, Initiative agency estimated the share of foreign advertisers in TV advertising sales at 49%. Huge voids are appearing on television as a result of the departure of Western advertisers, who are sold to retailers "at super attractive conditions," said Dmitry Solopov, founder and president of the Progress group.
At the same time, private labels are unlikely to be allocated budgets comparable to the budgets of large FMCG brands, says Mr. Solopov: for external marketing. If you begin to fully participate in the struggle for recognition, the cost of the goods will increase. And in-house brands have always won on the shelf by price." Havas Media also believes that in terms of placement volume private labels will not be able to compensate for the departure of a large number of large brands.