Since the beginning of the year, the demand for the purchase of car services has increased five times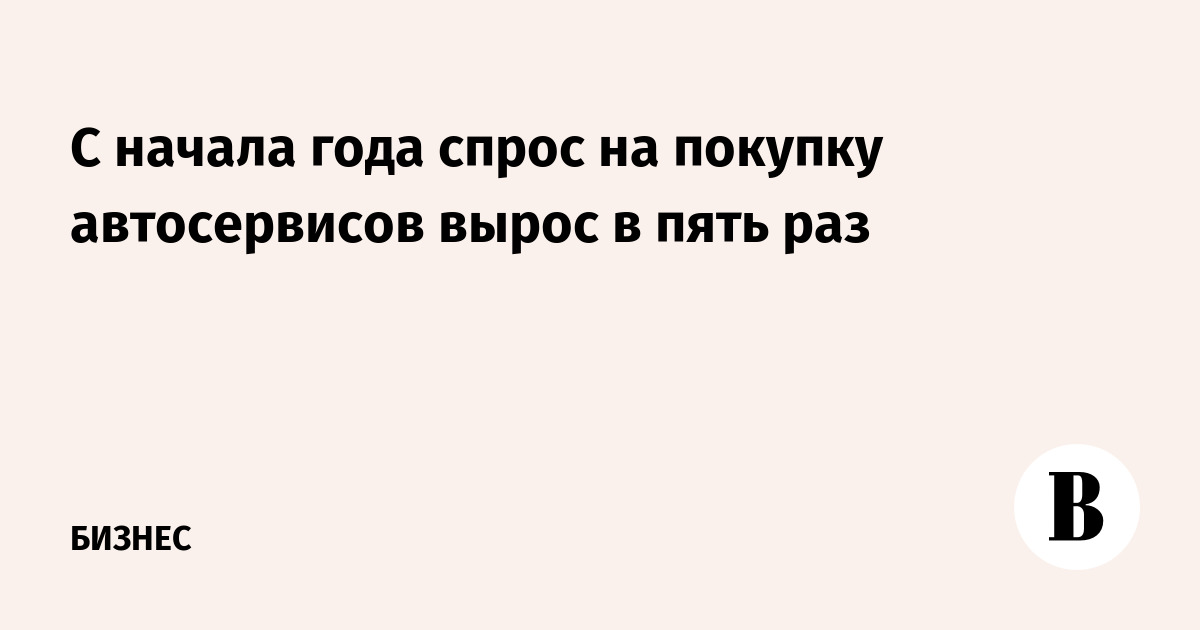 Since the beginning of the year in Russia, the demand for the purchase of a business related to auto repair and service has grown five times, informed Kommersant with reference to market participants.
According to "Avito", the highest growth rates were recorded in Krasnodar, where the demand for auto repair shops increased 17 times, in Yekaterinburg (14 times), Kazan, Perm, Saratov and Krasnoyarsk (10 times). In addition, high demand for a ready-made car service business was also observed in St. Petersburg (growth by 9.6 times), Tyumen and Izhevsk (by 9 times), and Novosibirsk (by 8.5 times). The offer of the objects connected with service and repair of cars, on the average has grown twice.
As the interlocutor of the publication noted, such a business will have a quick payback. This is due both to the growth in demand for services and the absence of any restrictions on working with parts supplied to Russia under the parallel import scheme.
At the same time, car owners have become less likely to be serviced at dealerships, follows from the data of Avtostat. In particular, since 2018, the share of owners of warranty cars has decreased from 87.1% to 77.3% this year. At the same time, the help of independent service stations (STOs) began to be addressed more often: the share of respondents who noted that they turn to service stations more often increased by 1.5 times - from 6.8% in 2018 to 11%.
However, according to Ilya Ivansky, head of the Fresh Auto service area, in 2023 the demand for servicing at official dealers may grow by 15-30%. This applies primarily to Russian and Chinese car manufacturers, while the companies that left Russia will face a drop in activity, Roman Timashov, director of service at Avtodom Altufyevo, emphasized.
Subscribe on "Vedomosti" in Telegram and stay up to date with the main news of the economy and business