Shakir Mukhamadullin: "It's time to say goodbye to Salavat"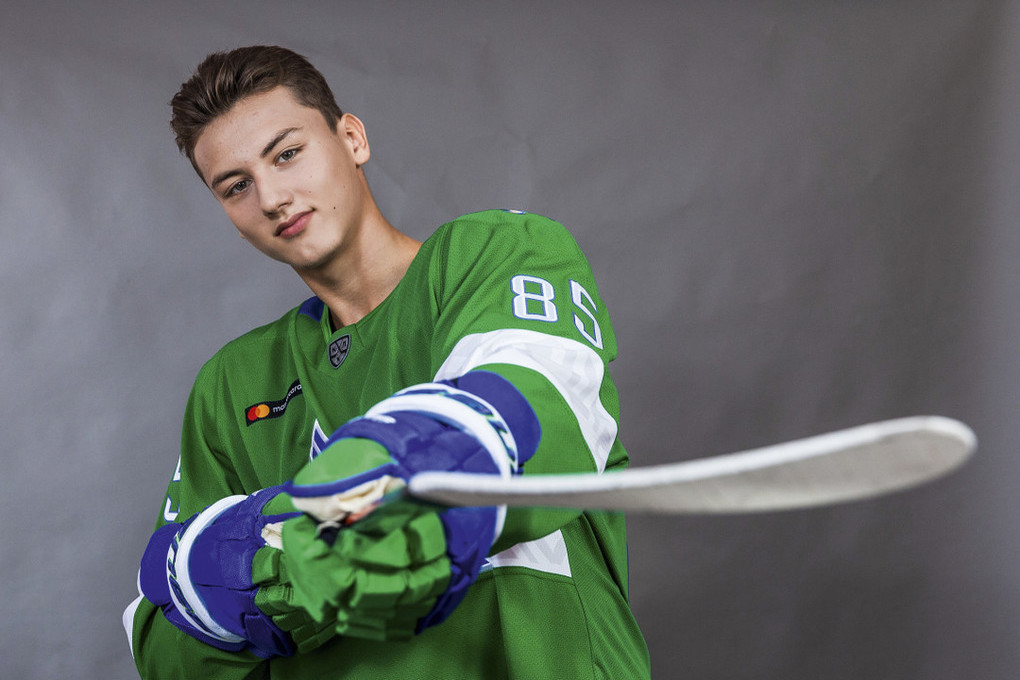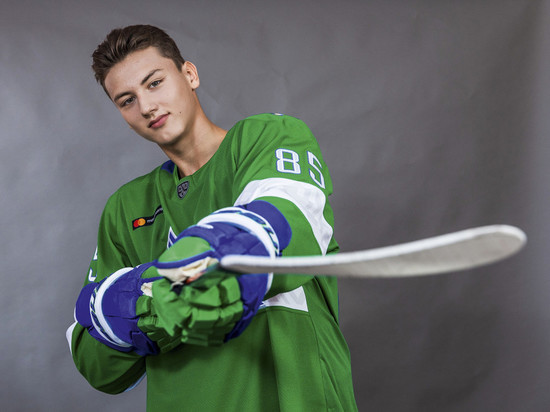 – Was the exchange in "San Jose" a surprise?
- There were rumors even before the trade, but I tried not to be distracted, as the time for the playoffs was approaching. This is part of the business, no need to show any emotions. You have to be professional and ready for anything. I'm going now to a new team and system for myself, I'm looking forward to joining them.
– "San Jose" is characterized as a team experiencing restructuring. Would it be easier to break into the squad?
- I think it will not be easier in any team. Therefore, I went to New Jersey, now I'm going to San Jose - with maximum motivation and the desire to break into the squad. For me, this is the number one task, ready for any test.
- A conversation with the club's representatives made it clear where you will continue the season - in the AHL or in the NHL?
- There were no specifics. I'll fly there, they will determine according to my physical condition.
- In your opinion, "Sharks" are very different in style from "Devils"?
"Honestly, I came to this question only today. I asked that before the departure they send me a cut, according to what system they play. During the long flight, I will have time to study the team in more detail.
- From the temperate climate zone, you were exchanged for hot California. How do you feel about the heat?
- With heat, I'm on you. Everyone loves a warm climate, but I'm not going there to rest, this is my future workplace, so I'll only think about rest after the season.
- A year ago, in our conversation, you admitted that you need to improve your English skills. How successful was this last season?
- I can not say for sure whether there is progress or not. I played in Russia, now I'll be overseas. Now I will go and I will have some opinion, as far as I added.
- Only a few days have passed since the unexpectedly early departure of Salavat from the playoffs, how are you going? Have you managed to get over this failure yet?
"The first days were so hard. Gradually came the understanding that flew out. Worried, but life goes on. The time has come for an indefinite period to say goodbye to the native club. It was sad, but then again - you need to be a professional. I chose this path myself. This is the dream that every hockey player aspires to. You need to make every effort so that later you will not regret anything.
- You could not contain your emotions after the siren in Vladivostok. How painful and unexpected was this defeat?
- I think, not only for me, but for all the players, staff, coaching staff and management, it was a hard defeat. This is hockey, defeats also need to be taken with your head up. "Admiral" I wish good luck in the next rounds, and we - to draw the right conclusions and live on.
- Have you formulated for yourself what Salavat lacked in the first place?
– I think implementation. Basically, they played well. Now I can't give clear analytics, my head is already loaded a little differently. After the season, there will probably be a complete understanding.
- This season was your last opportunity to prepare for the NHL. Are you satisfied with how much you have improved in the game?
- I am pleased that I have improved in stability, in getting out of pressure, it seems to me that I have become more stable psychologically. Based on this, the season has become positive for me. I would like to thank the club management, coaches, staff and partners for the trust and the atmosphere in which I have been for four seasons! Thanks to the fans for their fiery support both at home and away. I can say with confidence - we have the best fans!
- At the start of the season, old problems were still observed, did you have to take them seriously?
- In fact, he sat down and talked to himself. This is the last season in my home club before leaving, and I have no right to play with the old mistakes. I have to develop and set myself the task of adding more and more with each game.
- How ready do you feel ready to play in the NHL right away?
- Physically, I feel good, mentally and psychologically too, but there was, is and will be excitement in life. From this no one left, but it's a matter of time. I think that when there is a chance, I will be ready. The mood is very combative. I want to continue to play in the same style and spirit as I have been here lately. Everything will depend only on me. I will try to prove myself.
"Maybe you are going for a long time. Are you going overseas alone, will the girl stay in Russia?
- Now while I'm going alone, I'll think further. You need to join the team, so I made such a decision.