Russian film studios complain about dependence on imported equipment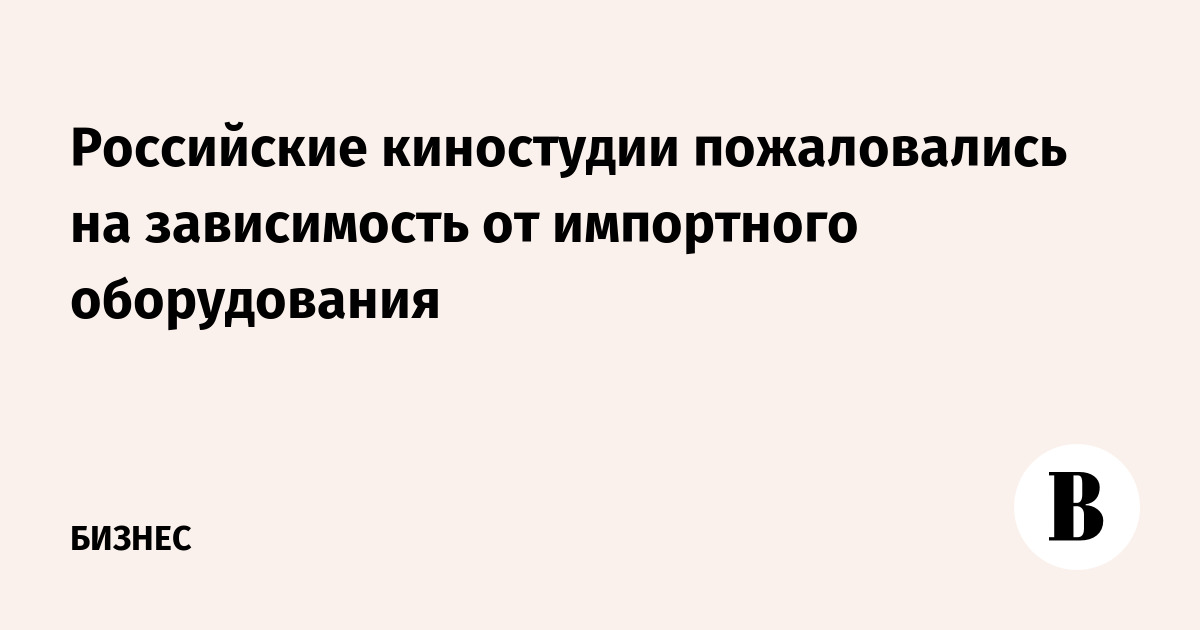 Sanctions could lead to "a 50% reduction in the total market volume," according to the report. According to Andrei Danilin, Deputy General Director for Technical Issues, Procurement, Security, and the Administrative and Economic Department of the film studio, funding for the industry has increased in recent years: in 2022, more than 10 billion rubles were allocated through the Ministry of Culture and the Cinema Fund, and support is expected in 2023 in the amount of 11.6 billion rubles.
"But import substitution in the production of equipment and software for film production is a process that can take years or even decades and is extremely relevant for the film industry," said Danilin.
Karen Shakhnazarov, General Director of the Mosfilm Film Concern, in a conversation with RBC, assessed the dependence of domestic film production on foreign technology as "almost 100%". According to him, no Russian analogues have appeared in a year, but there is no "special impact of sanctions" on the industry. Shakhnazarov attributed this to the fact that the technologies were already "the latest before the imposition of sanctions, they have a certain resource of several years."
According to the Ministry of Culture, in 2023, the collection of Russian paintings amounted to 16.7 billion rubles, which exceeds the annual collection for the past eight years. Now the market is 79% provided with domestic cinema.
In March 2022, Hollywood majors - Universal, Warner Bros., Disney, Sony and Paramount - stopped film distribution in Russia due to its military special operation in Ukraine. Alexey Voronkov, chairman of the Association of Cinema Owners, said in July 2022 that Disney, Sony and Paramount are looking for channels for parallel imports to Russia.