Russian and Turkish defense ministers discuss Syria and grain deal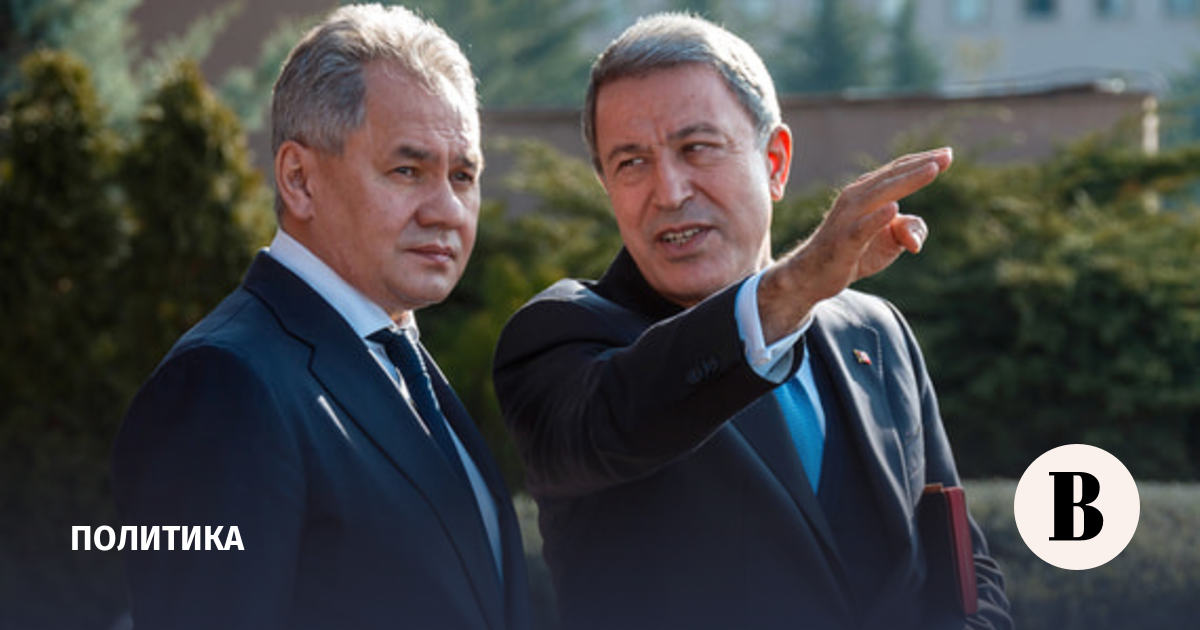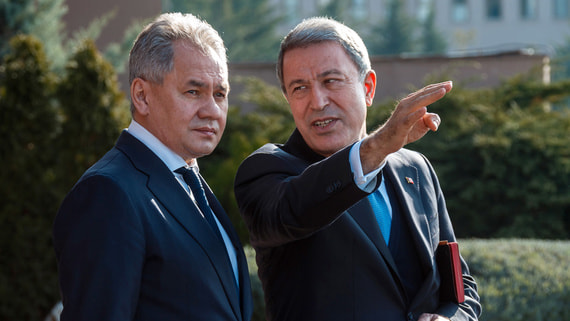 Russian Defense Minister Sergei Shoigu and his Turkish counterpart Hulusi Akar had a telephone conversation during which they discussed the situation in northern Syria and the implementation of the grain deal, informed Telegram channel of the Ministry of Defense of the Russian Federation.
"During these negotiations, the current situation in northern Syria was discussed, as well as certain issues related to the continuation of the implementation of the Black Sea Initiative," the report says.
The conversation took place at the initiative of Ankara, the Defense Ministry added.
The Turkish Ministry of Defense, commenting on the conversation between the two ministers, notedthat Akar, in a conversation with Shoigu on the situation in Syria, called the prevention of the terrorist threat and the neutralization of terrorist organizations a top priority for Turkey. Ankara will continue to give the "essential response" to the intensifying terrorist attacks. He also stressed the importance of respecting the previously reached agreements on the Syrian crisis. Akar also expressed satisfaction with the cooperation between Russia and Turkey in the framework of the grain deal.
On November 21, Erdogan said that Turkey had conducted an air operation in Syria and Iraq because of the refusal of the Russian side to fulfill promises to withdraw Kurdish formations from the border of the republic. The Turkish leader referred to the Sochi agreement, concluded in 2019 between Moscow and Ankara, on joint actions to resolve the situation in the northeast of the Arab Republic.
These events were preceded by an explosion on November 13 on the pedestrian street Istiklal in the center of Istanbul. The Turkish authorities described the incident as a terrorist act, Ankara considers the Kurdistan Workers' Party (PKK) responsible for the incident.
In 2019, Russia and Turkey agreed on the withdrawal of Kurdish formations from the border areas, as well as joint patrols in this zone. The areas adjacent to the zone inhabited by Kurds de jure came under the control of the Moscow-allied Syrian government in Damascus, in a number of important points for the first time since 2012, units of the Syrian Arab Army (SAA) appeared, but in fact control over the situation has since been carried out by the military police of Russia.
Subscribe on Vedomosti on Telegram and stay up to date with the main economic and business news.