Russia supplied agricultural products worth $8 billion to Asia-Pacific countries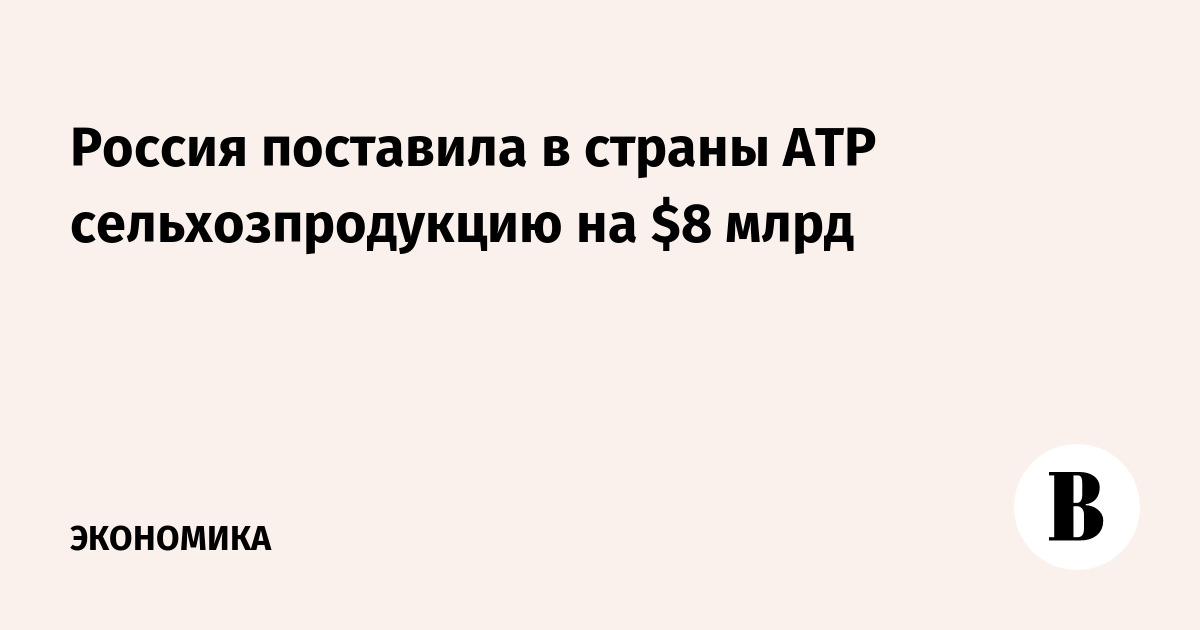 The volume of deliveries of Russian agricultural products to the countries of the Asia-Pacific Region (APR) in 2022 exceeded $8 billion, the region is the largest consumer of agricultural products and food in the world, said Deputy Minister of Agriculture of the Russian Federation Sergey Levin.
Demand for high-quality meat, dairy and confectionery products is growing in the countries of the region, Levin said during the session "The Far East is a reliable supplier of agricultural products to the Asia-Pacific countries" of Amurexpoforum. According to him, in monetary terms, Russia increased supplies by 10% compared to the previous year, now export growth is accelerating. The volume of exports increased by more than 30%, the deputy minister added.
Among the largest buyers in the Asia-Pacific region are South Korea, Japan, Vietnam and China - Moscow's key partner with deliveries of more than 5 billion tons in 2022.
"I would like to note that countries such as Vietnam and China will actively increase food imports in the coming years, driven by urbanization and outpacing growth in household incomes. China, for example, has nearly doubled its food imports over the past five years," said Levin (TASS quote).
The volume of grain exports, despite external restrictions, last year increased by more than 12%, amounting to $41.6 billion, Russian President Vladimir Putin said in May at a meeting on the progress of spring field work. According to him, in general, the agro-industrial complex of the Russian Federation shows a positive trend. Last year, the agricultural production index amounted to 110.2%, almost 158 ​​million tons of crops were harvested, which is a record in the modern history of Russia.