Russia, Kazakhstan and Turkmenistan to discuss construction of a highway bypassing the Caspian Sea in May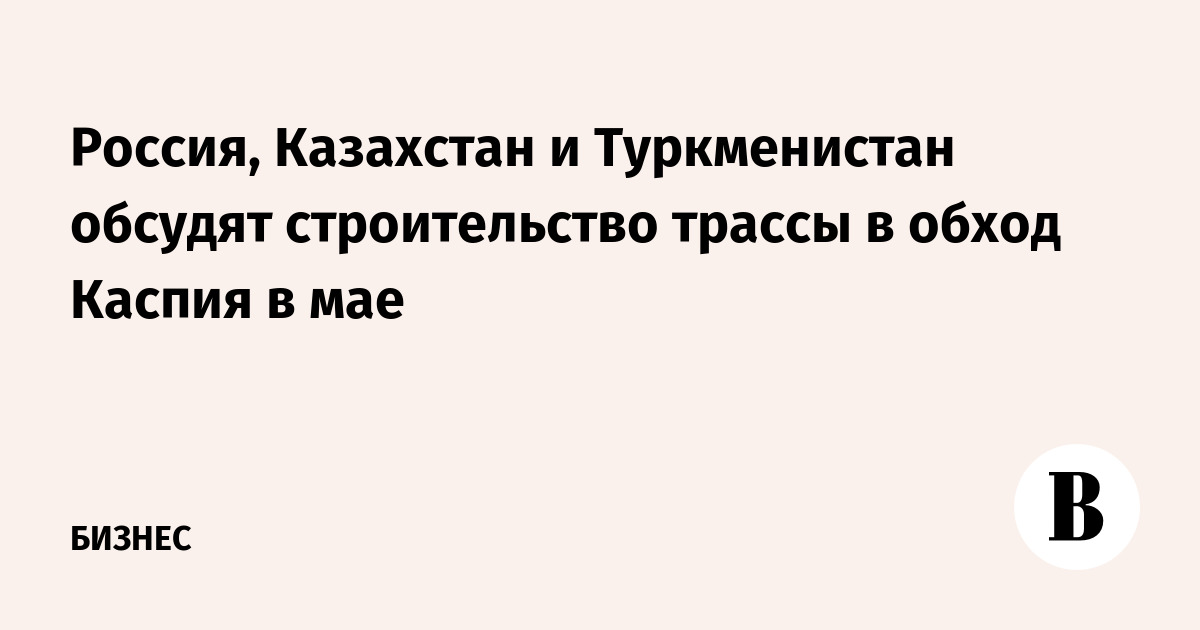 The Russian Federation will discuss with Kazakhstan and Turkmenistan the construction of a route bypassing the Caspian Sea in May at the Russia-Islamic World: KazanForum forum. This was announced by Deputy Prime Minister Marat Khusnullin, write "RIA News".
He did not rule out that an agreement would be signed there. "On May 18, we will hold the Kazan Forum, and we are definitely planning to discuss the construction of a highway bypassing the Caspian with our colleagues from Kazakhstan and Turkmenistan, and perhaps we will sign an agreement," Khusnullin said.
The fact that Russia and Turkmenistan are discussing the construction of a route along the eastern coast of the Caspian Sea, Prime Minister Mikhail Mishustin announced at the end of January following a working trip to Turkmenistan together with Khusnullin.
Former head of Avtodor Vyacheslav Petushenko informed about the great importance of a high-speed highway that will connect the Urals and the Volga region with the Black, Azov and Caspian Seas. "We clearly understand that this facility is extremely important for the country – for the economy, for the development of regions and ensuring their connectivity. Where there is a high-speed road, the economy works differently," Petushenko said in an interview with Vedomosti. The construction of the South-Eastern Expressway with a length of 1600 km was considered in conjunction with the Meridian highway, the main direction of which is China.