Rogov announced the disruption of the offensive of the Armed Forces of Ukraine in the Zaporozhye region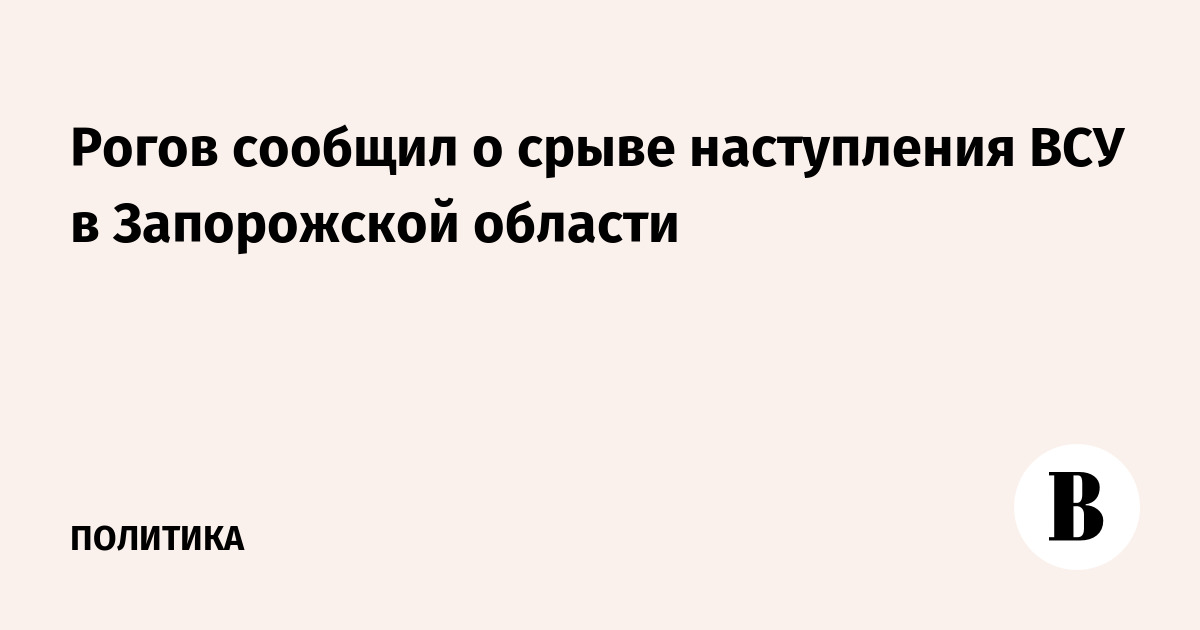 The plans of the Armed Forces of Ukraine (AFU) to launch an offensive in the Zaporozhye region were thwarted. About it informed in an interview with RIA Novosti, a member of the main council of the regional administration, Vladimir Rogov.
"Thanks to our pre-emptive actions, the enemy's plans to carry out a broad offensive against the liberated part of the Zaporozhye region in order to reach the coast of the Sea of ​​Azov were frustrated," he said.
As a result of a crossed attempt to attack Russian positions, the Ukrainian army is forced to draw up reserves, including from the Donetsk direction, in order to hold the front line, Rogov added.
Last week, the official reported on the increased military activity in the Zaporozhye direction. According to him, Russian troops advanced near Orekhov, and four settlements were taken under control in this area.
January 21 Rogov declaredthat the direction of the city of Gulyaipole became "no less hot" than Orekhovskoye. In a conversation with TASS, he clarified that the Russian military continues to suppress Ukrainian positions on the line of contact also in the village of Kamenskoye. Formerly Ministry of Defense reported about the liberation of the settlement of Lobkovoe, which is located 9 km from Kamensky. According to Rogov, the Kyiv authorities no longer exclude the exit of Russian forces to Zaporozhye.
On January 23, an official reported that Russian troops pushed aside line of fire from settlements in the region. The next day Rogov declaredthat the front line is gradually shifting to the north of the region.
Russia's special operation in Ukraine began on February 24, 2022. President of the Russian Federation Vladimir Putin called the protection of the inhabitants of Donbass, as well as the demilitarization and denazification of Ukraine, its goals. During the special operation, Russian troops took full control of the LPR, as well as most of the DPR, Kherson and Zaporozhye regions. Subsequently, these territories became part of Russia, and on October 19 martial law was introduced in the regions.